A Christmas Story Star Peter Billingsley Kept This Iconic Costume From The Movie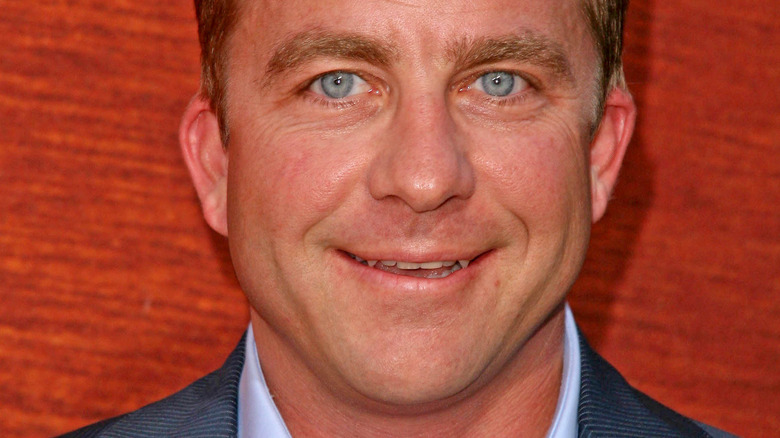 s_bukley/Shutterstock
The 1983 holiday comedy "A Christmas Story" is widely considered by some to be one of the best Christmas films in modern history. It's been praised as "one of the best portrayals of childhood ever in the movies" (via Rachael's Reviews) and "a tour de force of holiday agony, outrageous and hilarious." (per Patheos). The story is so relatable for most audiences that it continues to be a classic to this day — so much so that HBO Max is about to debut a sequel, "A Christmas Story Christmas," starring Peter Billingsley himself as Ralphie all grown up.
Billingsley has been busy since he first took on the role of Ralphie Parker at the tender age of 12. He's been involved in many Hollywood productions, including Marvel's "Iron Man" and even a Christmas movie of his own, "Four Christmases." And he's been working hard making the rounds to promote his new movie, too. This media blitz has led to some interesting revelations, including an admission that he kept some very valuable keepsakes from the set of "A Christmas Story," which most fans don't know about.
He kept the iconic pink bunny suit (among other things)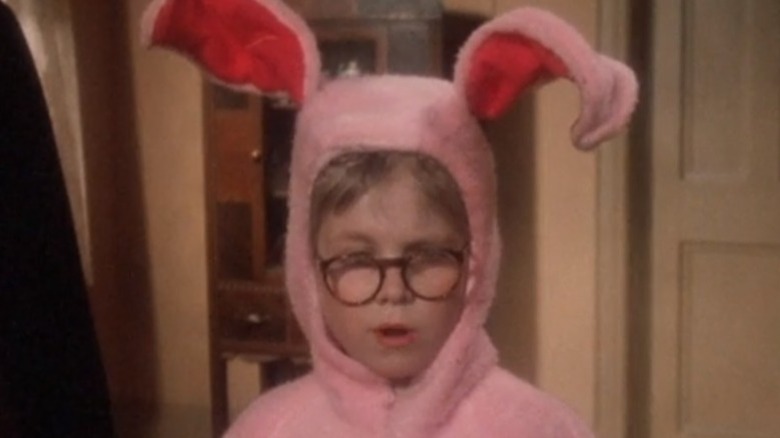 HBO Max
Well, he didn't decide to keep it himself — after all, he was only a kid at the time. It was a family member of his who helped him hold onto the unforgettable outfit. "My mom always kept memorabilia from all the things I did, with no hope that they would have any value or anything, but I actually have the bunny suit," he admitted recently during an interview with Dan Patrick on "The Dan Patrick Show." The two men went on to have an amusing conversation about how pretending to be upset about being forced to wear an adorable pink bunny suit wasn't exactly his most challenging scene. Children doing method acting — what a concept!
But that isn't the only prop or costume from the film that his forethinking mother decided to keep for posterity. "I have the cowboy outfit, and I have the original gun, which is crazy," he went on to explain. Billingsley told Patrick that he keeps the gun in a humidity-controlled safe off-site and that he has no idea how much it could be worth today. If he ever did get into a financial bind, though, he could probably sell it for a pretty penny. Your average Red Ryder BB Gun starter kit retails for about $50 today, but a signed replica with Billingsley's own John Hancock has gone up on eBay in the past. So if he ever wanted to sell the original movie prop — and christen it with his autograph — that toy gun could be worth a small fortune.