We Triple Dog Dare You To Watch The New Teaser For A Christmas Story Christmas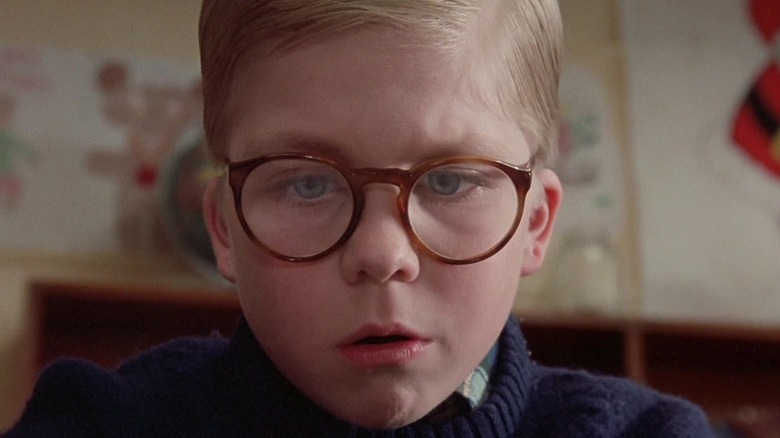 Metro-Goldwyn-Mayer
1983's "A Christmas Story" is one of the most beloved Christmas movies of all time. Because of the relatable plot, the depiction of nostalgic traditions, and the humor, whole families continue to love this film decades after it was released. Every year, the movie is replayed throughout the holiday season on major television networks and streaming services, making the wistful festivities depicted in the film even more nostalgic. In fact, at least one "A Christmas Story" star still makes money off the classic movie.
There have already been two follow-ups to "A Christmas Story," but neither was nearly as successful or memorable as the original film. "It Runs in the Family" was intended to be a direct sequel taking place right after the original film, but since it actually came out 11 years later, nearly all of the actors had to be replaced — which seems to be part of the reason the film never caught on. 2012's "A Christmas Story 2" explores Ralphie as a teenager, but was not based on the source material by Jean Shepherd like the original "A Christmas Story" was, and people generally gave it negative reviews (per The A.V. Club).  
Despite these two films that did not live up to the original, "A Christmas Story" still has another chance at a decent sequel. A short teaser video has been released for the new movie, "A Christmas Story Christmas," which will be released this holiday season.
Ralphie returns in the teaser for A Christmas Story Christmas
Although an official trailer has not yet been released for "A Christmas Story Christmas," fans can watch the short teaser video released by HBO Max. The teaser video reveals that "A Christmas Story Christmas" will be released on HBO Max on November 17, 2022, just in time for viewers to watch it with their families during the Thanksgiving holiday. 
The short clip features various images, objects, and people from the original movie, suggesting a high degree of continuity in this sequel. For example, old radios and lamps are shown. A photo of Ralphie and his friends from the original film is also featured, and the phrase "Ralphie returns" is presented while holiday music plays in the background. Ralphie's face as an adult is also shown, suggesting that this sequel will feature Ralphie getting into familiar adventures. 
No other present-day characters are featured in the teaser video, so it remains to be seen what role Ralphie's family and friends from the original film will play in "A Christmas Story Christmas." Since Ralphie is now an adult, it is possible he also has his own children and family, who may end up wanting their own versions of dangerous presents, like Ralphie wanted the Red Ryder B.B. gun. However, that, too, remains to be seen. Not too many specifics are revealed in the teaser, but the official trailer is coming soon. If anything, fans certainly hope this sequel will be better than the last two.