Poker Face - Everything You Need To Know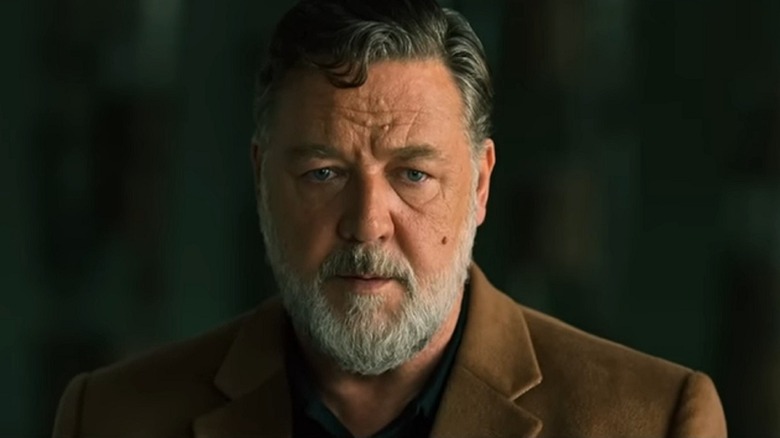 Screen Media
We may receive a commission on purchases made from links.
When it comes to high-stakes cinema, it doesn't get any cooler than a poker movie. This particular genre is filled with nail-biting tales of chance and skill, such as "The Card Counter," "Molly's Game," and "Rounders." Into this genre steps "Poker Face" (not the Rian Johnson murder mystery series of the same name). The film landed in theaters on November 16, 2022, followed by its release on digital platforms on November 22. The film finds Oscar-winning actor Russell Crowe at the center of a winner-takes-all card game, one that's filled with twists, turns, and plenty of Australian accents. As you might expect from someone who loves to gamble, Crowe's character is a hard man to read, but we're not as good at bluffing, so if you want to know more about the film, we're laying all our cards on the table. Here's everything you should know about 2022's "Poker Face."
What is the plot of Poker Face?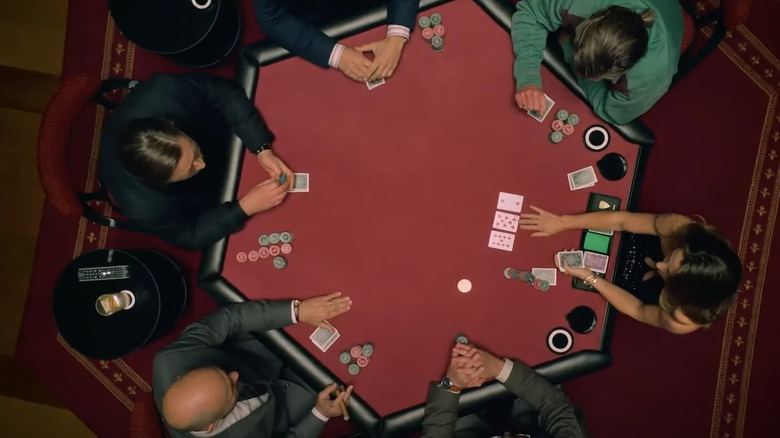 Screen Media
At the heart of "Poker Face" is Jake Foley, a middle-aged tech billionaire who hosts a yearly poker game for his friends. The $25 million pot is large enough to change anyone's life. Invited to the game are those who appear closest to Jake. However, the ultra-rich Foley has more than just a card game on his mind. His old buddies have wronged him in various ways, and this year, the game is all about the billionaire getting his revenge. 
Foley poisons his friends, and as the cards are being dealt, those who've betrayed Foley have to reveal their secrets to the group. Talk about high stakes. While that premise is engaging enough, the film also doubles as a home-invasion picture. As his friends continue to play, Foley's estate is hijacked by criminals. Foley's place is full of art, and these crooks want their hands on it. What follows is the group of friends, who've all hurt one another, coming together to defeat the heavily armed criminals and walk away with their lives, the greatest prize of all.
Who stars in Poker Face?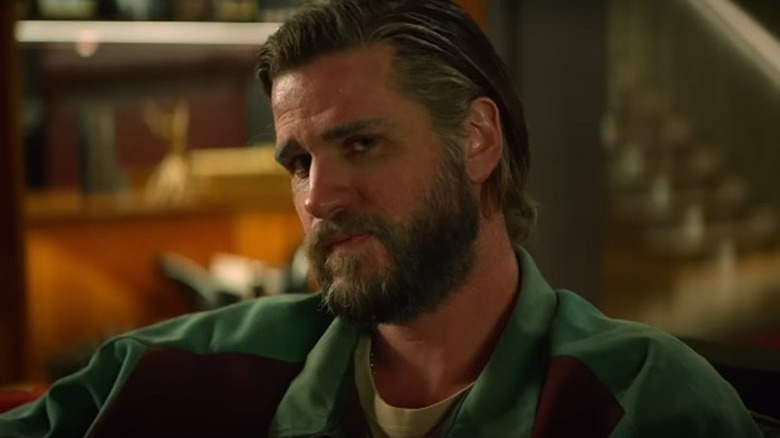 Screen Media
"Poker Face" is filled to the brim with talent. The Oscar-winning Russell Crowe has stepped into the shoes of Jake Foley, the film's billionaire protagonist. Liam Hemsworth of "Hunger Games" fame plays Michael Nankervis, one of Jake's friends who finds himself at the life-or-death poker game. Keeping things in the family, Hemsworth's sister-in-law, "Fast and Furious" alum Elsa Pataky, plays Penelope, the game's card dealer.
Wu-Tang Clan rapper/actor RZA stars as Andrew Johnson, who helped Jake make his billions via a surveillance program they created for the government. (FYI, RZA and Crowe previously worked together in Ridley Scott's "American Gangster.") Aden Young and Steve Bastoni round out the poker-playing crew as author Alex and politician Paul.
Brooke Satchwell and Molly Grace play Crowe's wife and daughter, respectively, while Paul Tassone, Matt Nable, and Benedict Hardie star as the three crooks who break into the billionaire's home, looking to get their greedy hands on his impressive art collection. Jack Thompson (a guy who's been in everything from "Wake in Fright" to "Attack of the Clones") shows up as Shaman Bill, alongside the likes of Jacqueline McKenzie and Lynn Gilmartin, who was notably inducted into the Australian Poker Hall of Fame in 2020 (via World Poker Tour).
As you may have noticed, the "Poker Face" cast largely consists of Australian actors. A report from Variety reveals that the film's script was originally set in the glossy city of Miami, Florida, though a change was made to highlight the Australian city of Sydney. Naturally, Australian actors were brought on board.
Who directed Poker Face?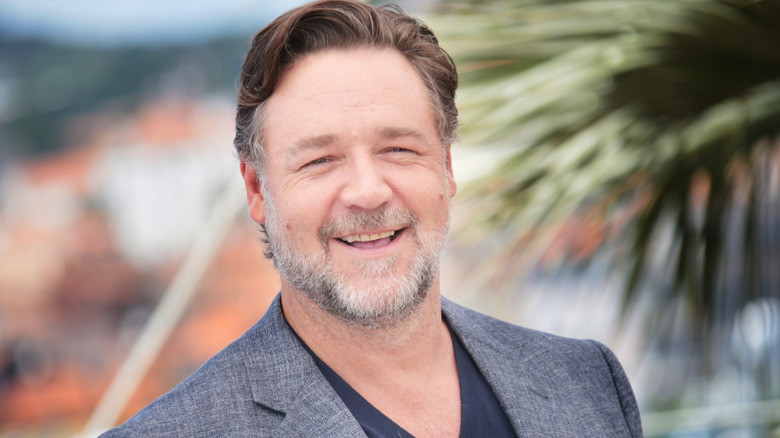 Denis Makarenko/Shutterstock
Lead star Russell Crowe directed "Poker Face." This news may surprise many of Crowe's fans, but "Poker Face" isn't the first time the actor has stepped into the director's role. Crowe made his directorial debut with "The Water Diviner," which was released in 2014. The Independent described Crowe's debut as a "solid, old-fashioned piece of film-making," with particular praise given to the arresting visuals. In addition to serving as the director of "Poker Face," Crowe also penned the film alongside Stephen M. Coates. The gambling thriller marked the first time Crowe had lent his talents to a film's script.
The 2022 gambling flick was just one highlight of a busy year for Crowe. In addition to directing, writing, and starring in "Poker Face," the multi-hyphenate creative also appeared in Marvel Studios' "Thor: Love and Thunder" as Zeus. The actor also briefly appeared in Apple TV+'s "The Greatest Beer Run Ever," where he portrayed a journalist covering the Vietnam war. It remains to be seen when Crowe returns to the director's chair, seeing as there was an eight-year gap between "The Water Diviner" and "Poker Face."
How are critics and audiences responding to Poker Face?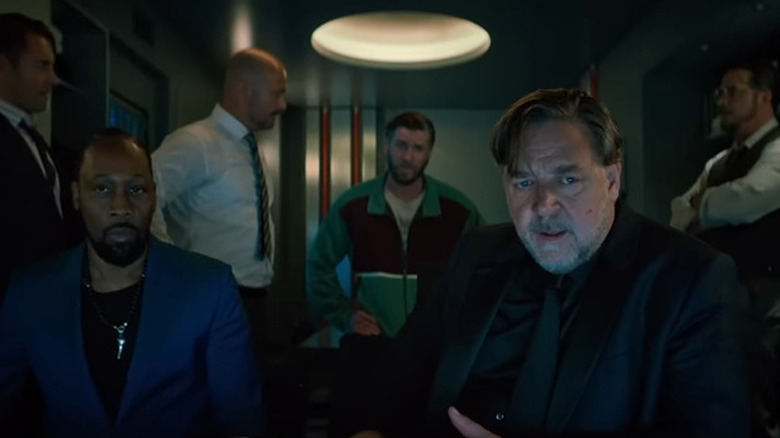 Screen Media
The folks behind "Poker Face" were hoping for a royal flush, but according to the critics, all they've got is a handful of nothing. The film has a terrible 9% rating on Rotten Tomatoes, and while some critics were kind to Crowe's acting and some of his shot choices as director, most found the movie to be disappointing.
Todd Jorgenson of Cinemalogue wrote, "With its awkward tonal shifts and lack of character depth, the film struggles to sustain any meaningful suspense or generate much rooting interest amid its brooding and macho posturing." And Simon Foster of Screen-Space, concurred, saying, "It may, in fact, be a homage to '80s-era straight-to-video dreck, so perfectly does it capture that subgenre's faux-macho posturing, bewilderingly silly plotting, and retrograde use of women in support parts."
Average moviegoers haven't been much kinder to the film, as "Poker Face" currently boasts an audience score of 30% on Rotten Tomatoes, based on 50+ ratings. Similarly, the movie didn't exactly clean house at theaters, with a box office of $571,595 (via The Numbers). In the movie's defense, it was released on VOD shortly after hitting theaters, and it had a limited release in the US. However, it did play wide in Australia, home to the most of the actor's in the film.
Where to watch Poker Face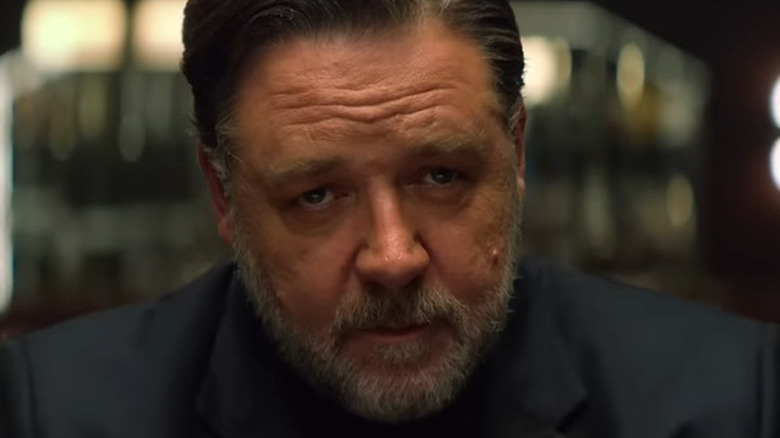 Screen Media
Perhaps you're a poker fan and love all the cunning and cutthroat action that comes with the genre. Maybe you're a Russell Crowe completionist and have got to watch every film he's in. Or perhaps you want to see if "Poker Face" really deserves its Rotten Tomatoes score or if maybe the critics got this wrong. Whatever reason you have for wanting to see "Poker Face," you can rent the film for $6.99 on Amazon Video, Google Play, YouTube, and Vudu. You can also buy the movie for $14.99 on those same services.