The Best Gambling Movies According To IMDb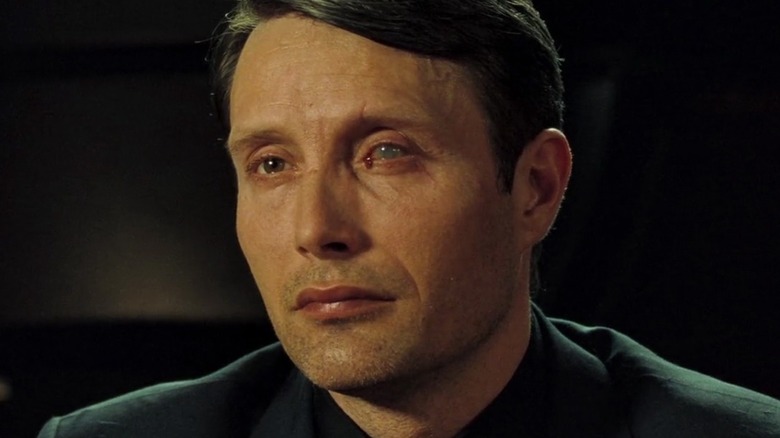 Sony Pictures Releasing
We may receive a commission on purchases made from links.
Few recreational activities are as inherently cinematic as gambling. Whether you enjoy gambling yourself or prefer to let fictional characters make the bets, the best gambling movies are always good for a rush of adrenaline. The conflux of luck, skill, danger, and, in some cases, cheating is what makes these top gambling films so memorable. 
These are the 15 best gambling movies ever made according to IMDb, which are calculated based on user-submitted ratings. Some of these movies revolve entirely around gambling, while others prominently feature casinos and games of chance but also explore other story directions. Variations of poker remain the dominant focus of most of these gambling movies, but this list is also populated with movies utilizing the games of blackjack, craps, roulette, billiards, sports betting, and more. 
Whether characters ride the rush and win big or lose it all to a crippling addiction, these are the highest-rated gambling films of all time.
1. The Sting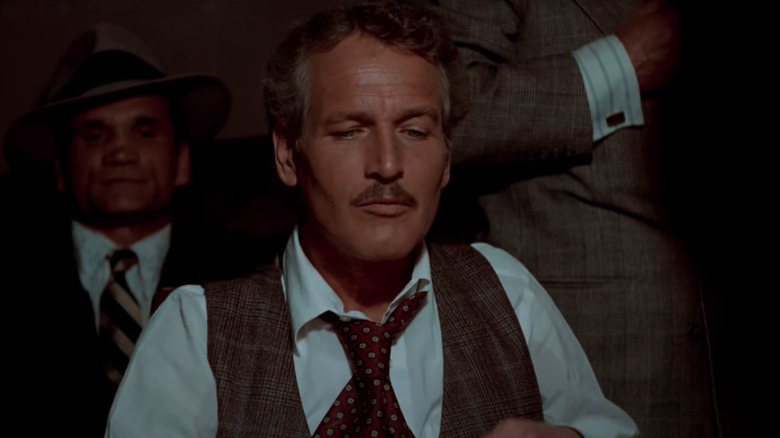 Universal Pictures
1973's "The Sting" was a monumental reunion of the powerful filmmaking trio that had previously made the timeless classic "Butch Cassidy and the Sundance Kid." Stars Paul Newman and Robert Redford were back under the direction of George Roy Hill, who won his only Oscar for his work on "The Sting". This time around, the Western setting of "Butch Cassidy and the Sundance Kid" was traded in favor of 1936 Chicago.
Redford plays Johnny Hooker, a small-time con man whose partner gets killed by the dastardly Doyle Lonnegan, played by Robert Shaw. To avenge his partner's death, Hooker teams up with the best grifter in the game, Henry Gondorff, played by Paul Newman. The pair set in motion a massive con with more twists and turns than even the highly intelligent Doyle Lonnegan can keep up with. 
One of Gondorff's defining characteristics is his penchant for gambling, and moreover, his knack for cheating. Beyond that, a high-stakes poker game plays a pivotal role in Hooker and Gondorff's scheme and is one of the highlights of the film.
2. Casino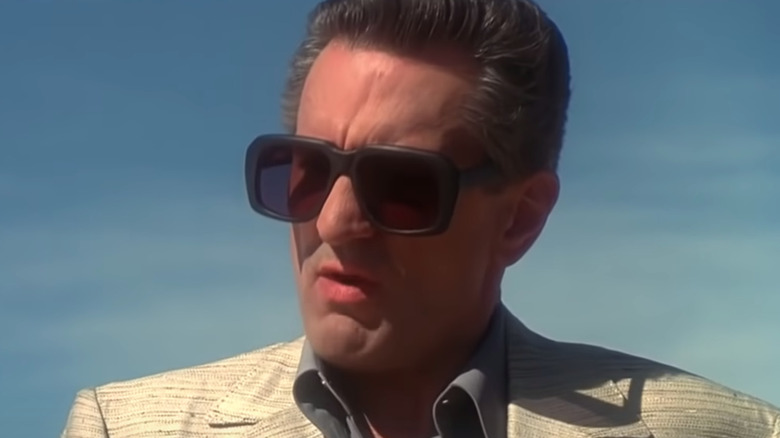 Universal Pictures
"Casino" is a gangster epic of the sort that only Martin Scorsese can make. In the tradition of his earlier gangster film "Goodfellas," Scorsese brings together Robert De Niro and Joe Pesci in a pair of roles that allow them to showcase everything they are capable of. De Niro plays Sam "Ace" Rothstein, a meticulous gambler-turned-casino-owner with a penchant for showmanship, while Pesci plays Nicky Santoro, a ruthless gangster who uses brazen violence to get anything he wants.
Ace and Nicky begin as best friends, only to gradually become the worst of enemies as matters spiral out of control between the two of them, the mob, and the FBI. The casino and a broader Las Vegas setting are exceptionally well utilized. The film displays a keen eye for detail in showcasing the various goings-on within a Las Vegas casino from both the point of view of the gamblers and from those on the other side of the money. Rigging slot machines, laundering money, and crippling cheating gamblers is all in a day's work in "Casino."
3. Casino Royale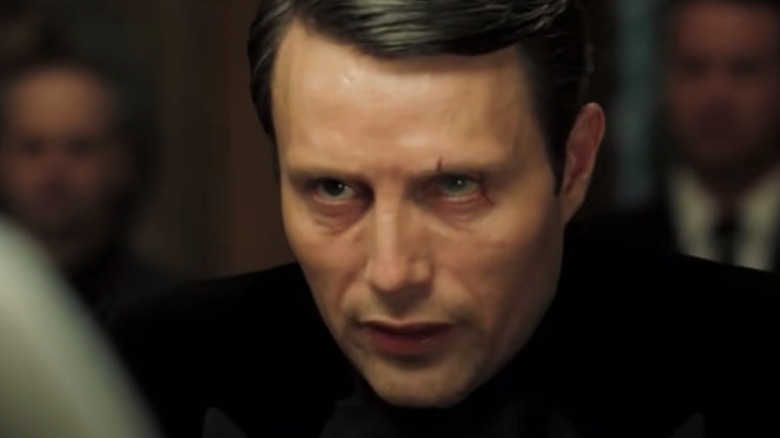 Sony Pictures
As the first James Bond film featuring Daniel Craig, "Casino Royale" made a strong impression. Bond was darker and grittier than ever before, and with that extra edge came an added sense of realism that was lacking from some of the goofier Bond entries, such as those of the Roger Moore era. "Casino Royale" tells the story of Bond gaining his 007 status, earning his license to kill, and of his romance with Vesper Lynd. Also in the mix is one of the franchise's finest villains in Le Chiffre, who is played by Danish actor Mads Mikkelsen.
Within the titular "Casino Royale," a Texas Hold 'em poker game unfolds between Bond, Le Chiffre, and several other players. This card game is the centerpiece of the film and plays out over the course of multiple scenes, interspersed with moments of espionage and even a near-death experience for Bond after he's poisoned by Le Chiffre mid-card game and barely survives. With strong performances, excellent action sequences, and a tight script, "Casino Royale" shines as one of the finest films in the lengthy James Bond series and as one of the overall best gambling films out there.
4. The Hustler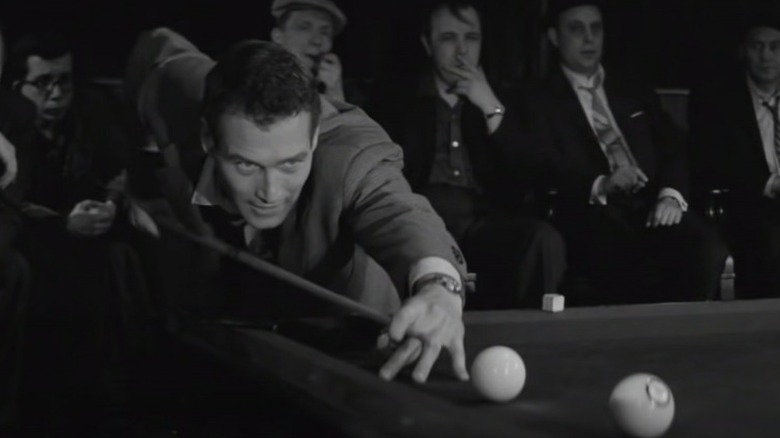 20th Century Fox
"The Hustler" makes for a nice change of pace by switching up the setting and the type of game being gambled on. Rather than a casino, the gambling in "The Hustler" takes place within the confines of a billiard hall where money exchanges hands over games of pool. Paul Newman plays Fast Eddie Felson, who, as the title suggests, is a hustler. Eddie's life becomes much more complicated when he begins a romantic relationship with an alcoholic woman, played by Sarah Packard, and finds himself going up against the number-one pool player in the country — Minnesota Fats, played by Jackie Gleason.
This Robert Rossen film was an adaptation of the novel of the same name written by Walter Tevis, who also wrote "The Man Who Fell to Earth" and "The Queen's Gambit," two more novels to receive high-profile adaptations. At the end of life, Tevis followed up on the story of "The Hustler" with his final book titled "The Color of Money." This 25-years-later sequel checked back in with Fast Eddie Felson in the later stages of his life. Martin Scorsese directed a film adaptation of "The Color of Money" (though changed much of the story), and Paul Newman reprised his role as Fast Eddie Felson.
5. Bob le Flambeur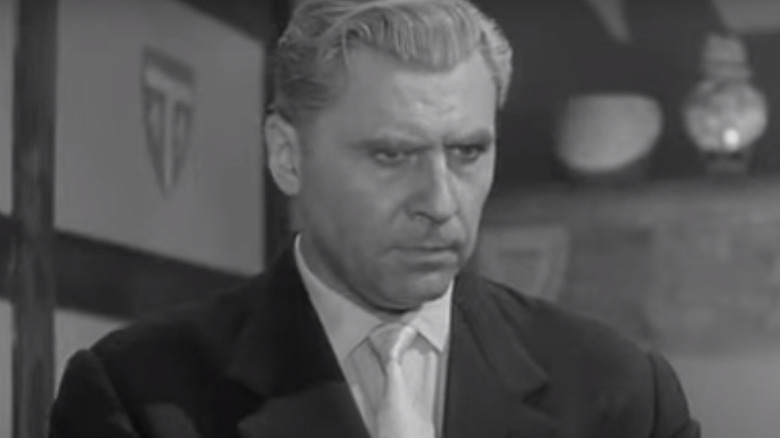 Tamasa Distribution
"Bob le Flambeur" is a 1950s French crime thriller from director Jean-Pierre Melville. The title can be translated as either "Bob the High-Roller" or "Bob the Gambler." The titular Bob, played by Robert Duchesne, is a former gangster with a life-consuming gambling addiction. After losing practically everything he owns, Bob decides to rob the casino. To do it, he calls on his old gangster contacts and puts together a team of experts to pull off a heist.
The film showcases the meticulous planning involved in prepping for the casino heist and goes to painstaking lengths to present the plan with utmost realism and plausibility. However, in the ultimate act of irony, the very same gambling addiction that got Bob into trouble in the first place rears its ugly head yet again. Rather than kicking off the heist, Bob begins gambling in the casino he was planning to rob and leaves his assembled team out to dry when the police swoop in. He's a gambler to his core, and nothing can shake that.
6. Uncut Gems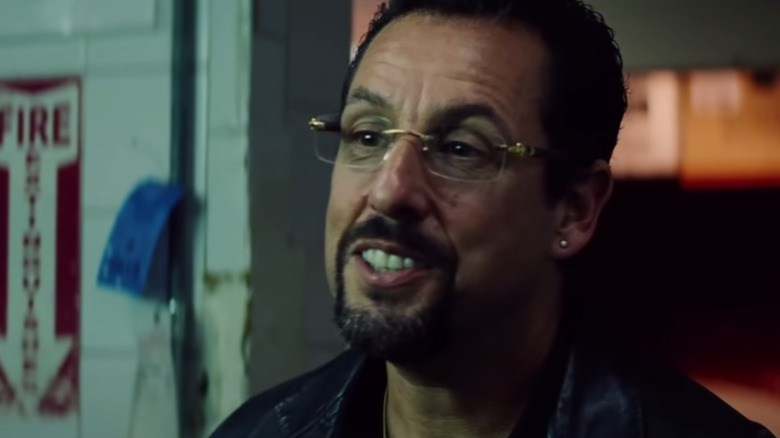 A24
The Safdie Brothers, Josh and Benny, made a big splash with the release of their gritty and stylish crime film "Good Time," but left an even larger impression with their follow-up film "Uncut Gems." Adam Sandler stars as Howard Ratner, an NYC jewelry store owner buried under a mountain of debt from his gambling addiction. Rather than spending most of his time in a casino like most of the other gambling addicts in the movies included on this list, Howard prefers to get his rush out of betting on sports.
With violent loan sharks coming after him, Howard is in a tight spot and needs to come up with money as quickly as possible. The most stressful part of "Uncut Gems" is watching Howard fall into the same old pitfalls time after time, unable to overcome his gambling addiction. Adam Sandler gives one of the best performances of his career, and the Safdies also manage to bring incredible performances out of newcomers like Keith William Richards and Julia Fox, who both made their feature-film debuts in "Uncut Gems."
7. Molly's Game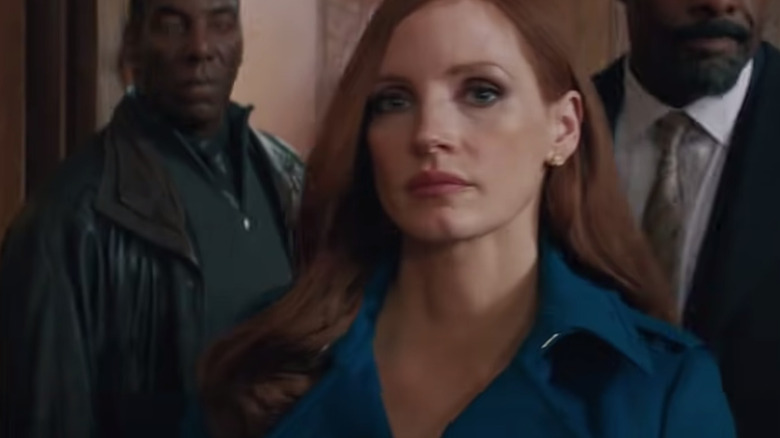 STX Entertainment
"Molly's Game" was the first film directed by one of Hollywood's most prominent screenwriters, Aaron Sorkin, known for films like "A Few Good Men," "The Social Network," and "Moneyball," as well as television shows like "The West Wing," "Sports Night," and "The Newsroom." Sorkin wrote the adapted screenplay for "Molly's Game" based on the autobiography written by Molly Bloom.
Bloom's incredible life story saw her competing as a skier in the Olympics until suffering a devastating injury. Not content to live a normal life after recovering from the injury, Bloom wound up getting herself involved in Hollywood's underground poker world. Eventually, she begins running her own game, which attracts movie stars, mobsters, and politicians alike and became "the most exclusive, high-stakes underground poker game in the world," as the book cover proudly proclaims. 
Jessica Chastain gives a phenomenal performance in the lead role, and both Idris Elba and Kevin Costner shine in supporting roles. Sorkin was nominated for the best adapted screenplay Oscar for his script.
8. Rounders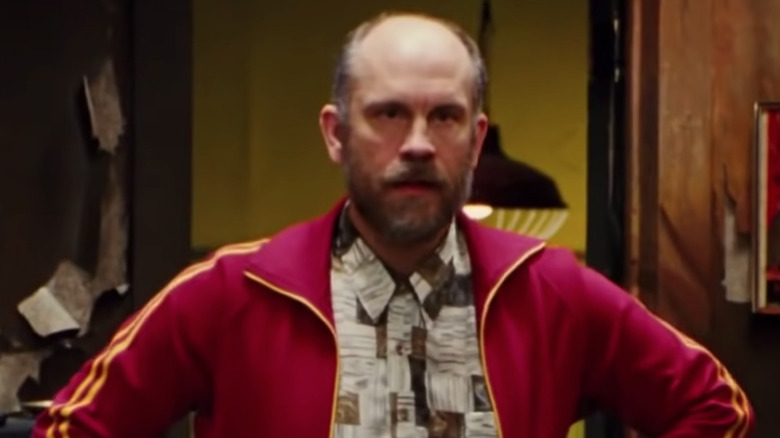 Miramax
Matt Damon stars as Mike McDermott, a man with serious poker skills but life elements that keep him away from the game, namely a disapproving girlfriend, an attachment to law school, and a failed attempt at a big win looming over him. Mike is drawn back to the game when his trouble-making friend named Worm, played by Edward Norton, puts a debt on both of their heads. John Turturro has a memorable supporting role as Joey Knish, and John Malkovich makes for a fun villain named Teddy KGB with an over-the-top Russian accent.
"Rounders" not only made a big splash as a movie but was also hugely influential to the development and popularization of Texas Hold 'em poker in the real world. According to PokerListings.com, "Rounders" can be credited with elevating no-limit Texas Hold 'em to its current status as the most popular card game in the world. While certainly dramatized and not exactly accurate, "Rounders" offered a more realistic portrayal of poker than most movies before it had shown. 
As a result, many professional poker players count it amongst their favorite films, and some pro players like Gavin Griffin and Hevad Khan credit the movie for inspiring their interest in poker in the first place.
9. The Cincinnati Kid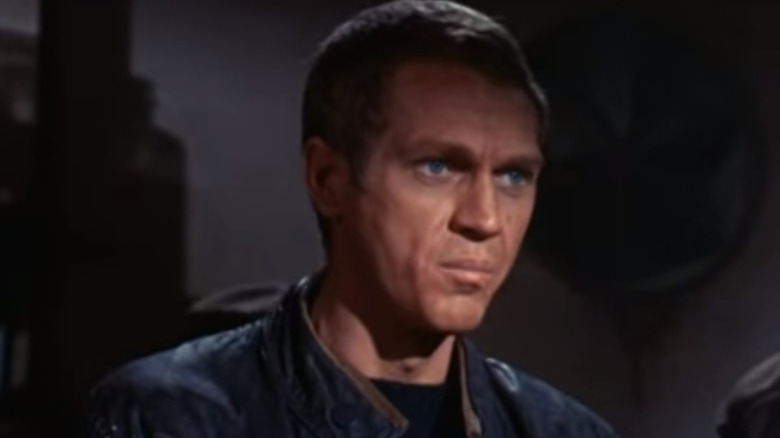 MGM
Steve McQueen plays "The Cincinnati Kid" in this 1930s-set poker movie. Many critics of the time noted a striking similarity between "The Cincinnati Kid" and "The Hustler," which came out four years earlier, including The New York Times and Time Magazine, who said, "nearly everything about 'Cincinnati Kid' is reminiscent of 'The Hustler.'" As noted by the Herald Weekly, Steve McQueen had a bit of an infamous rivalry with Paul Newman, and "The Cincinnati Kid" may have originated as McQueen's response to Newman's gambling movie, "The Hustler." Nevertheless, "The Cincinnati Kid" remains an enjoyable film and one of the highest-rated gambling movies of all time on IMDb.
McQueen is excellent in the lead role, and Edward G. Robinson gets the most out of his antagonist role as Lancey Howard, aka "the Man." Texas Hold 'em tends to be the most popular poker variation to showcase in movies, but it is not the variation played in this movie. In fact, Texas Hold 'em wasn't recognized as an official card game until 1967, two years after the film's release. Instead, five-card stud is the game of choice in "The Cincinnati Kid." The Kid and the Man play five-card stud for days on end in their high-stakes rivalry, culminating in an unforgettable ending that has been hotly debated for years in the poker community.
10. God of Gamblers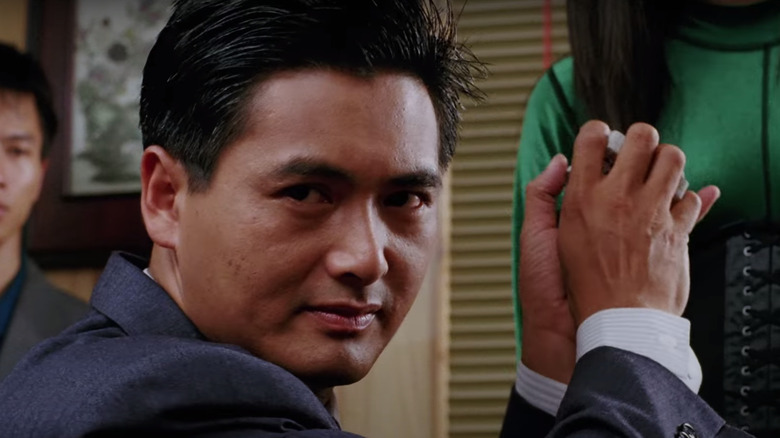 Win's Movie Production & I/E Co. Ltd.
The 1989 film "God of Gamblers" stars two of Hong Kong cinema's biggest titans: Chow Yun-Fat and Andy Lau. Helmed by Jing Wong, who has directed over 100 films and written more than 200, Yun-Fat and Lau play a pair of imbalanced gamblers. Lau plays Michael Chan, also known as Little Knife, a small-time hustler who gets by on the streets. Yun-Fat plays Ko Chun, the "God of Gamblers" of the title. Ko Chun isn't just a skilled gambler, he has supernatural abilities that give him an edge over everyone he plays against.
After suffering a severe injury, Ko Chun loses his memory and most of his mental faculties. Little Knife is responsible for the accident and takes it upon himself to help Ko Chun, who can no longer care for himself. Little Knife's hustling mindset kicks in once he discovers Ko Chun's supernatural abilities, and he puts them to use as the pair dive back into high-stakes gambling.
11. Hard Eight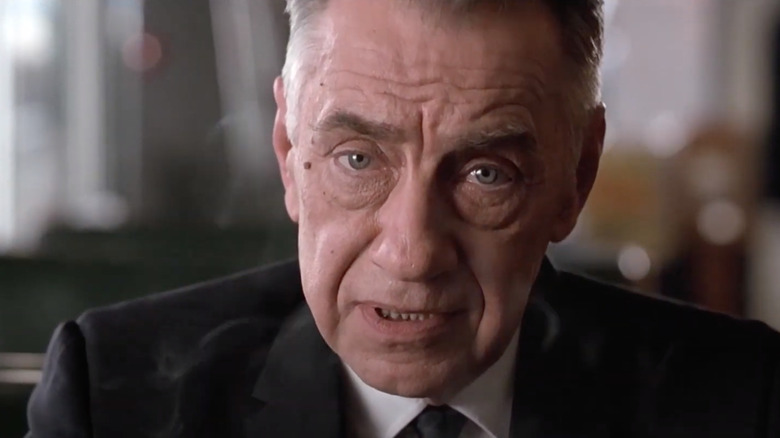 The Samuel Goldwyn Company
"Hard Eight" was the debut feature film from writer and director Paul Thomas Anderson, the filmmaker behind movies like "There Will Be Blood," "Boogie Nights," and "Punch-Drunk Love," amongst others. The title refers to a particular dice roll in the game of craps; two fours equal a hard eight. Craps and other casino games play a significant role in the film, but the story is just as much about romance and murder as it is about gambling.
Philip Baker Hall plays Sydney, a wise long-time gambler who lives a simple existence. He comes across John, played by John C. Reilly, by chance after John has gone broke and takes pity on him. The two enter a mentor-mentee relationship centered around a Reno casino, and Sydney even becomes a father figure for John. 
However, the introduction of Gwyneth Paltrow's Clementine character as a waitress and prostitute who John falls for threatens to drive a wedge between him and Sydney. Samuel L. Jackson's character, Jimmy, only complicates matters further and inject a little violence into their dynamic. While most gambling movies focus on high-stakes action, "Hard Eight" centers entirely around low-stakes gambling. Sydney's teachings largely revolve around how to avoid losing money gambling rather than how to win money.
12. California Split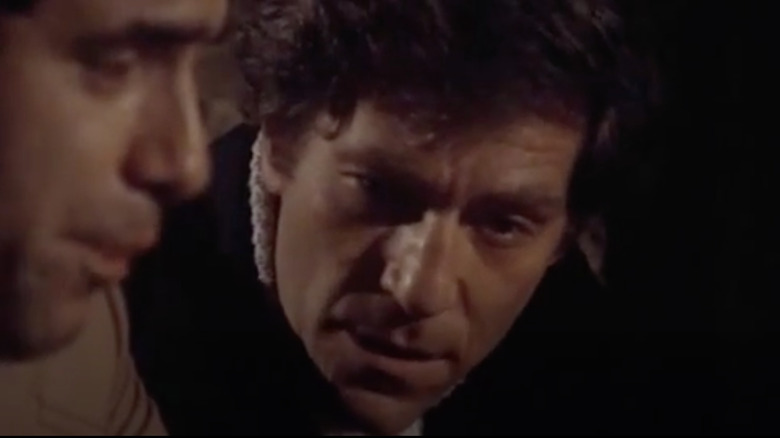 Columbia Pictures
From director Robert Altman, known for movies like "M.A.S.H.," "Short Cuts," and "McCabe & Mrs. Miller" amongst others, "California Split" shines as one of the best gambling movies of the 1970s. The film stars Elliott Gould and George Segal as gambling buddies Charlie and Bill. Charlie lives to gamble, while Bill gambles to make sense of his life. "California Split" uses the trademark blend of comedy and drama that Altman excelled at in his filmography.
The movie was written and produced by Joseph Walsh in what would wind up being his only feature-film credit in either capacity, though he regularly worked as an actor from the late 1940s into the 1990s. Walsh was a dedicated gambler in real life and pulled a great deal from his own experiences when writing the script. In an interview with the poker website PlayCA, Walsh described his goal to make a gambling movie that would be realistic, timeless, and devoid of the romanticized portrayal of gambling often seen in other films. The interviewer notes that "he avoided the temptation to embellish or make gambling seem more romantic than it really is."
13. The Gambler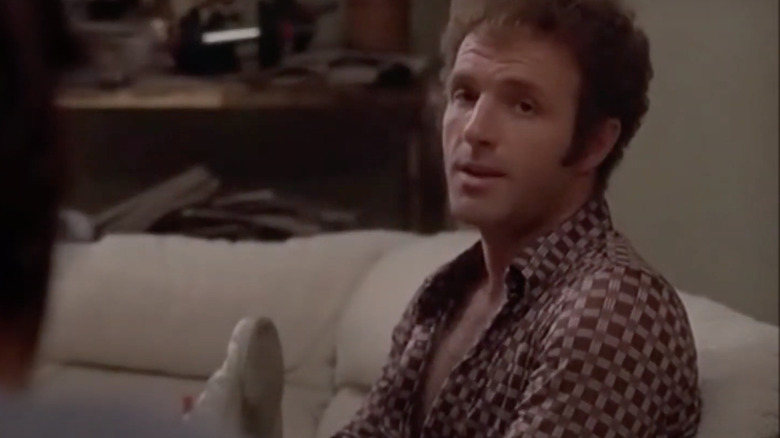 Paramount Pictures
Released the same year as "California Split," "The Gambler" is another all-time great gambling movie from 1974. The story follows Axel Reed, a literature professor with a major skeleton in his closet — he's a hopeless gambling addict. James Caan stars in the lead role and was nominated for a Golden Globe for his work on the film. Paul Sorvino and Lauren Hutton round out the supporting cast.
"The Gambler" is a film as much about addiction as it is about gambling. No matter how deep in the hole Axel gets, he just keeps digging deeper. Running out of money doesn't stop him, nor does running out his girlfriend's money. Lost to his addiction, Axel finds himself in poor favor with the loan shark he owes bundles to. "The Gambler" was remade in 2014 with Mark Wahlberg in the lead role, but that updated telling was far less well-received by critics and audiences alike, per Rotten Tomatoes.
14. Croupier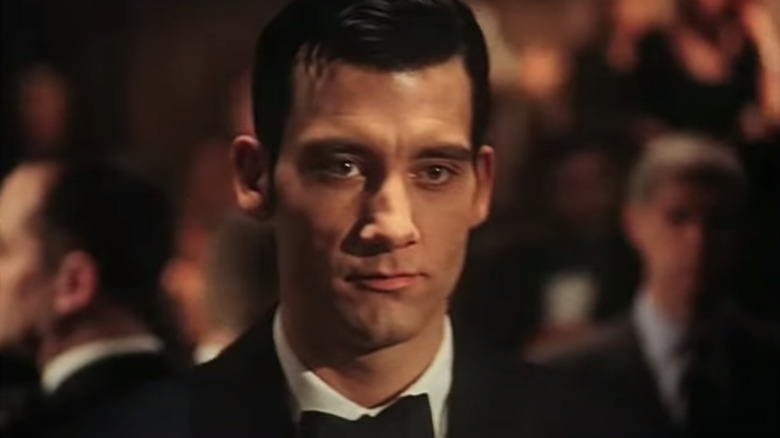 British Film Institute
"Croupier" is an understated film that simmers with quiet observations and a subtle neo-noir edge. This is a gambling movie that brings audiences to the other side of the card table. Rather than following the gamblers, this one is all about a dealer. The title, "Croupier," is another term for a dealer in a casino. The film was directed by Mike Hodges, who was best known for films like "Flash Gordon" and the Michael Caine classic "Get Carter." "Croupier" was one of Hodges' final films.
Clive Owen stars as Jack Manfred, a wannabe novelist who takes up a job as a croupier, both because he needs the money and because he believes it will make for good research for the book he's writing. The line between himself and the main character of his novel begins to blur as he leans more and more into his constructed persona as a croupier. Alex Kingston as Yani de Villiers makes for a great femme fatale in the classic neo-noir tradition, while the film's smokey cinematography and hard-boiled voice-over narration complete the noir stylings. 
"Croupier" also features what is undoubtedly one of the most realistic portrayals of gambling ever put to screen. OnlineCasinos.com even calls the film a convincing depiction of casinos and gambling "down to the smallest details."
15. Owning Mahowny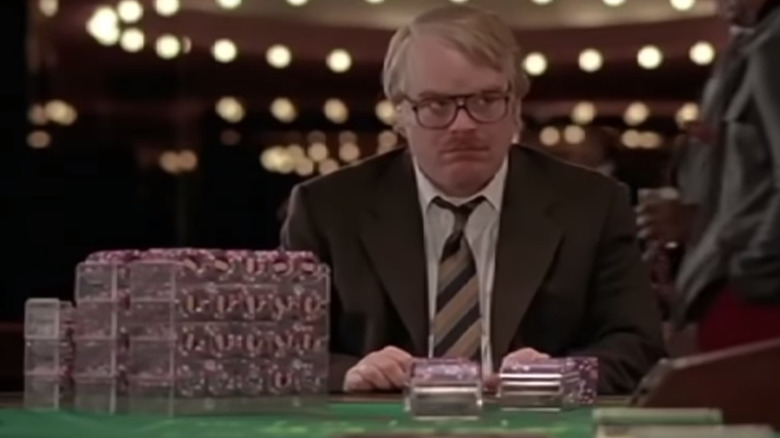 Sony Pictures Classics
Philip Seymour Hoffman gave one of his finest performances in the 2003 gambling movie "Owning Mahowny." Similar to some of the other films on this list, "Owning Mahowny" explores gambling addiction, but unlike the rest of the movies, this one is a true story, though the names were changed. In reality and in the film, Dan Mahowny, whose real name was Brian Molony, per the Toronto Star, was a manager at the Canadian Imperial Bank of Commerce with an all-consuming gambling addiction. He used his position as a bank manager to gamble with money belonging to the bank's clients in excess of $10 million.
When he was finally caught after a year and a half of gambling with— and losing— unsuspecting bank clients' money, The Seattle Times notes that headlines described his actions as "the largest one-man bank heist in Canadian history." With Mahowny taking multiple trips to both Atlantic City and Las Vegas, and with him bouncing back and forth between the blackjack tables and the craps tables, "Owning Mahowny" is packed wall-to-wall with gambling. 
Despite the character's crimes, Hoffman keeps Mahowny sympathetic and even tragic as he tries and fails to overcome his addiction. Since the film is based in reality, it's fitting that "Owning Mahowny" is also one of the most realistic portrayals of gambling addiction ever seen in a movie.