A Christmas Story Took A Staggering Number Of Years To Be Made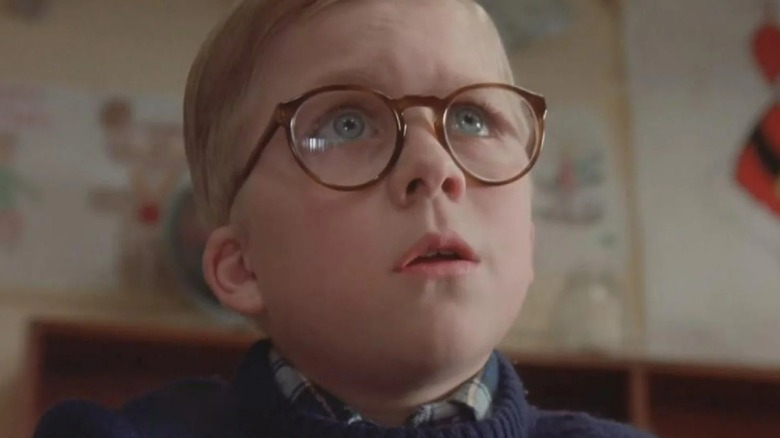 MGM
When the weather gets chilly and the holidays inch closer and closer, there are few things better than curling up on the couch to watch a seasonal flick or two. When it comes to Christmas-centric features, the likes of "Rudolph the Red-Nosed Reindeer" and "National Lampoon's Christmas Vacation" are worth a watch, though the undisputed king of the subgenre is "A Christmas Story." The 1983 comedy from director Bob Clark remains a must-watch in many households decades after its release, hence why it's just as relevant today as it was in the early '80s.
In fact, "A Christmas Story" has maintained its pop culture status so well that it's about to get a proper sequel. Titled "A Christmas Story Christmas," the continuation will debut on the HBO Max streaming service on November 17, 2022. It will likely ignore the previous ill-fated attempts at keeping the original film's story alive, reconnecting audiences with an adult Ralphie (still played by Peter Billingsley). HBO Max's first trailer for "A Christmas Story Christmas" hits all of the nostalgic beats fans would hope for, though doesn't have much to offer about the plot.
The year 2022 marks 39 years since the first "A Christmas Story" reached the big screen, which means the wait for the upcoming sequel was far longer than the wait to see the first movie. Although, that's not to say that it didn't take a while to release. Here's how long the Christmas classic took to arrive in the cinema.
It took over a decade for A Christmas Story to come together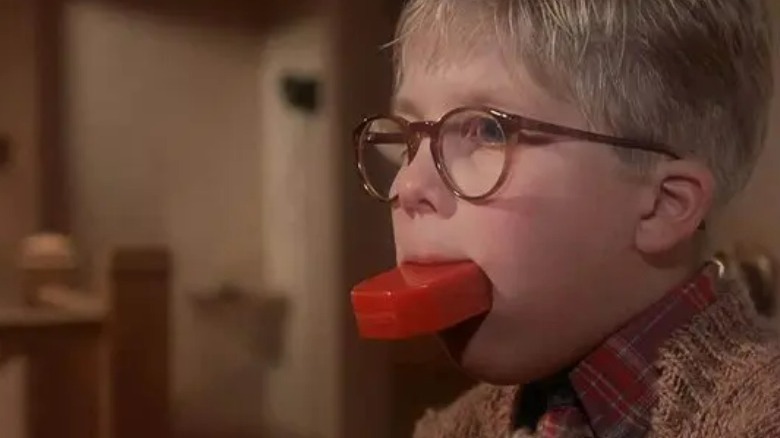 MGM
In December of 2018, Peter Billingsley stopped by "The Dan Patrick Show," and, unsurprisingly, their conversation turned to "A Christmas Story" in no time. When discussing the film that launched him into cinematic superstardom, Billingsley touched on just how long it took for the production to get rolling. "It took them 12 years to get it made," he said, adding that in the time it took to get "A Christmas Story" off the ground, director Bob Clark worked on a variety of other projects. Thankfully, once it started to pick up steam, the entire team worked hard to make the movie a reality.
One has to wonder what made "A Christmas Story" end up in development hell for so long. As it turns out, it didn't have to do with conflicting creative decisions, studio interference, or money, but with the nature of the story itself. The film is something of an adaptation of author Jean Shepherd's "In God We Trust: All Others Pay Cash," which is comprised of a series of anecdotes told by the fictional narrator, Ralph. As Billingsley has explained, bringing this structure to film wasn't easy even with Shepherd's help. "It was such a challenge to get off the ground because it's an odd movie probably on paper," he said (via Variety).
Evidently, "A Christmas Story" made it out of limbo and has since become a silver-screen classic. Without the tireless efforts of all involved in making it, the holiday season wouldn't be the same.