Rachel Zegler Holds Nothing Back Responding To Criticism Of Live-Action Snow White Being 'Politically Correct'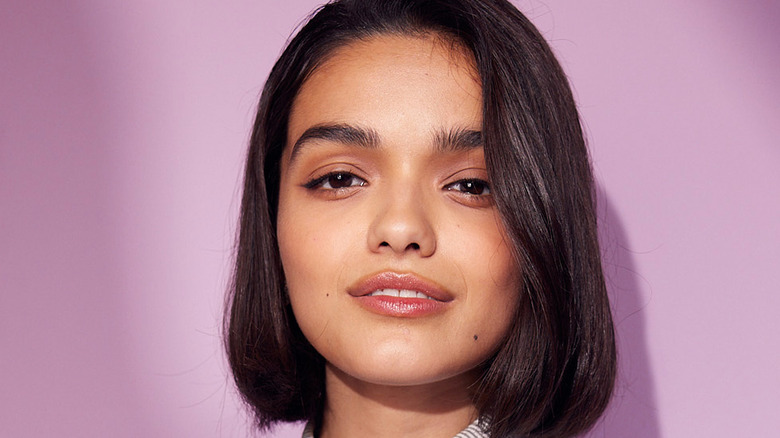 Corey Nickols/Getty Images
Back in October of 2016, it was announced that Disney was working on a live-action remake of 1937's "Snow White and the Seven Dwarves" (via The Hollywood Reporter), with Marc Webb set to direct and Erin Cressida Wilson onboard to write (Greta Gerwig was later added as a co-writer). After a few years of development, the project made a huge stride in June of 2021 when "West Side Story" star Rachel Zegler was cast as the titular princess, as reported by Deadline. The casting news made headlines right away — although not all for good reason. While there were many fans thrilled about Zegler getting the role, there was also plenty of backlash because Zegler is a Latina actress (via Variety).
Then, the film received even more attention when "Game of Thrones" actor Peter Dinklage criticized the film — and particularly, its inclusion of dwarfism — during an appearance on Marc Maron's podcast. Dinklage said, "Literally no offense to anyone, but I was a little taken aback when they were very proud to cast a Latina actress as Snow White. But you're still telling the story of 'Snow White and the Seven Dwarfs.' Take a step back and look at what you're doing there. It makes no sense to me" (via Variety). Disney responded that they are working with people in the dwarfism community to avoid stereotypes (via Variety).
With all that being said, Zegler now has some blunt words for anyone who has criticism about the upcoming film being "politically correct."
Rachel Zegler says the story needed an update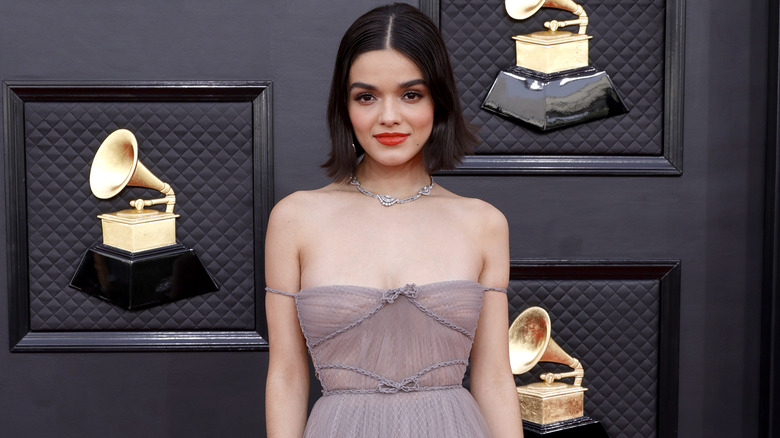 Frazer Harrison/Getty Images
In a recent interview with Vanity Fair, Rachel Zegler addressed all of the talk around "Snow White," which she recently wrapped filming. Particularly, she addressed the criticism that the film is trying too hard to be politically correct. Zegler said, "People are making these jokes about ours being the PC Snow White, where it's like, yeah, it is — because it needed that. It's an 85-year-old cartoon, and our version is a refreshing story about a young woman who has a function beyond 'Someday My Prince Will Come.'"
Zegler had previously talked about receiving criticism for the film — and specifically about her own casting — during an Actors on Actors discussion with Andrew Garfield for Variety. After noting that, despite Snow White being a major deal in Spanish-speaking countries, she never imagined she would get to play the role. However, the day her casting was announced was bittersweet because of the instant backlash she witnessed online. However, she and Garfield discussed the need to be a bigger person than each angry criticizer.
Zegler said, "We need to love them in the right direction. At the end of the day, I have a job to do that I'm really excited to do. I get to be a Latina princess." Excited moviegoers will get to see this updated version of the story, starring Zegler, in the near future.
"Snow White" is slated to be released on March 22, 2024 (via Collider).