A Christmas Story Star Still Makes Money Off The Classic Movie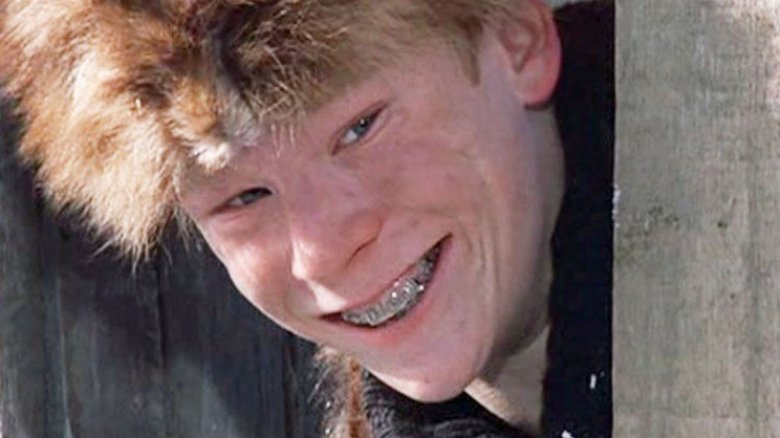 Looks like 1983's A Christmas Story is the gift that keeps on giving. 
Speaking with Page Six earlier this week, Zack Ward, the actor who played the unforgettable and out-of-control bully Scut Farkus, revealed that he still makes money off the iconic Christmas movie, which continues to air 'round the clock during the holiday season. Now 47, Ward admitted that anyone hoping he receives hundreds of thousands in royalties is "going to be so disappointed." Instead, there's a sizable chunk of change he brings in every other year. 
"It's basically about $1,800 every two years," he explained. "And it comes in in Canadian money because we shot in Canada."
As for what Ward could do with that $1,800, the possibilities are pretty endless: buy a massive leg lamp as seen in the movie, scoop up an adult-sized pink bunny suit that Ralphie Parker (Peter Billingsley) rocks, or purchase a Red Ryder BB Gun and go around saying, "I'll shoot your eye out!" In reality, he's much more sensible with his earnings, sticking the money in a dedicated account for his mother in case she would ever need it. 
Ward, who was just 13 years old when the movie started production, also mentioned that it isn't just the checks that keep rolling in year after year, it's the fan recognition as well. "So many people come up to me and are like, 'You got your a** kicked by Ralphie,' and it makes them so happy," Ward said with a laugh. "I think they're connecting to themselves as that little kid who had a bully and when they saw Scut Farkus get beaten up, they were just like, 'Yeah!' They greet me with a lot of love. It's usually very kind."
Along with getting stopped for quick chats out in public, Ward has also received a ton of free drinks and hugs in the 34 years since A Christmas Story debuted. Sadly, he didn't get to keep the signature coonskin cap Scut wore for the duration of the film. Ward concluded that it was "incredible to be a part of something that is lightning in a bottle like that."
Ward is still in the acting biz today, having recently guest-starred on American Horror Story: Cult. He appeared as Roger in two episodes: "Don't Be Afraid of the Dark" and "Election Night." Ward has also landed small roles in series like It's Always Sunny in Philadelphia, Liv and Maddie, Mike & Molly, CSI: Miami, and Hawaii Five-0.