The Company You Keep - Everything You Need To Know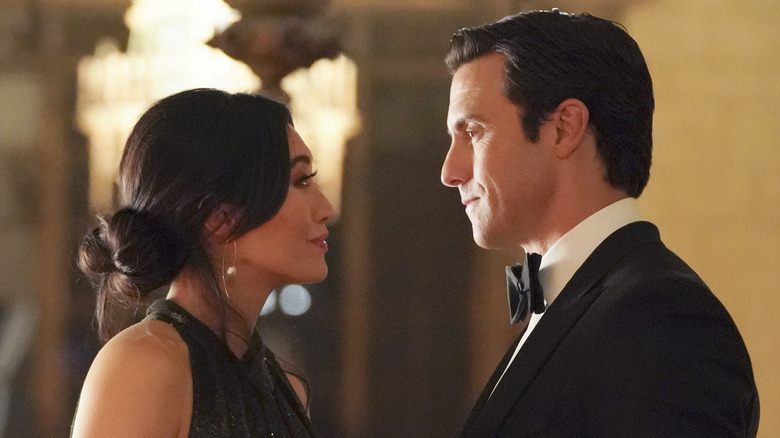 ABC/Eric McCandless
Ever since he appeared as brooding bookworm Jess Mariano on "Gilmore Girls," Milo Ventimiglia has made a name for himself as a leading man. His dynamic portrayal of Jack Pearson on "This Is Us" proves that he's more than capable of emitting the star power needed to play an engaging protagonist. Now that the popular family drama has come to an end, Ventimiglia has a new project: A spy thriller entitled "The Company You Keep."
Although the actor has been typecast as a heartthrob from time to time, some of Ventimiglia's best TV and movie roles are strikingly somber. He played an undercover police officer on "Boston Public," an anti-war activist on "American Dreams," a superpowered first responder on "Heroes," and a serial killer on "Gotham." It's no surprise, then, that he dazzles as a con man who walks the razor's egde. This role brings Ventimiglia's ability to evoke a wide range of characteristics to the fore, as well as his penchant for chemistry-sparking. He and Catherine Haena Kim, the series' other lead, are fascinating to watch together — which is a good thing, as "The Company You Keep" revolves around their complex relationship. This is everything we know about the electric series.
When will The Company You Keep be released?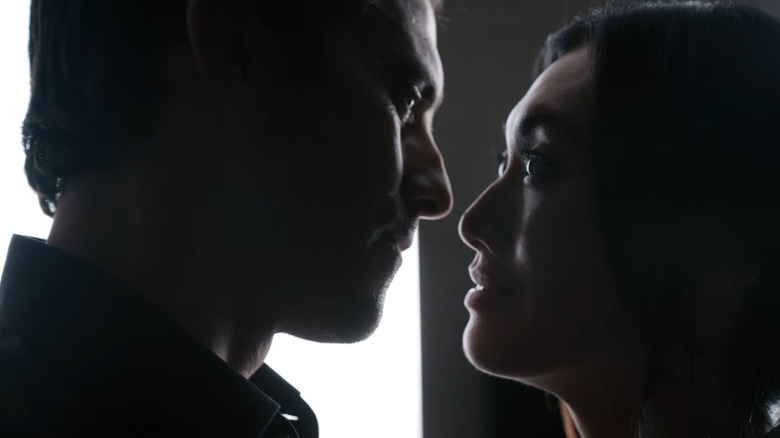 ABC
ABC's "The Company You Keep" debuted on February 19, 2023. Though the series is new to ABC, its showrunners are not. The title is split between Julia Cohen ("A Million Little Things," "Quantico") and Phil Klemmer ("Forever"), and the pair also serve as executive producers.
Executive producer Jon M. Chu shared his excitement about the series order with a tweet that reads in part, "Can't wait for you all to see [Milo Ventimiglia] and [Catherine Haena Kim] and so many more at the top of their game." Catherine Haena Kim retweeted Chu and posted a response, noting the show's premiere date. Meanwhile, production was fast and furious: Milo Ventimiglia took to Twitter on May 30, sharing a very small sneak peek with the caption, "1 week down makin somethin new with an amazing cast + the best crew in town."
What is the plot of The Company You Keep?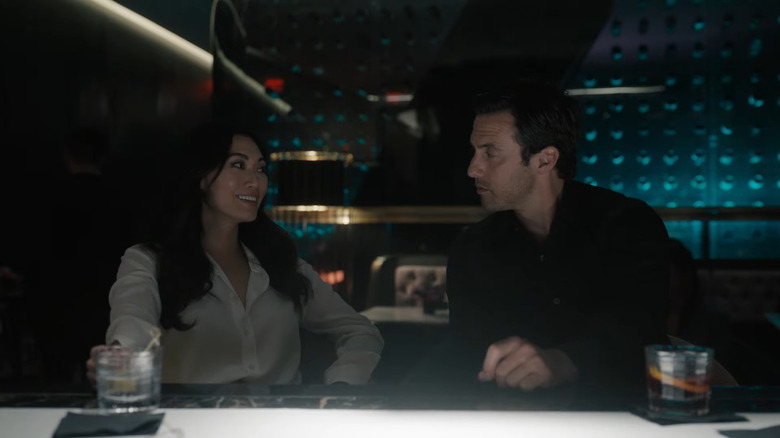 ABC
"The Company You Keep" is based on a Korean television show entitled "My Fellow Citizens." However, the Milo Ventimiglia-led series isn't an exact copy of its Korean counterpart, which revolves around the life of Yang Jung Kook (Si Won Choi), an elusive con man who falls in love with a detective. The ABC series stars Ventimiglia as a con artist named Charlie who unknowingly begins a torrid affair with a CIA operative. However, a night of passion isn't all that connects the pair. Charlie and the agent are star-crossed lovers bound together on a twisted journey of fate that will force them to confront the lies they tell each other.
Even though the plot of "The Company You Keep" is inspired by another series, the showrunners aren't afraid to put their own spin on the plot. With a talented team of producers that includes Russ Cundiff, Jon M. Chu, Caitlin Foito, Todd Harthan, Deanna Harris, and Lindsay Goffman, "The Company You Keep" boasts a fast-paced crime story with a dash of espionage and a double dose of romance.
Who is starring in The Company You Keep?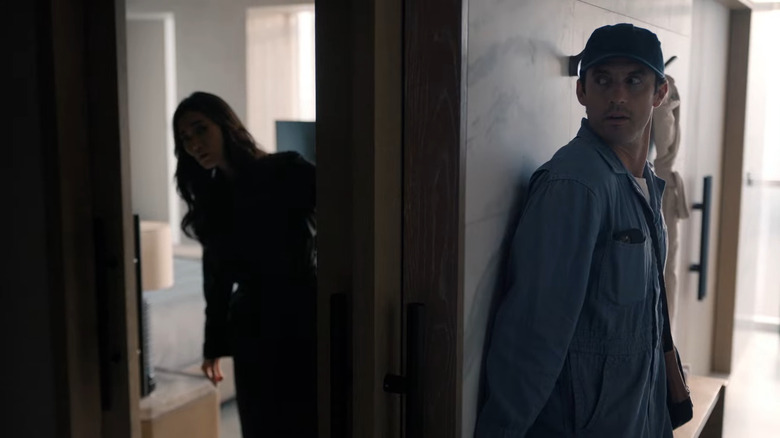 ABC
Catherine Haena Kim plays Milo Ventimiglia's leading lady on "The Company You Keep" — and this isn't her first time taking on a role in a crime drama. Fans of the CBS drama "FBI" may recognize her as Special Agent Emily Ryder. She's also held brief roles on other crime dramas including "Major Crimes" and the reboots of "Magnum P.I." and "Hawaii Five-0." Kim portrays Emma, a CIA operative who's on a mission that could derail Charlie's (Ventimiglia) life. Although they're drawn to each other, their romance is complicated by the fact that Emma is investigating a powerful criminal who has Charlie on the hook. The series also features the talents of William Fichtner, Freda Foh Shen, Sarah Wayne Callies, James Saito, Felisha Terrell, James Saito, and Polly Draper.
Ventimiglia has his own string of small-screen credits, and they include roles that have made him a household name. While "The Company You Keep" gives Ventimiglia the chance to lead another TV series, he also acts as one of the show's many executive producers. Additionally, the pilot episode was directed by Ben Younger and written by Julia Cohen.
Is there a trailer for The Company You Keep?
The teaser for "The Company You Keep" is short and sexy, showing Catherine Haena Kim's Emma and Milo Ventimiglia's Charlie flirting at a bar, each one playing coy about their real professions. The flirting escalates into a passionate affair ... one that promises to fall apart in spectacular fashion. The trailer highlights the steamy relationship between two attractive stars, and promises a cat-and-mouse game between the CIA agent and her con man paramour. While the teaser is light on plot, it's hot and heavy on vibes, meaning "The Company You Keep" is a definite must-watch for fans of seductive star-crossed thrillers.
Will there be a Company You Keep Season 2?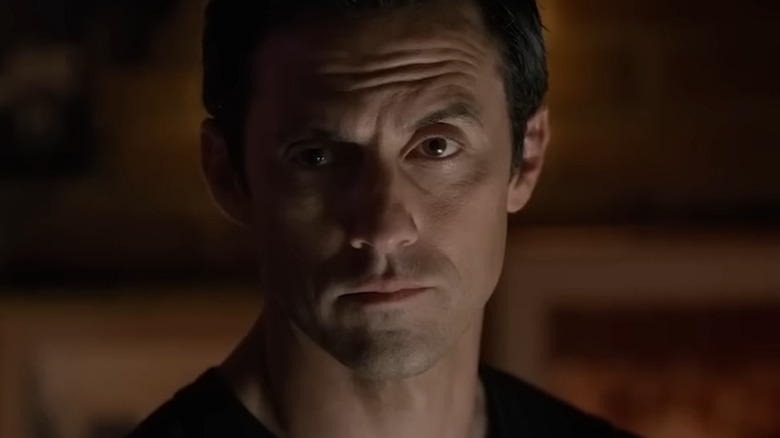 ABC
Fans have fallen in love with the blend of torrid romance and spy-centric thrills that characterizes "The Company You Keep." Unfortunately, there just aren't enough of them. News broke on May 12, 2023 that "The Company You Keep" has not been renewed for a second season. While the cast and crew put in a brilliant effort, the series just couldn't keep up with fellow ABC projects "Will Trent" and "Not Dead Yet." Those shows will likely return for their own second seasons, but "The Company You Keep" has taken its final bow.
It's not alone in getting axed, at least: "Alaska Daily" and "Big Sky," both ABC series, were also canceled. Moreover, Milo Ventimiglia's sterling small screen reputation can easily survive a blemish like this. Though this certainly isn't the news fans were hoping for, they can rest assured that everyone involved in "The Company You Keep" is certain to be part of new projects in the future.