John Boyega Says Attack The Block 2 Will Tackle Gentrification In London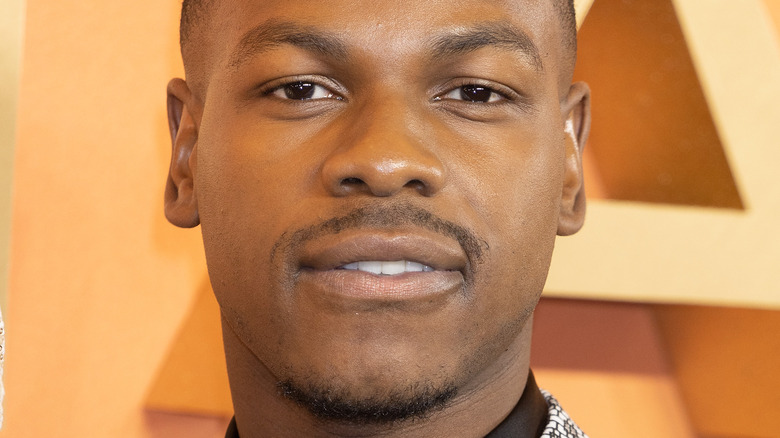 Dave J Hogan/Getty Images
While John Boyega may have had his first blockbuster hit with the "Star Wars" sequel trilogy, his first role in a feature film came in the 2011 cult sci-fi film "Attack the Block," directed by Joe Cornish. Now, Boyega is ready to return to the block for another go around. In 2021, Deadline reported that "Attack the Block 2" was in the works, with Cornish and Boyega to return and Boyega becoming a producer.
In an interview with Collider in August of 2022, Boyega revealed that he was part of the writing process with Cornish. "Yes. This process has been fantastic," Boyega told Collider. "The story has actually been presented by myself and Joe Cornish. We've collaborated heavily on making a story that makes sense for Moses and the other characters that will come onto the second [film], and the new characters that will be coming up in the sequel too. And then, also, there's different perspectives in writing it, with Joe having his perspective and me having mine." So it would seem that Boyega is doing a lot more than acting this time around and has been deeply involved with the creation of the sequel.
Recently, Boyega talked a little more about the project and teased a tiny bit of plot information in the sequel.
The sequel will center on gentrification in London
Dave M. Benett/Getty Images
In an interview with Deadline, John Boyega explained that the sequel will acknowledge what has changed about London since the first film, including the London Riots and the gentrification that has occurred in the neighborhoods where the original film took place. "We go back and look at the locations where we shot the first movie [Southwark and Walworth in south London] — once dodgy areas — and we find that it's all gleaming, high-end apartments and Starbucks," Boyega explained. "There's a whole world that we're about to explore here with a whole new take on that universe, building and revisiting those characters."
In an interview on Richard Herring's Leicester Square Theater Podcast, Cornish was asked by an audience member what was happening with the "Attack the Block" sequel, and Cornish gave a curt reply saying that he hoped it would go into production in 2022 (via IGN). It's unknown how close Cornish and Boyega are to finishing the script, although in a July 2022 interview with Deadline at the premiere of "Nope," Boyega said that production had not started and the film was still in development. Later in the same month, he shared the cover page of the script for the sequel with Collider, but it remained unclear what that meant about the status of the script. Hopefully, fans get to see "Attack the Block 2" sooner rather than later.