Here's Where You Can Stream Terrifier Online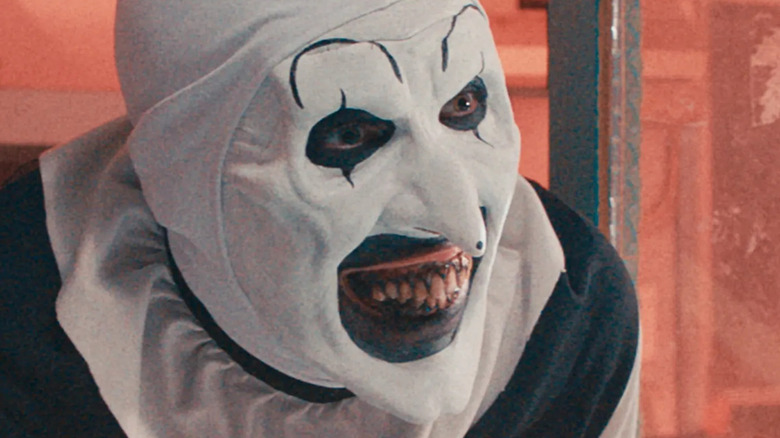 Dread Central Presents
Just in time for Halloween, Damien Leone's "Terrifier 2" is not only resurrecting campy, gutsy horror for modern cinemas but basking and bathing in its grotesque viscera as well. The hellishly absurd feature has been ripping through its limited release, earning over $2 million against $250,000 in crowdfunding — it was even the first film to finally knock "Top Gun: Maverick" out of the domestic box office top ten (via Screen Rant).
"Terrifier 2" brings back David Howard Thornton's violently malicious Art the Clown, a supernatural entity that rips his victims to shreds without remorse. Art's antics are so gruesome in his follow-up outing some viewers have reported illness and fatigue as a consequence — money can't buy marketing that vivid. For the uninitiated who now find themselves curious about the world of "Terrifier" or for those simply wanting to revisit the film that started it all, we have some good news.
Scare yourself for free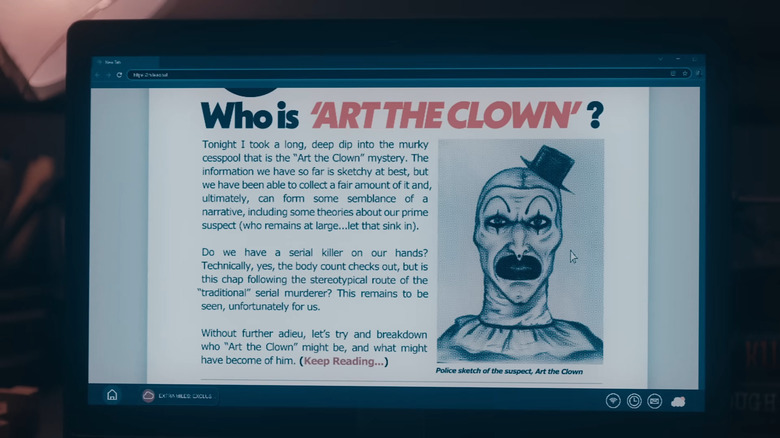 Bloody Disgusting
Grab some popcorn and a couple of barf-bags, Damien Leone's original "Terrifier" is streaming for free on several different platforms. Roku users can access the film on their free Roku Channel (which is accessible to everyone with a computer as well). It is also currently streaming on Freevee, Amazon's free, ad-based streaming platform (separate from their VOD service and Prime Video). This does bring up one unfortunate drawback — watching the film for free on any platform will more than likely come with interruptions from advertisers.
Redbox and Plex are both streaming the film for free, but both services require you to sit through pretty frequent ads. Tubi appears to be free of ads altogether, but they may kick in automatically once you start viewing. If you want to be sure your viewing experience will remain uninterrupted, you can pay to rent the movie through Google Play and YouTube for $2.99. It's also available to purchase outright from most VOD services for under $10 — given that it's ultimately independent cinema, there are certainly worse ways you could spend your money.
"Terrifier 2" is in select cinemas now.