Ryan Reynolds And Will Ferrell Get Festive In New Trailer For Spirited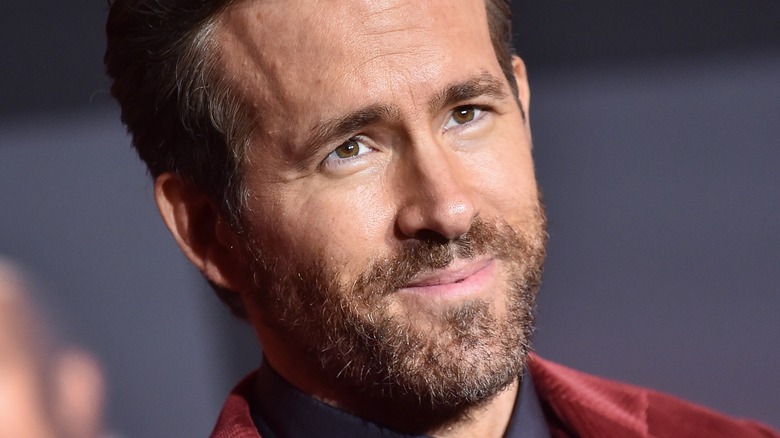 DFree/Shutterstock
He might be having his return as Deadpool delayed and be busy managing Welsh soccer teams, but this year Ryan Reynolds is promising a very special Christmas with the help of Will Ferrell in their long-awaited festive film, "Spirited." Arriving on Apple TV+, who have released a brand new trailer, the upcoming comedy takes the classic tale of "A Christmas Carol" and turns it on its head while busting the occasional move.
"Spirited" stars Will Ferrell as the Ghost of Christmas Present, who makes his annual trip out among the mortals to help one cold soul go forth and know him better, man. Things take an unexpected turn this Christmas Eve, though, when his choice for the year, Clint Briggs (Reynolds), leads Present to look back at his time over the years and the ones ahead. Doing so leads to a Christmas Carol like no other, showing things from the Present's perspective and a merry few dance steps along the way. Besides being a very merry musical, there's also the promise of Reynolds' dry wit clashing with the comedic genius of Ferrell. Could this be the gift that keeps on giving? Get a taste of it and judge for yourself.
The Gifted trailer teases sparkle, snow, and a trip back to the original Christmas Carol
Given that this film will instead see Present rethink a few things as much as Briggs, it makes sense for the seasonal spirit to go with his latest project back to the Christmas we all know him to be linked to. The new preview shows Will Ferrell and Ryan Reynolds' characters' in a snow-covered Dickensian street, suggesting that Present may be retreading the ethereal steps that got him where he is today. There are also glimpses of Octavia Spencer, whose character has yet to be confirmed, and the Ghost of Christmas Yet To Come, who checks the box of being as creepy as ever.
Regarding the musical element of "Spirited," the bases are also being covered by some truly gifted artists. The film's songs are penned by Oscar-winners Benj Pasek and Justin Paul, who had a hand putting a spring in our step and a crack in our hearts with "La La Land." Fingers are crossed that this doesn't end with another Ryan giving one last look at Ferrell because we're just not ready for that. See for yourself how things unfold the night before Christmas when "Spirited" premieres in theaters on November 11 and globally on Apple TV+ on November 18, 2022.