Jesse Williams Teases A Possible Appearance On Season 19 Of Grey's Anatomy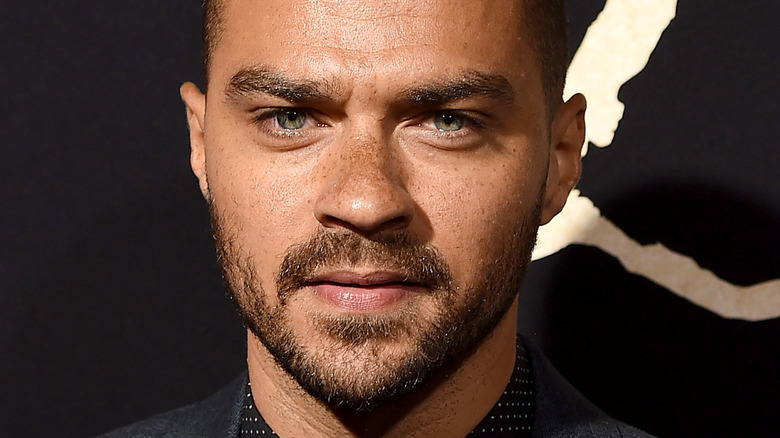 Kevin Winter/Getty Images
"Grey's Anatomy" is known for its revolving door of characters and heartthrobs, but it's also known for big returns. Audiences will remember when Dr. Derek Shepard (Patrick Dempsey) entered Meredith Grey's (Ellen Pompeo) dream in Season 17, Episode 2, "The Center Won't Hold." Other characters like Dr. Mark Sloan (Eric Dane) have also made grand returns since leaving the main cast, and Jesse Williams could soon follow in their footsteps.
Williams has played Dr. Jackson Avery since 2009. Longtime fans have watched Dr. Avery go from intern to successful plastic surgeon and father over the course of 12 seasons. He recently turned in his scrubs at the end of Season 18, leaving for his hometown of Boston to run a foundation. As Meredith notes at the end of Season 18, she and Jackson are the only two members of their residency class still working at Grey Sloan Memorial Hospital, and his departure makes her, as she says, "the last man standing." But Meredith may not be standing on her own for too long.
Williams is also getting to know the new interns
In a recent interview with E! News, Jesse Williams hinted at Dr. Jackson Avery's possible return to "Grey's Anatomy" during Season 19. "Don't want to get sniped in here, but I think it's very likely that there will be a way that Jackson will emerge one way or another," he said.
Williams also noted that he has gotten to work with the new group of Grey Sloan Memorial Hospital interns making their debut in Season 19, following the many departures that the hospital faced toward the end of Season 18. Williams said the five new cast members reminded him a lot of the time when he first joined the show, noting how they are working to find their way into the "Grey's Anatomy" universe. "It reminded me of when I came in a crop of four residents that had to learn the ropes. They were kind of fumbling and figuring it out – both as actors and as characters, figuring out their role in this big, intimidating space ...They're all talented and offer something different," he said. 
And while many fans will await the return of Dr. Avery, Dr. Meredith Grey is still standing by, making sure the newest crop of interns is ready to fly.