Halbrand Actor Charlie Vickers Hopes To Get More Scenes With The Dwarves In The Rings Of Power Season 2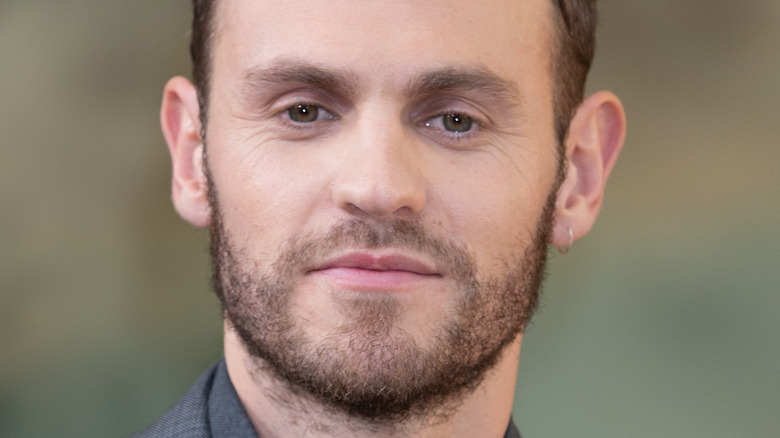 Dave J Hogan/Getty Images
"The Lord of the Rings: The Rings of Power" has capped off its first season on Prime Video with a bold and daring twist. While the series has hinted that Halbrand (Charlie Vickers) had done some bad things prior to his chance encounter with Galadriel (Morfydd Clark), few would have suspected that those things might have been, you know, being the dark lord Sauron, for instance.
It's a truly shocking reveal, especially as it comes on the back of an early fake-out in Season 1, Episode 8 ("Alloyed"), when three villains approach The Stranger (Daniel Weyman) and crown him as Lord Sauron. Though the final revelation and the crafting of the first Rings of Power in "The Lord of the Rings" prequel are going to change the focus and scope of the series considerably, Halbrand/Sauron actor Vickers has some more grounded hopes for his time in the 2nd season of the popular fantasy show.
Charlie Vickers wants to spend some time with the dwarves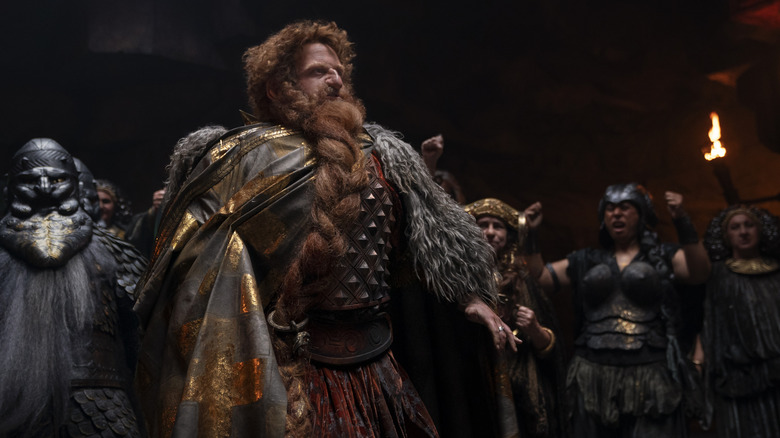 Ben Rothstein/Amazon Studios
Charlie Vickers sat down with Variety to talk about that big twist on "The Lord of the Rings: The Rings of Power," and he also offered his hopes for what his character might be getting up to in Season 2 of the show. Though the end of Season 1 saw Sauron approaching the newly unveiled land of Mordor, that didn't stop Vickers from hoping his character leaves those dark lands, at least for a time.
"I would love to share some scenes with the dwarves because it's such a rich and beautifully written world," Vickers said. "There's so much there, and it's so far removed from my storyline so far. I would love to share scenes with that, so we'll see — maybe, maybe not," he concluded.
While some areas of "The Lord of the Rings: The Rings of Power" do seem somewhat out of reach for the character, like the island of Numenor, for example, it is possible that Sauron could meet with the dwarves at some point. Considering he should be crafting their rings next, it could even make canonical sense in J.R.R. Tolkien's world for him to do so.
Furthermore, with the Balrog having been revealed already in Season 1 of the series, it's also possible that Sauron could use his dark influence over the creature to cause the dwarves some trouble. Either way, both Vickers and fans of the "Lord of the Rings" prequel will have to wait and see where Season 2 takes the character.