Robbie Coltrane's Unsuccessful Sketch Show Was The Big Break For A Few Award-Winning Actors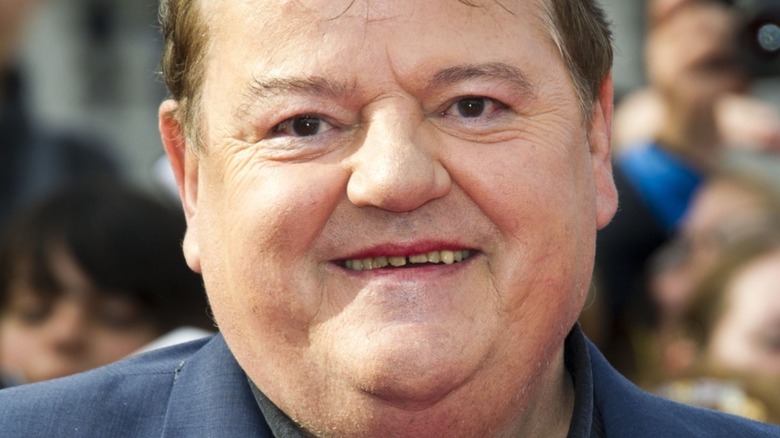 Featureflash Photo Agency/Shutterstock
With the devastating death of Robbie Coltrane also comes an opportunity for reflection to look back on a career that helped personify modern Scottish humor. Long before he appeared as Rubeus Hagrid in the wizarding world of "Harry Potter," Coltrane enjoyed immense success in the UK as an actor, comedian, and writer. Whether a viewer knew him from the James Bond films "GoldenEye" and "The World Is Not Enough," or as criminal psychologist Fitz Fitgerald on ITV's "Cracker," his charismatic presence made him a star. His role in "Cracker" — a British term for a psychologist specializing in crimes — allowed him to venture into dramatic acting, which gained him three best actor BAFTA wins consecutively.
Like many UK comics, the comedian naturally branched out into television comedies once his career on the stage gained him recognition (via IMDb). But after some small parts and guest appearances in British TV programs, he landed an opportunity to play multiple roles on a short-lived sketch show in the early 1980s. In addition to Robbie Coltrane, this unsuccessful series was actually the big break for a few other award-winning actors.
Hugh Laurie, Emma Thompson, and Stephen Fry joined Robbie Coltrane on Alfresco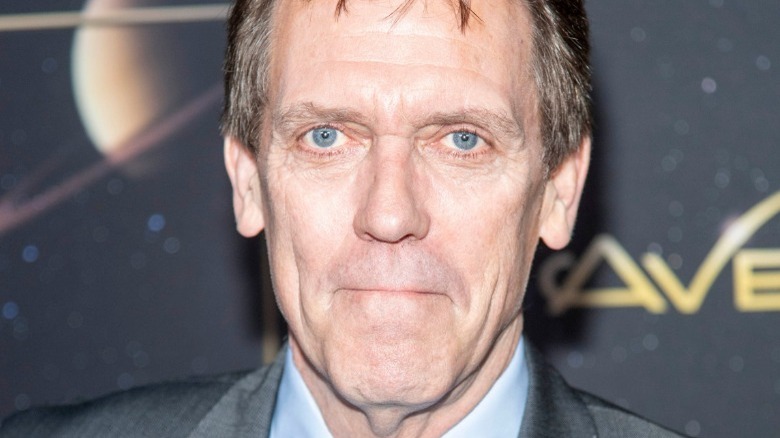 Eugene Powers/Shutterstock
The sketch program "Alfresco" aired for two seasons on ITV from 1983 to 1984. The series was a bit more cerebral and deadpan than what was seen in other similar variety shows of the era, with the concept and on-location filming techniques being more noteworthy than outright funny (per The A.V. Club). Decades before he appeared as Dr. House on the titular-titled FOX medical drama "House," Laurie was also a celebrated actor and comedian in his home country of the United Kingdom as well. The actor took to his Twitter account to remember his time with Coltrane by tweeting, "I hope it's OK to spout memories: I used to ride with Robbie Coltrane between Manchester and London in his sort-of-restored MGA. I'd roll him cigarettes while he discoursed on the ways of the world, and I don't think I've ever laughed or learned so much in my life."
When we hear the names Emma Thompson and Stephen Fry, we may not immediately think of comedy over drama. But they both also got an early start in their career on "Alfresco." Fry also tweeted, "I first met Robbie Coltrane almost exactly 40 years ago. I was awe/terror/love struck all at the same time. Such depth, power & talent: funny enough to cause helpless hiccups & honking as we made our first TV show, 'Alfresco'. Farewell, old fellow. You'll be so dreadfully missed." Fans young and old can all share that sentiment.