The Last TV Show Robbie Coltrane Was In Before He Died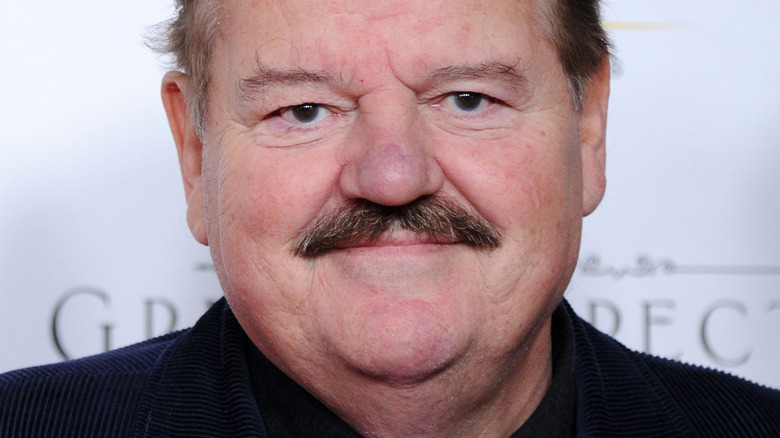 Ilya S. Savenok/Getty Images
"Harry Potter" star Robbie Coltrane has died at the age of 72, according to The Hollywood Reporter. After the Scottish actor's career began in 1978 on the stage, he went on to appear in various notable films, including the 1980 sci-fi classic "Flash Gordon," the 1995 James Bond flick "GoldenEye," and the 2004 action movie "Ocean's Twelve." All told, the Scotsman acted for more than 40 years, and was responsible for bringing dozens of characters to life in that time.
While pop culture fans may recognize Coltrane best for his role on the silver screen as Hagrid in all eight of the live-action "Harry Potter" films released between 2001 and 2011, the legendary actor also enjoyed an illustrious career in television. In fact, his final acting credit was actually a special appearance on a British anthology series, in which he portrayed a certain historical figure that cinema buffs will no doubt recognize.
Coltrane portrayed Orson Welles on Urban Myths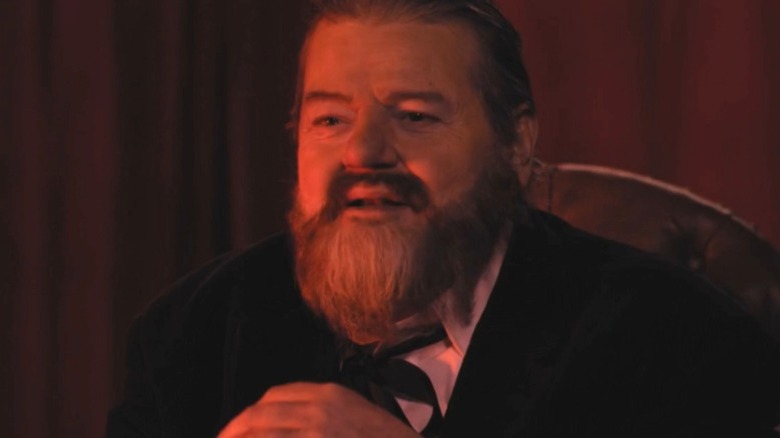 Sky Arts
Prior to his death in 2022, Robbie Coltrane gained his final credit with a guest appearance in 2020 on Sky Arts' historical dramedy "Urban Myths." The anthology series is known for chronicling intriguing stories centered upon popular figures from history, with varying levels of historical authenticity present across each installment.
Coltrane makes his appearance in the Series 4 finale episode, titled "F for Fakenham: When Orson Welles Went to Norwich," where he plays the legendary filmmaker himself. Though Welles is best known for 1941's "Citizen Kane," the episode looks at a more obscure era of the creative's life, during the production of his 1973 quasi-documentary "F for Fake." Short on funds to produce his masterpiece, Welles moves to Norwich, where he hosts the anthology series "Orson Welles' Great Mysteries" for Anglia TV. Welles soon clashes with studio manager Janet (Saoirse-Monica Jackson), but that conflict pales in comparison to what comes next, as the filmmaker is shockingly kidnapped by terrorists.
"The wonderful thing about it is that nobody knows if it's actually true," Coltrane told The Radio Times (via Daily Mail). "Even people who were at Anglia in those days are very vague about it. They say, 'I wasn't there that day.'"
While the episode itself had a mixed reception from reviewers, critics praised Coltrane's performance as Welles as a particular highlight. In retrospect, the "Urban Myths" credit seems quite the fitting end to the actor's career — one film and TV legend portraying another.