Here's Who James Bond Legend Timothy Dalton Will Play In The Yellowstone Prequel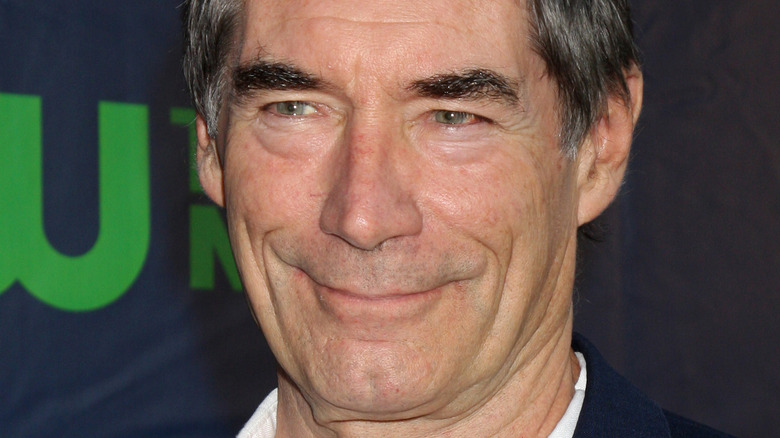 Kathy Hutchins/Shutterstock
Taylor Sheridan's smash hit cultural phenomenon "Yellowstone" is gearing up for its fifth season on the Dutton Ranch with Kevin Costner, Cole Hauser, Kelly Reilly, and more. The fan favorite has brought the masses to Paramount's streaming service, Paramount+, and reignited interest in the modern western. Sheridan didn't stop with the stories just on the Dutton Ranch as last year he and Paramount took the story back to the beginning with "1883," seeing James Dutton (Tim McGraw) as the first of the Dutton family to establish the family at the ranch. Now, his brother, Jacob Dutton, is getting a spin-off taking place 40 years later in his own show titled "1923."
The series already stars Harrison Ford ("Star Wars," "Indiana Jones"), Hellen Mirren ("The Queen," "Fast 9"), Marley Shelton ("Scream," "Rampage"), Robert Patrick ("T2: Judgement Day," "The Faculty"), and Jerome Flynn ("Game of Thrones," "John Wick 3: Parabellum"). The series will follow Jacob Dutton (Ford), his wife Cara (Mirren), and the rest of the new Dutton family as they weather westward expansion and The Great Depression. In addition to the already stellar cast, former James Bond portrayer Timothy Dalton has joined to bring a villainous angle.
Timothy Dalton will play a villain in 1923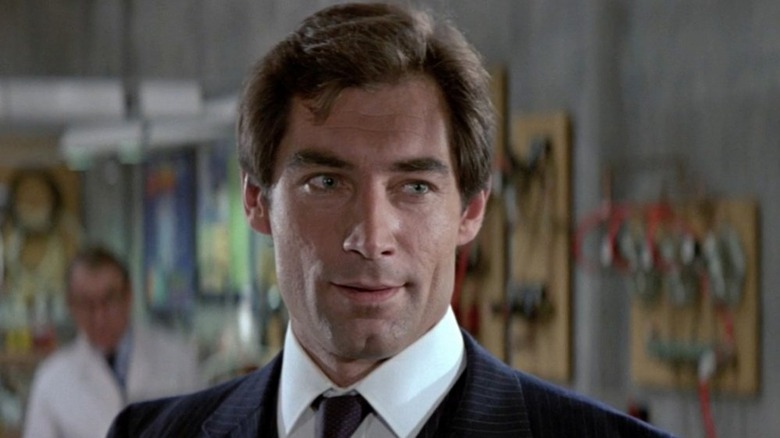 According to ComicBook, the 1923 prequel landed the fourth James Bond, himself, Timothy Dalton. His character description is only as a nefarious and wealthy man named Donald Whitfield, presumably playing a man with his eyes on the Dutton Ranch. Dalton will play a formidable villain going up against Harrison Ford in the prequel.
Dalton made a name for himself in the 1980s as James Bond in only two films as the famous super spy, "The Living Daylights" and "License to Kill." Since then, he has appeared in dozens of movies and TV series, including "American Outlaws" as Allen Pinkerton hot on Collin Ferrell's Jesse James, the murderous store owner Simon Skinner in Simon Pegg's "Hot Fuzz," and, of course, Mr. Pricklepants in many "Toy Story" projects. Most recently, he has appeared in two TV series, as Malcolm Murray in "Penny Dreadful," and Niles Caulder in the DC "Titans" spin-off, "Doom Patrol."
It is unclear how many episodes Dalton's character will appear in or if he will be a major villain, a minor villain, or simply an inconvenient character making the Dutton's lives more difficult. Fans will have to wait until December for the answer, and with 007 landing a role in the series, there is a whole new demographic of fans that may be tuning in to watch.