Silicon Valley Creators Teaming Up For Comedy Feature Automated Trucking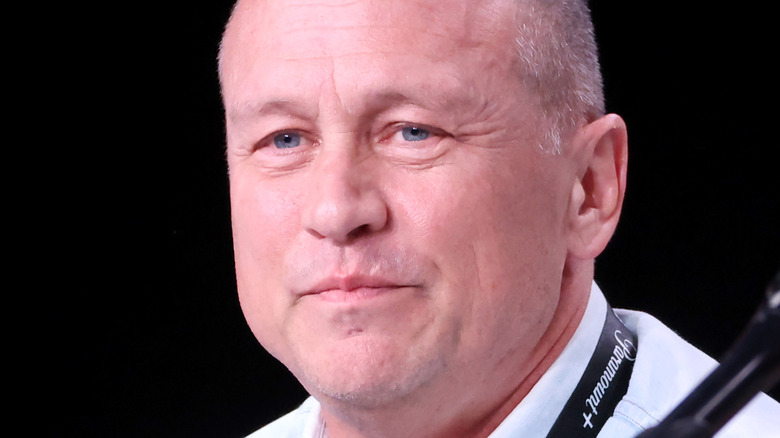 Amy Sussman/Getty Images
"Silicon Valley" garnered critical acclaim, a slew of award nominations — including a handful of wins — and loyal viewership. What was learned during its six seasons on air? That the culture of Big Tech can be hilarious and almost sets itself up for parody.
It would appear that the creators and producers of "Silicon Valley" have taken that to heart, particularly Mike Judge and Alec Berg. According to Deadline, their next project is going to be a feature film called "Automated Trucking." Financed by Picturestart and directed by Judge, the film will be written by Matteo Borghese and Rob Turbovsky, who both wrote for "Silicon Valley" and are also both in the writers' room for critical favorite "Only Murders In the Building."
As for Judge and Berg, they're also enjoying the spotlight on their own respective projects. Berg's dark comedy creation "Barry" continues to be a hit, with a 99% on the Tomatometer. Judge's baby "Beavis and Butt-Head" is again on the pop culture radar, between its reboot on Paramount+ and the success of "Beavis and Butt-Head Do the Universe."
Automated Trucking delves into the hornet's nest of Big Tech transportation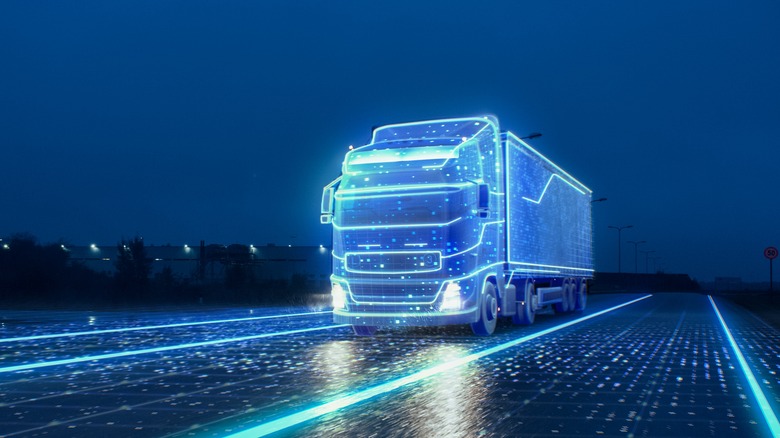 Gorodenkoff/Shutterstock
As the title implies, "Automated Trucking" will take a comedic look at what happens when the algorithm meets logistical trucking. Quoting from the Deadline article: "Automated Trucking follows a young engineer who pitches a fully automated trucking system to one of Silicon Valley's most successful billionaires and must prove the technology's viability by driving cross country with a real trucker to present his breakthrough at the International Truckers expo."
Shows like "Super Pumped" have already proven that tech companies are fertile content for writers. And automated transportation has been, quite honestly, the bane of tech companies' existence over the past several years. A simple Google search for "self-driving cars" will yield some of the snafus that have come companies' way as they continue to tinker with the concept, including at least one tragic death of a pedestrian (via BBC.com). According to a 2021 study by the National Law Review, self-driving cars have, on average, a higher rate of accidents than those driven by humans.
Despite this, autonomous trucks have already been floated as a possibility of the not-so-distant future (via Axios). Add in Berg and Judge's dark combined sense of humor, not to mention that of Tubovsky and Borghese, and one starts to get a sense of what "Automated Trucking" might have in store.