The Cast Of The Big Bang Theory Provided Each Other With Their Own Unique Nicknames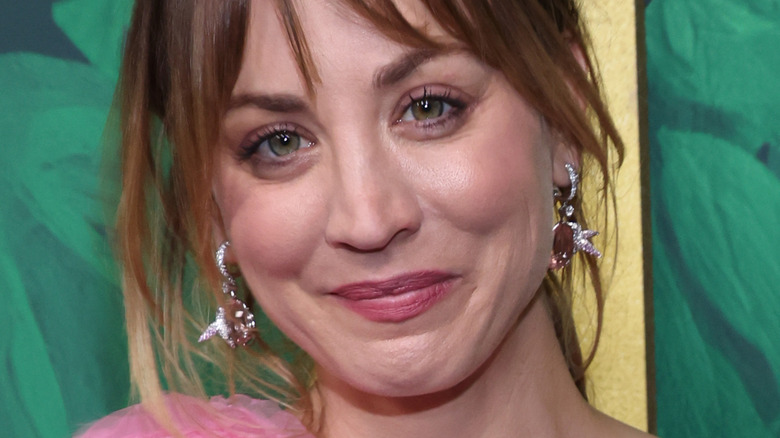 David Livingston/Getty Images
"The Big Bang Theory" ran for 12 seasons on CBS and became one of the most popular sitcoms of recent years. Season 1 introduces a group of scientist friends — physicists Leonard Hofstadter (Johnny Galecki), Sheldon Cooper (Jim Parsons), and Raj Koothrappali (Kunal Nayyar) — as well as aerospace engineer Howard Wolowitz (Simon Helberg). Further, roommates Leonard and Sheldon live across the hall from the fifth main character, aspiring actress Penny (Kaley Cuoco). By Season 4, two other main characters have joined the group: microbiologist Bernadette Rostenkowski (Melissa Raunch) and neuroscientist Amy Farrah Fowler (Mayim Bialik).
Over the course of the series, the characters all remained a tight-knit group of friends, even when relationship drama got in the way, such as when Penny and Leonard break up, for example. Fans no doubt hope that the members of the cast are as good of friends as their on-screen counterparts were. As it turns out, according to what the cast members say in interviews, that appears to be true. In fact, they even had unique nicknames for one another as a type of inside joke during the course of filming — here's what they were.
The cast revealed their nicknames for one another in a tell-all oral history book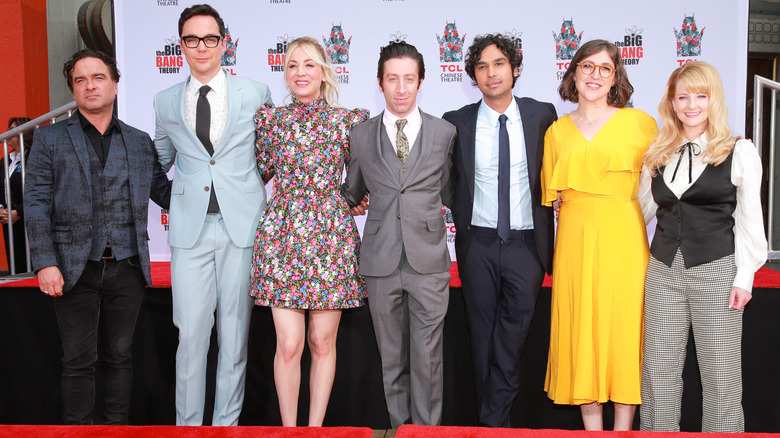 Rich Fury/Getty Images
An oral history of the sitcom, titled "The Big Bang Theory: The Definitive, Inside Story of the Epic Hit Series" by Jessica Radloff, was recently published on October 11, 2022. In the book, the cast and crew delve into plenty of behind-the-scenes secrets, such as who almost played Penny and why Kaley Cuoco and Johnny Galecki thought the writers were messing with them. Additionally, the cast revealed the nicknames that they all had for one another on set.
Cuoco, for one, had quite a few nicknames. Galecki said, "Someone bought me a jersey once even though I'm the least athletic person in the world, but the name on the back was 'Mooks.' And I just thought, 'What a cute name.' So I started calling Kaley 'Mooks,' and she called me 'Mooks' back." Galecki added that they would also call Cuoco "Stinkerbell" ironically. And finally, they would also call Cuoco "Kathy." Kunal Nayyar explained, "We were once at a press conference, and the person called her up onstage and couldn't pronounce her name. They said, 'And from The Big Bang Theory, Kathy Cumoco!' ... You'd be shocked how many people cannot pronounce 'Cuoco.' But the 'Kathy' name cracked us up."
Further, Galecki noted that he has always referred to Melissa Raunch as "soul sister," to which she returns the favor by calling Galecki "soul brother." And to Nayyar, Raunch is "Boingo." Nayyar explained, "I made it up! She always had a bounce to her, so that's what a 'boingo' is!" As for Nayyar's nicknames, Galecki called him "Koonky," which he picked up from the girlfriend that Nayyar had while they were filming the pilot. And finally, the most simple nickname is what they call Simon Helberg: "Sy."