The Big Bang Theory Role Marisa Tomei Almost Played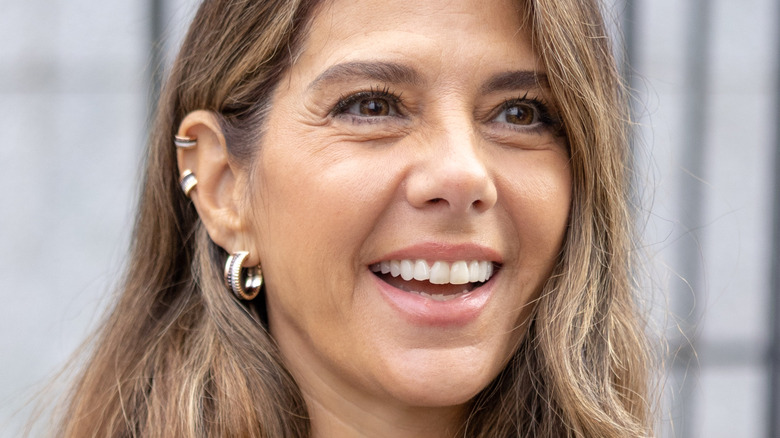 Arnold Jerocki/Getty Images
After television roles on "As the World Turns" and "A Different World" in the 80s, actress Marisa Tomei gained more widespread attention with her role as Mona Lisa Vito in the 1992 comedy film "My Cousin Vinny," which earned her a best supporting actress Oscar win. Since then, Tomei has appeared in films such as 2001's "In the Bedroom" and 2008's "The Wrestler," both of which earned her two more Oscar nods. Tomei also appeared in 2011's "Crazy, Stupid, Love" and "The Ides of March," and 2015's "The Big Short." 
In more recent years, Tomei also portrayed Aunt May in the MCU, opposite Tom Holland's Spider-Man. She first cameoed in 2016's "Captain America: Civil War" before reprising her role in 2017's "Spider-Man: Homecoming," 2019's "Spider-Man: Far From Home," and 2021's "Spider-Man: No Way Home."
While Tomei has mostly worked in film over the course of her career, it turns out that she almost landed a major television role that would have given her a steady job for over a decade. That role was on "The Big Bang Theory," the CBS sitcom created by Chuck Lorre and Bill Prady about a group of scientist friends and their aspiring actress neighbor, which ran for 12 seasons from 2007 to 2019. Here's which "Big Bang" role Tomei almost played.
Tomei read for the role of Penny
In October 2022, The Hollywood Reporter shared an excerpt from Jessica Radloff's tell-all book, "The Big Bang Theory: The Definitive, Inside Story of the Epic Hit Series," detailing the casting process for the series. The excerpt revealed that "Spider-Man" star Marisa Tomei was almost cast as Penny, whose character name, at the time, was Katie. The role, of course, ended up going to Kaley Cuoco.
Casting director Ken Miller explained that they saw Cuoco early on and liked her, but her bubbly personality didn't fit the original idea for the character — the writers originally imagined Katie as cynical — and also thought that a 20-year-old was a little too young to fit the experience of Katie. Tomei ended up being one of the contenders for Katie — and even read with Jim Parsons. Parsons said, "I remember going to the snack room after we were done and telling [casting directors] Ken and Nikki [Valko], 'I've never been in someone else's audition before!' ... But oh my gosh what a different world that would have been."
Other contenders for the role included "American Pie" actor Tara Reid and "Saved by the Bell" star Elizabeth Berkley. Additionally, Jodi Lyn O'Keefe and Amanda Walsh were actually offered the role at various points in the process. However, the part eventually came back around to Cuoco.