Interior Chinatown - What We Know So Far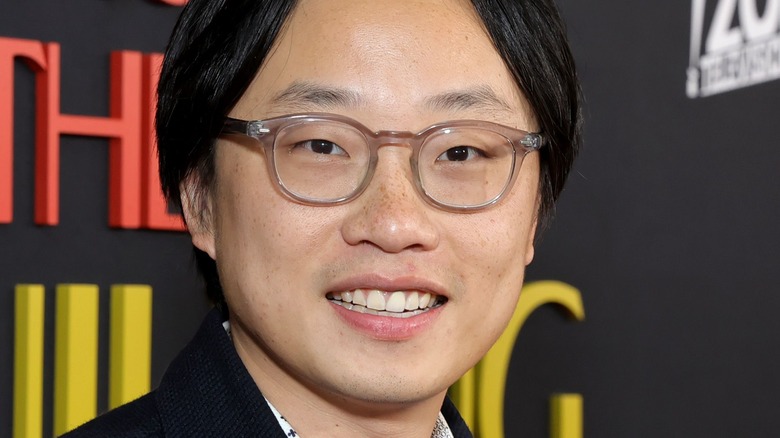 Amy Sussman/Getty Images
In January 2020, author Charles Yu published his second book, "Interior Chinatown." The novel went on to receive that year's National Book Award for Fiction (via The New York Times) and its success only further cemented Yu's status as one of the publishing scene's most exciting emerging writers. What some fans of "Interior Chinatown" might not realize, however, is that Yu's professional writing credits extend past his first two novels. Over the years, the author has also written episodes of several noteworthy TV shows, including "Legion," "Westworld," "Lodge 49," and "Dream Corp LLC" (via IMDb). Now, it looks like Yu's two separate writing careers are about to merge. 
The author is currently working on adapting his own novel, "Interior Chinatown," as a TV series. In case that wasn't exciting enough, several major updates about Yu's "Interior Chinatown" adaptation have finally been revealed. With all that in mind, here's everything we know so far about "Interior Chinatown," including the actor who has been chosen to lead the series and the famous Hollywood filmmaker who has agreed to direct its first episode.
When will Interior Chinatown be released?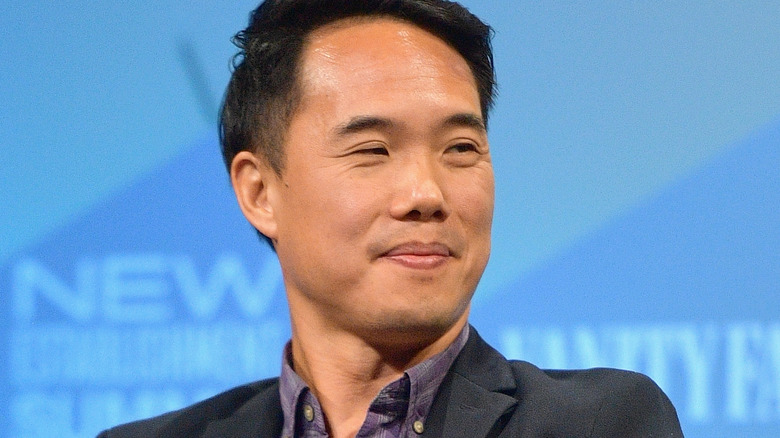 Matt Winkelmeyer/Getty Images
As of this writing, Charles Yu's highly anticipated "Interior Chinatown" adaptation does not yet have a release date. While that may come as a disappointment to fans of both the original novel and Yu's screenwriting work, too, the good news is that development on the project seems to be progressing at a fairly smooth pace right now. As a matter of fact, Hulu has officially greenlit the series (via The Hollywood Reporter), which Yu has been slowly developing over the course of the past two years.
In other words, fans of Yu's work should expect to receive more updates about "Interior Chinatown" in the relatively near future, especially now that the Hulu series has found its first director and star. That said, while more cast and crew announcements may be just around the corner, "Interior Chinatown" fans will likely still have to wait a bit to find out more about the series' release date.
What is the plot of Interior Chinatown?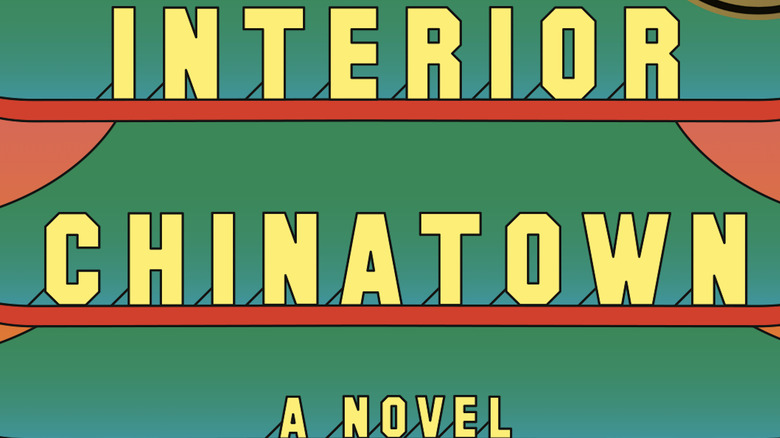 Pantheon Books
As has been previously mentioned, "Interior Chinatown" is an adaption of Charles Yu's 2020 novel of the same name. With Yu set to serve as the showrunner of the Hulu adaptation as well, it seems fair to assume that the TV series will likely end up remaining fairly faithful to the plot and events of its source material.
Taking that into account, "Interior Chinatown" follows Willis Wu, an ambitious Asian actor who has been relegated to playing background roles on a fictional TV show titled "Black & White" for far too long. Willis' situation begins to change, however, after he accidentally witnesses a crime. His subsequent investigation into said crime not only gives Willis the chance to take on a leading role for once in his life, but it also opens the door for him to uncover some surprising secrets about his own family's history.
It is, as of now, unclear how long Yu's TV adaptation of "Interior Chinatown" is ultimately intended to be. Similarly, it's impossible to predict just how much original material the Hulu show will ultimately add to its source material's original story.
Who is starring in Interior Chinatown?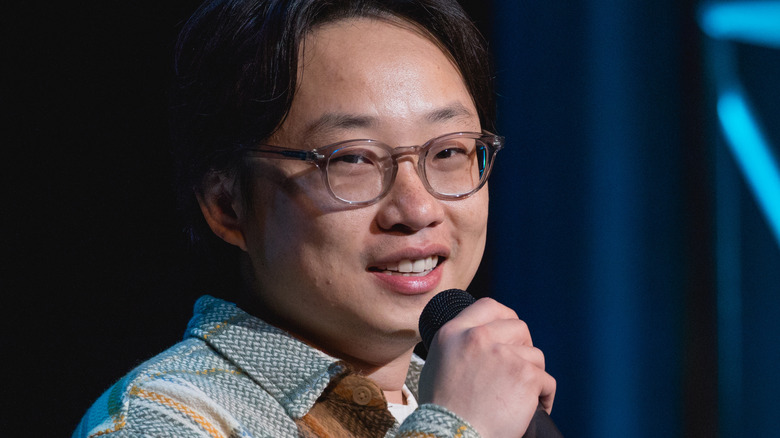 Rick Kern/Getty Images
While most of the roles in "Interior Chinatown" have yet to be cast, the Hulu series has found its lead star. Indeed, it was revealed in October that none other than Jimmy O. Yang has been cast in "Interior Chinatown" as its primary protagonist, Willis Wu. The role is arguably one of the biggest that Yang has scored to date. However, "Interior Chinatown" is far from the only notable project that the stand-up comedian and actor has been attached to over the years. Throughout his career, Yang has, in fact, been steadily building an impressive list of film and TV credits for himself. 
Among TV viewers, he is likely best known for his recurring roles as Jian Yang in "Silicon Valley" and Dr. Chan in "Space Force," but Yang has also appeared in films like "Life of the Party," "Crazy Rich Asians," "Like a Boss," "Fantasy Island," "Love Hard," and "Easter Sunday" (via IMDb). As of now, he is the only actor attached to star in "Interior Chinatown," which will not only give him the chance to lead his own Hulu TV series but will also allow him to briefly collaborate with one of Hollywood's most well-known working directors.
Who is directing Interior Chinatown?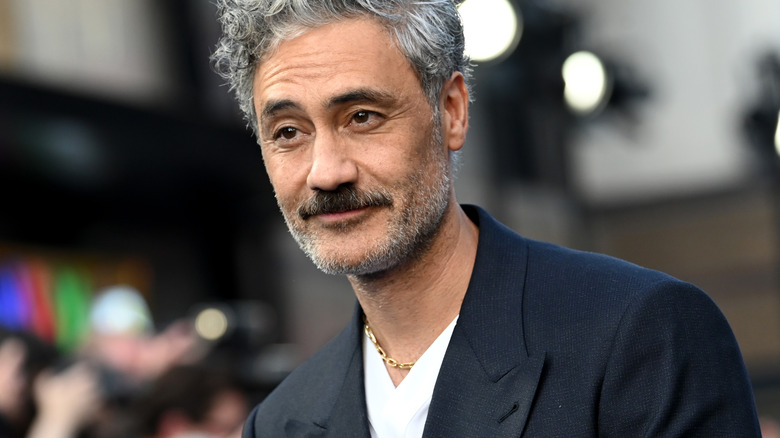 Gareth Cattermole/Getty Images
Jimmy O. Yang and Charles Yu are not the only notable Hollywood names that are currently attached to "Interior Chinatown." According to The Hollywood Reporter, the Hulu series' premiere episode will be directed by none other than "Thor: Love and Thunder" director Taika Waititi. 
The "Hunt for the Wilderpeople" filmmaker, who made his feature directorial debut with 2007's "Eagle vs. Shark," has steadily become one of the most recognizable directors working in Hollywood right now. His involvement in "Interior Chinatown" should, therefore, not only help boost the public's awareness of the project but also help it stand out from all of the other streaming shows that are currently in development.
While he is best known for directing films like "Thor: Ragnarok," "Thor: Love and Thunder," and "Jojo Rabbit" as well, Waititi does also have a lot of experience helming episodes of TV. Indeed, over the years, Waititi has directed installments of everything from "The Inbetweeners" to "What We Do in the Shadows" and "The Mandalorian." Earlier this year, Waititi even directed the premiere of the HBO Max comedy series, "Our Flag Means Death" (via IMDb).
In other words, Waititi certainly has all the talent and experience he needs to be able to knock the first episode of "Interior Chinatown" out of the park.