True Detective Season 3 Casts Scoot McNairy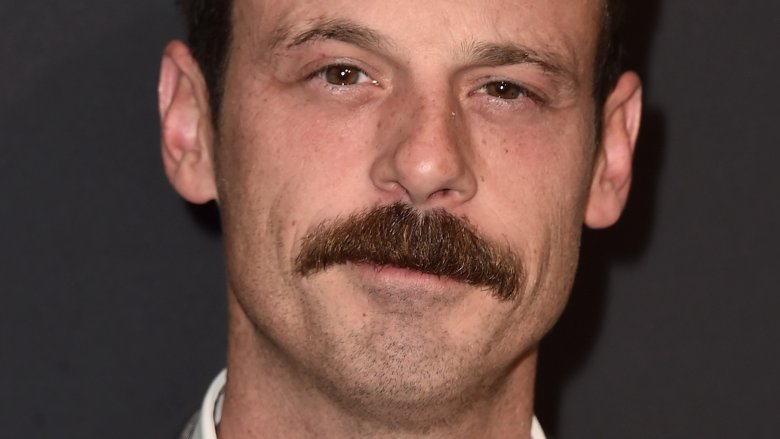 Getty Images
HBO has added another actor to its True Detective season three roster. The fresh face in question? Scoot McNairy, whom you may recognize from his work on the Netflix mini-series Godless (via Deadline). 
McNairy will star as Tom, a father who experiences an unimaginable loss that "ties his fate to that of two state police detectives over 10 years." The actor joins Mahershala Ali as Wayne Hays, a tough police detective from Northwest Arkansas; Carmen Ejogo as Amelia Reardon, a schoolteacher from Arkansas whose personal history connects her to the case of two missing children; and Stephen Dorff as Roland West, Hays' partner. 
True Detective's third turn will tell the story of a "macabre crime" in the beating heart of the Ozarks, exploring a mystery that grows more intricate over decades and is told in three separate time periods. Based on the description of McNairy's character, it seems that he will appear in at least two of the three timelines. 
Series creator and lead writer Nic Pizzolatto is returning for the third season, serving as the near-sole scribe (David Milch has co-writing credit on the fourth episode) and the singular showrunner. Jeremy Saulnier is attached to direct with Pizzolatto, who makes his directorial debut in the new collection of episodes. True Detective season one stars Matthew McConaughey and Woody Harrelson will executive produce season three alongside season one helmer Cary Joji Fukunaga. Scott Stephens, Steve Golin, Bard Dorros, and Richard Brown top off the executive producing team. 
As well as appearing in Godless, McNairy recently finished filming the Josh Brolin and Danny McBride-starring film The Legacy of a Whitetail Deer Hunter, and was added to the cast of The H Collective's forthcoming flick The Parts You Lose not too long ago. The actor is also coming off a four-season gig on Halt and Catch Fire, in which he starred as computer engineer Gordon Clark. That series came to an end in October of 2017. On the film side of things, McNairy has popped up in pics like 12 Years a Slave (as Brown), Gone Girl (as Tommy), and Batman v Superman: Dawn of Justice (as Wallace Keefe).
True Detective season three is expected to premiere sometime in 2019.