Who Is Viral Sensation Jenna Davis, The Voice Behind The Creepy Doll In M3GAN?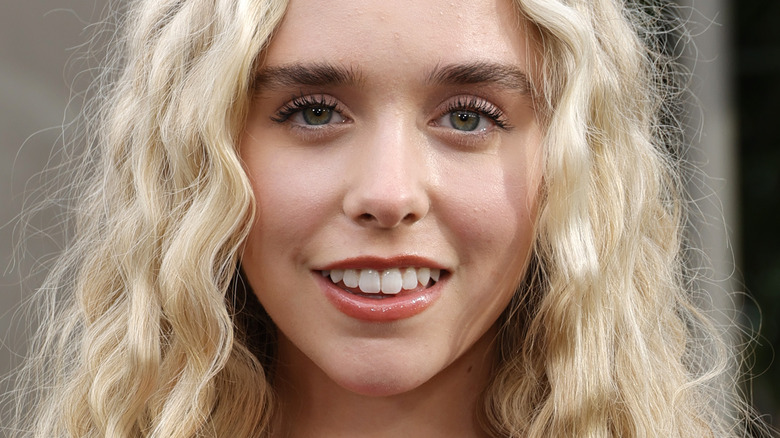 Frazer Harrison/Getty Images
If you've spent much time on the internet this week, you are almost certainly familiar with the creepy AI doll M3GAN, the titular antagonist of the upcoming horror movie of the same name that seems to be a 21st-century spin on "Child's Play."
And much like Chucky in "Child's Play" and its assorted sequels, "M3GAN" is getting plenty of attention thanks to the creepy voice behind the doll. In real life, that voice belongs to Jenna Davis, and even if you don't know her name, you may be familiar with some of her previous work. That's because, as it happens, the "M3GAN" trailer is not Davis's first brush with viral fame. She's a pretty popular performer on YouTube and has been seen on Disney Channel's "That's So Raven: Raven's Home," but she's more likely to be recognized from a particular viral video that has a way of lodging itself in your brain no matter how many years pass since you last saw it.
Jenna Davis is one of the Penny Nickel Dime girls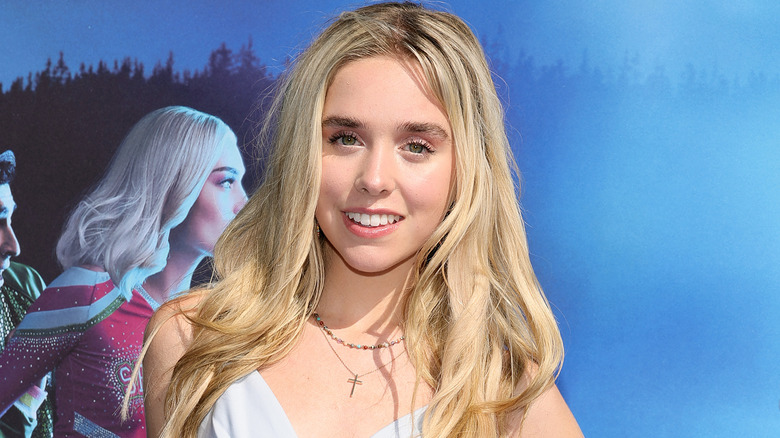 Emma Mcintyre/Getty Images
If the voice of M3GAN sounds familiar to you, you may remember Jenna Davis from her appearance in the iconic "Penny Nickel Dime" video from several years back (via YouTube). The news that she is the voice of the killer robotic doll in "M3GAN" is confirmed by a quick look at her IMDb page, but if you've seen the original video, it's just possible you managed to clock the voice yourself, even though M3GAN doesn't do any high-speed children's game rapping in the trailer for the movie.
Interestingly, "M3GAN" is not the only upcoming horror movie to feature Davis's talents. She's also set to appear in "Lisa Frankenstein," a teen Frankenstein riff written by Diablo Cody ("Jennifer's Body") and starring Kathryn Newton and Cole Sprouse. So it appears that she might be cultivating a presence in the horror genre over and above her viral internet fame.
Whether you know her from her work on the Disney Channel, on YouTube, from a terrifyingly catchy viral video, or as sinister AI doll M3GAN in "M3GAN," it seems clear that you're likely to keep seeing more of Jenna Davis in the near future as she continues to work in TV and films.