Are Law & Order's Odelya Halevi And Hugh Dancy Friends In Real Life? - Exclusive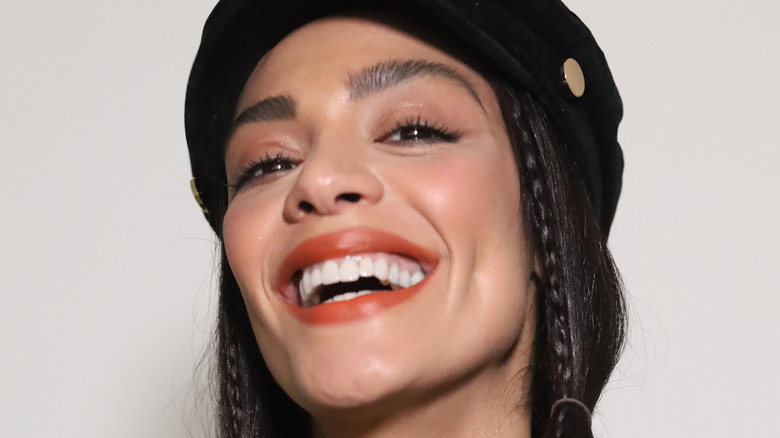 Yaniv Katzav
When "Law & Order" returned in 2022 for its 21st season after a 12-year hiatus, the series added a lot of fresh faces alongside original star Sam Waterston. Camryn Manheim stepped in as Lieutenant Kate Dixon, Hugh Dancy came aboard as Executive ADA Nolan Price, and Odelya Halevi took on the role of ADA Samantha Maroun.
While Manheim largely stays on the "Law" side of "Law & Order," Dancy and Halevi share a lot of screen time as partners at the Manhattan District Attorney's Office. The pair bears most of the prosecution work on the "Order" side of the series, with Waterston's Jack McCoy overseeing them as district attorney. There's both friendliness and friction when it comes to the two, with a little bit of humor thrown in sometimes.
But while they're amicable on screen, have you ever wondered what their relationship is like in real life? With the 22nd season now in full swing, airing Thursdays on NBC, Looper exclusively spoke to Odelya Halevi about whether she and Dancy are friends when the cameras stop rolling.
A lot of 'jokes and stories' are told on the Law & Order set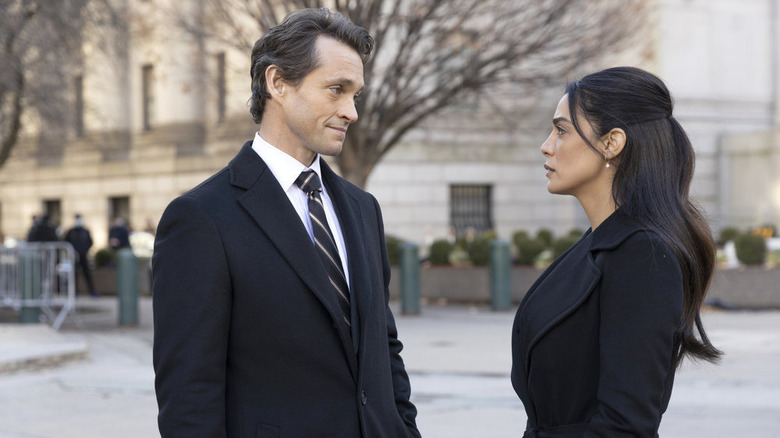 Eric Liebowitz/NBC
When it comes to Maroun and Price on "Law & Order," there have yet to be any flickers of on-screen romance between the duo, and in real life, each actor is in a committed relationship. (Hugh Dancy, in fact, is married to Claire Danes.) So things are strictly platonic both on screen and off, with Odelya Halevi explaining they get along great.
"I love Hugh," she says. "We have good chemistry on screen and off screen. He's such an adorable person. He's very professional, but we also joke around. On those days that we work with Sam [Waterston], we know it's going to be a really fun day. It's a triangle of fun — jokes and stories."
Halevi has even met Dancy's family. "His kids are adorable," she says. "We talk about them a lot. His kids are, honestly, legendary. I want to take the quotes that his kids say and put them on a T-shirt."
As for working with Dancy on the "Law & Order" set, relative newcomer Halevi is grateful to be working with such a seasoned actor. "I have learned so much from him," she says. "I let him lead the scenes and decide what he wants to do, because he has so much more experience than me. I'm learning every day, taking notes."
Season 22 of "Law & Order" airs Thursdays at 8 p.m. ET/PT on NBC and streams the next day on Peacock.