Why Benjamin Levy Aguilar Compares Playing Torres On Chicago P.D. To Therapy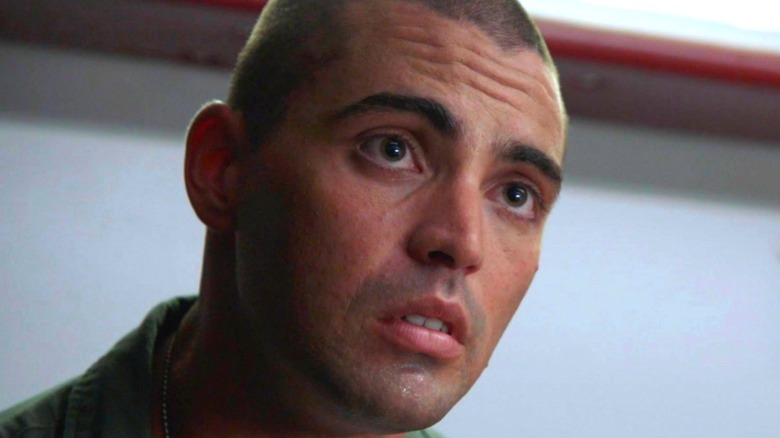 NBC
Dante Torres (Benjamin Levy Aguilar) is the newest member of the Intelligence Unit on "Chicago P.D." and fills the space recently left by Jay Halstead (Jesse Lee Soffer). The latter was Torres' supervisor when he was fresh out of the academy, and it seemed like the pair would work well together, but with Soffer's exit, we won't see any more of that partnership.
Most "Chicago P.D." episodes center around one character, sometimes a pair, which puts them front and center for the hour's action. Torres got his first starring episode in Season 10, Episode 4 ("Dónde Vives"), which proves Aguilar has the acting chops. The most recent episode was quite the experience to film for the actor, who has a lot in common with his character. Aguilar revealed playing Torres has been therapeutic for him, and Episode 4 was a major moment for himself as well as the Intelligence Unit newcomer.
Playing Torres is therapeutic for Benjamin Levy Aguilar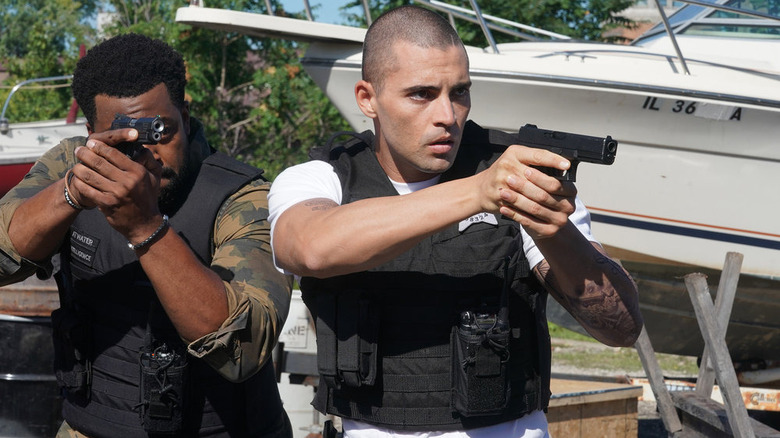 Lori Allen/NBC
Speaking with Deadline after Torres' big episode, Benjamin Levy Aguilar got personal about his connection to his character. "Torres became the man of the house when he was 14 years old and I can relate to that—that's exactly what happened to me. I lost my father when I was 8 years old, so I understand what it's like to have to grow up fast and become an emotionally intelligent person when you have to take care of others when you're very young," Aguilar admitted.
The actor explained that he cried while filming Episode 4 and had to remove himself briefly to let it all out. Aguilar also admitted that while filming the most recent episode that he portrayed for the first time in a long time. "I've had the most beautiful time exploring that through him because it's been like therapy," Aguilar continued. "I put my entire heart into this performance. It was scary and beautiful; it was like I was transforming as Torres was transforming."
While no one can fill the hole left by Jesse Lee Soffer on "Chicago P.D.," fans are certainly happy with what Torres has brought to the drama so far.