12 Great Movies Like Tár You Should Watch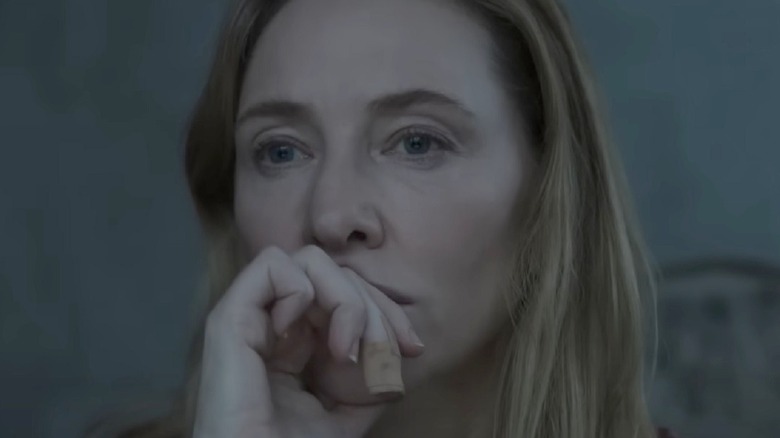 Focus Features
Todd Field's brief but potent filmography as a writer-director is proof that quality always trumps quantity. It has been 16 years since the release of his sophomore film, the Oscar-nominated infidelity drama "Little Children," and he is back with "Tár," his best work yet. The psychological drama centers on Lydia Tár (Cate Blanchett), an internationally renowned, EGOT-winning composer and the first female conductor of the Berlin Philharmonic. Lydia is gearing up to conduct a recording of Gustav Mahler's notoriously difficult "Symphony No. 5," which is poised to become the magnum opus of her consummate career. But when stories of her past dalliances with former pupils, including one who just died by suicide, surface and gain traction in the press, her career, marriage to wife Barbara (Nina Hoss), and sanity start to crumble.
Blanchett's towering performance for the ages aside, what makes "Tár" so exceptional is Field's refusal to your hand through Lydia's fall from grace. There is no didactic, underlined messaging about predatory behavior, the #MeToo movement, or cancel culture to be found here. Instead, Field presents Lydia's comeuppance with steely remove, leaving it up to the viewer to make sense of her hubris themselves.
"Tár" is quite singular, but here are 12 other great movies like it you should watch next. Warning: spoilers ahead.
Black Swan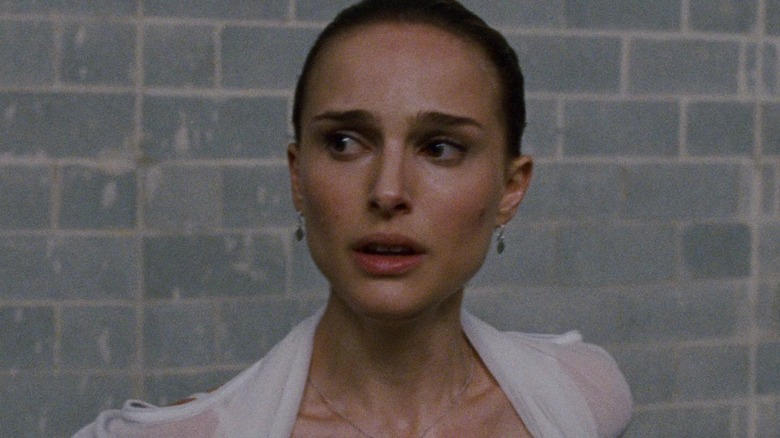 Searchlight Pictures
In Darren Aronofsky's psychological thriller "Black Swan," New York City Ballet company ballerina Nina Sayers (Oscar winner Natalie Portman) is consumed by her need to achieve perfection. Like Lydia, Nina leads an insular existence that is entirely structured around fostering and honing her talent. But whereas Lydia has no shortage of agency, Nina lives under the thumb of her coddling, but controlling mother Erica (Barbara Hershey), a former dancer herself. Their co-dependent relationship keeps Nina in a state of arrested development with no life outside of dance, leaving her liable to throw childish tantrums when she does not get her way.
When Artistic director Thomas Leroy (Vincent Cassel) announces the season's opening show, Tchaikovsky's "Swan Lake" and the forced retirement of lead ballerina Elizabeth "Beth" MacIntyre (Winona Ryder), Nina finagles her way into landing the main role. Nina's confidence is unnerved when Lily (Mila Kunis) joins the company and her unrestrained style enchants Thomas. As Nina loses control over her mental health, her fierce competitiveness leads her to see paranoid hallucinations of Lily sabotaging her performance, culminating in an unforgettable climax of body horror.
Her Smell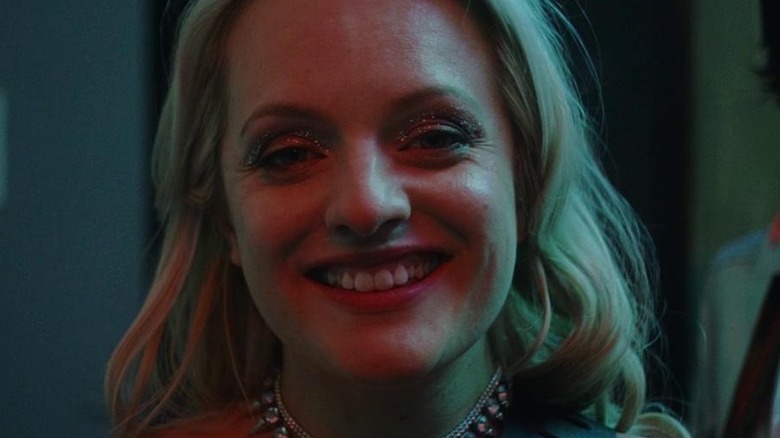 Gunpowder & Sky
Alex Ross Perry's ferocious "Her Smell" is a spiritual sibling, if aesthetic antithesis, of "Tár." Perry's character study documents the downward spiral of Becky Something (Elisabeth Moss), lead singer and guitarist of the punk rock outfit Something She, as her cruel behavior spoils the band's fleeting success. "Her Smell" wisely forgoes the sweeping narrative structure found in most of its backstage music drama contemporaries, instead focusing on how five pivotal moments in time defined Becky's professional and personal lives.
From his social satires "Listen Up Philip" and "Golden Exits" to the moody psychodrama "Queen of Earth," Perry's films tend to be so cynical they teeter on the verge of full-blown misanthropy. "Her Smell" is not without its derisiveness, particularly in the opening scene which finds Becky completely powerless against her substance abuse despite a robust support network. But Perry, like Todd Field with Lydia, is more interested in unraveling Becky's complicated artistic process, following her as she restlessly wanders through the twisted hallways of studios and music venues, deep into the corner of her mind.
If you or anyone you know is struggling with addiction issues, help is available. Visit the Substance Abuse and Mental Health Services Administration website or contact SAMHSA's National Helpline at 1-800-662-HELP (4357).
Clouds of Sils Maria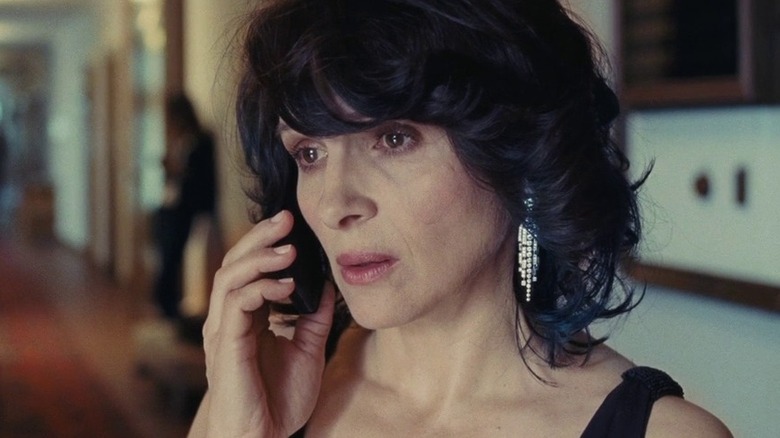 Les Films du Losange
The relationship between a boss and their assistant is a thematically rich, but surprisingly unexplored territory in contemporary film. One of the few exceptions is writer/director Olivier Assayas's "Clouds of Sils Maria," which focuses on revered film and theater actress Maria Enders (Juliette Binoche) and her close connection with her personal assistant Valentine (Kristen Stewart). Unlike Lydia's more professional arrangement with her assistant Francesca (Noémie Merlant), Valentine is equal parts a friend and an employee. Assayas' ethereal psychological drama explores the relationship between the two women as they travel to Zürich for Maria to accept an award on behalf of Wilhelm Melchior, a Swiss playwright. Melchior wrote "Maloja Snake," a love story about an older and younger woman, in which Maria starred as the latter character early on in her career.
When Melchior unexpectedly dies, theater director Lars Eidinger (Klaus Diesterweg) approaches her and asks her to star in a revival of "Maloja Snake," this time as the elder character opposite American ingenue Jo-Ann Ellis (Chloë Grace Moretz). Maria feels obligated to do it, given her stage performance and its cinematic adaptation catapulted her to fame. As Lydia experiences in her mounting "Symphony No. 5," Maria's preparation for her role sends her into a crisis of identity, faced with her mortality as she feels the pressure of the new generation of actresses nipping on her heels.
Synecdoche, New York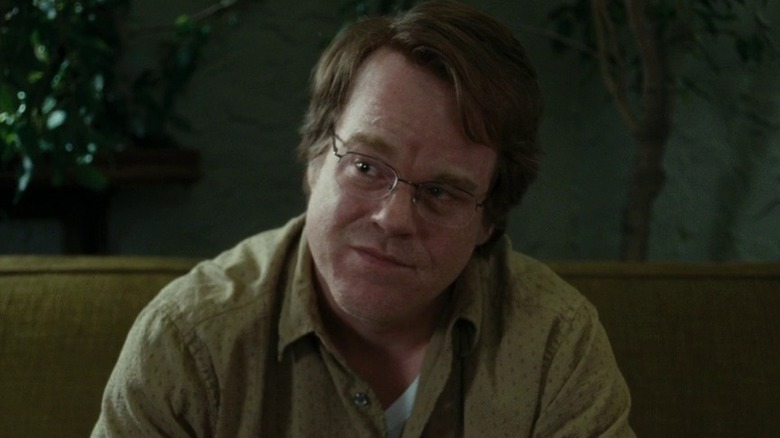 Sony Pictures Classics
After penning the scripts for "Being John Malkovich," "Adaptation," and "Eternal Sunshine of the Spotless Mind," Charlie Kaufman positioned himself as the unimpeachable resident genius of screenwriting. He took his first stab at directing with "Synecdoche, New York," the dense, novelistic drama about theater director Caden Cotard (Philip Seymour Hoffman) and his journey from regional stages to a behemoth, MacArthur Fellowship-funded theater project.
As Lydia faces comeuppance in "Tár," she accepts her persona non grata status in the world of classical music and tries to salvage whatever she can of her career. Caden is in a constant state of suffering, from his miniaturist painter wife Adele (Catherine Keener) leaving him and moving to Berlin with their young daughter Olive (Sadie Goldstein) to his rapidly declining physical health. Each setback makes him retreat further into his art. For his career apex, Caden assembles an enormous ensemble cast to mount a fully realized microcosm replicating his life within an abandoned New York City warehouse. He spends the remaining years of his life disappearing deep within the ever-evolving project, casting understudies for the understudies of the understudies. "Synecdoche, New York" is a sprawling look at an artist who completely loses connection with reality in service of the work.
Whiplash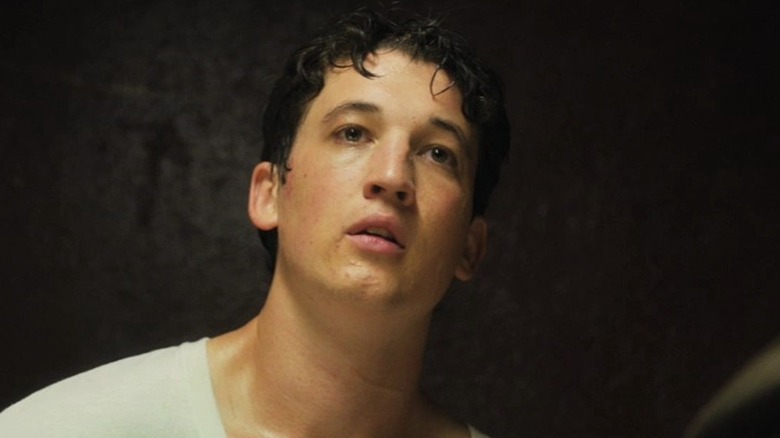 Sony Pictures Classics
Adapted from his short film of the title, Damien Chazelle's tense drama "Whiplash" fixates on the toxic dynamic between aspiring jazz drummer Andrew Neiman (Miles Teller) and his cruel teacher Terence Fletcher (Oscar winner J. K. Simmons) at the cutthroat Shaffer Conservatory in New York City.
Lydia's fascination with rising star Olga Metkina (Sophie Kauer) signals a regression into problematic patterns, but Fletcher invites his enthusiastic pupil Andrew to join his prestigious Shaffer Conservatory Studio Band to break him down. And not necessarily in a "break them down to build them back up" technique — "Whiplash" probes the fine line between Fletcher pushing Andrew to the brink to achieve an artistic breakthrough and outright abuse. Andrew's blind devotion to impressing Fletcher takes a toll on his mental health, leads to the demise of his relationship with his girlfriend Nicole (Melissa Benoist), and pushes him to the physical brink, bleeding as he practices his drumming. "Whiplash" and "Tár" both shed light on the darker, ruthless side of ambition, which leads Andrew and Lydia, respectively, to sacrifice their integrity to deliver on the promise of their talent.
If you or someone you know needs help with mental health, please contact the Crisis Text Line by texting HOME to 741741, call the National Alliance on Mental Illness helpline at 1-800-950-NAMI (6264), or visit the National Institute of Mental Health website.
Vox Lux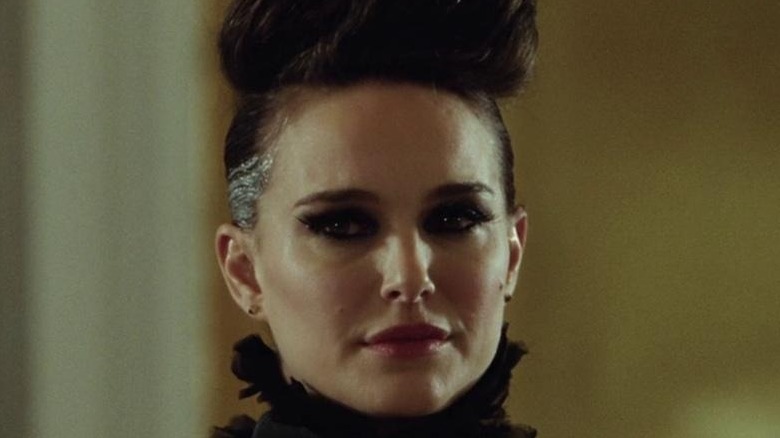 Neon
Lydia's immense fame in the world of international classical music has kept her reputation sparkling clean, despite her nefarious activities between performances. Todd Field never delves into Lydia's past to scrutinize the contributing factors that may have precipitated her downfall, instead meeting her at the height of her success. Writer/director Brady Corbet's musical drama "Vox Lux" also examines the life of a prolific musician, pop singer Celeste (Natalie Portman), but Corbet chooses to thoroughly explore the trauma that led to her stardom.
"Vox Lux" begins in 2000 with a harrowing scene depicting a school shooting where young Celeste (played by Raffey Cassidy) narrowly survives after trying to reason with the shooter (Logan Riley Brune). Celeste copes with her trauma by writing a song about her experience, which goes viral, helps her land a manager (Jude Law), and launches her music career. The second part of the film jumps 17 years later, finding ultra-successful, self-destructive Celeste battling nerves and substance abuse issues before the first night of her latest tour. "Vox Lux" divided critics and certainly is not for everyone, but for those who found themselves wanting more background on Lydia in "Tár," Corbet's film proudly wears Celeste's history on its sleeve.
In the Bedroom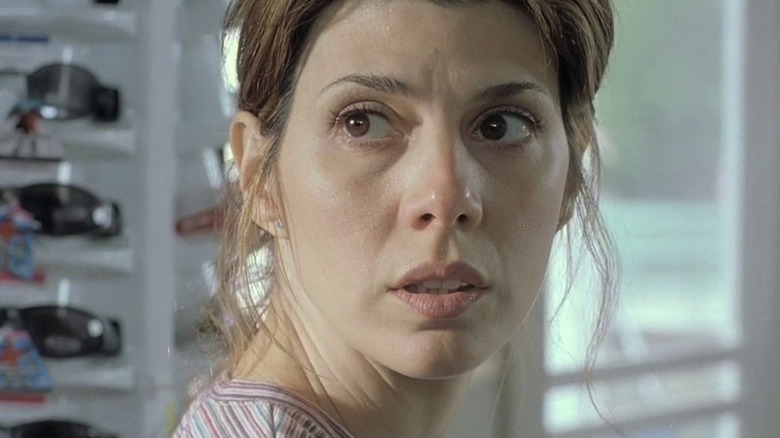 Miramax
Todd Field's directorial debut arrived in 2001 with "In The Bedroom," his devastating adaptation of Andre Dubus' short story "Killings." The indie crime drama is set in an idyllic seaside town in New England where middle-aged married couple Ruth Fowler (Oscar nominee Sissy Spacek) and Matt Fowler (Oscar nominee Tom Wilkinson) are hosting their son Frank (Nick Stahl) for the summer before he heads to architectural graduate school in the fall.
Ruth, and, to a lesser degree Matt, are concerned about Frank's budding relationship with local divorced single mother Natalie Strout (Oscar nominee Marisa Tomei) and her strained history with her ex-husband William Strout (William Mapother). After William and Frank get into an altercation in which Frank tries to defend Natalie, William shoots and kills Frank. "In the Bedroom" becomes a gut-wrenching meditation on how Ruth and Matt process their grief after losing their son and their desire for revenge. Although the domestic tragedy could not be more different in setting and story than "Tár," both films are unified by Field's directorial vision: a chilly, brutally honest look behind the curtain of human decency into the darker recesses of our behavior.
All About Eve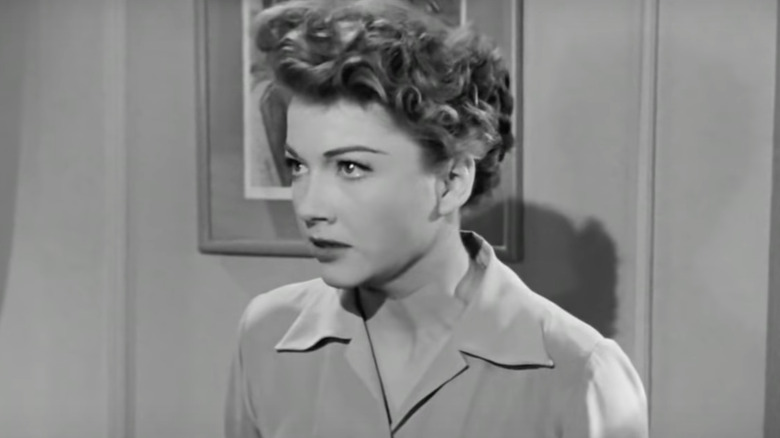 20th Century Studios
Writer-director Joseph L. Mankiewicz's classic "All About Eve," an adaptation of Mary Orr's Cosmopolitan short story, "The Wisdom of Eve," is one of the definitive cinematic texts on rivalry. The Oscar-winning drama finds legendary, successful Broadway actress Margo Channing (Oscar nominee Bette Davis) at a crossroads in her life as she turns 40 years old, wary of how her age will affect her career. When Margo is introduced to Eve Harrington (Oscar nominee Anne Baxter), a fervent fan who is eager to become an actress, she takes the young woman under her wing and both of their worlds are turned upside down. Eve slowly infiltrates Margo's social and professional spheres, leading to a clash of ego, power, and relevance as the two women vie to outshine each other on the stage and at Broadway community parties.
Like Lydia's assistant Francesca, Eve finds subtle ways to commit acts of sabotage against Margo that reverberate throughout her career and personal life. Both "Tár" and "All About Eve" are cautionary tales that prove that even people as successful and seemingly untouchable as Lydia and Margo underestimate those closest to them at their own peril.
Birdman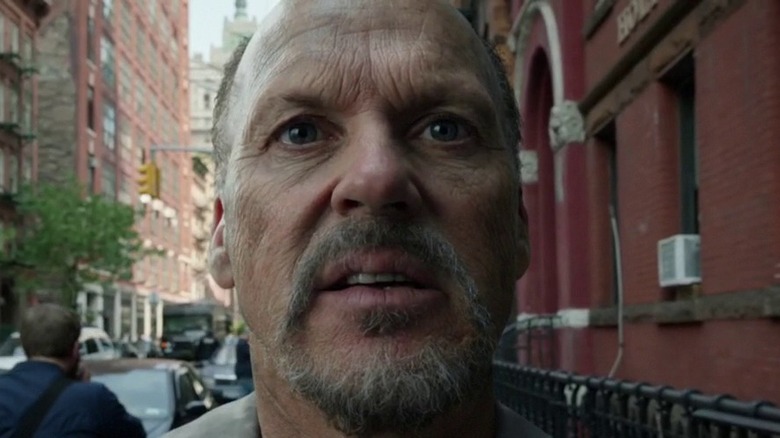 Searchlight Pictures
Alejandro González Iñárritu's Oscar-winning dark comedy "Birdman" is a satirical send-up of superhero franchise filmmaking, actorly egos, and artistic criticism. Actor Riggan Thomson (Oscar nominee Michael Keaton) made a name for himself playing the superhero "Birdman" in Hollywood blockbusters from the late 1980s and early 1990s, but his career has since stalled. He tries to revive it back to life with a shock of artistic integrity by bringing Raymond Carver's short story "What We Talk About When We Talk About Love" to Broadway, serving as writer, director, and star.
Although the film sporadically veers into meta pretension — its full title is "Birdman: The Unexpected Virtue of Ignorance," after all — Iñárritu gets a pass because he leaves no party unscathed. Like Lydia with "Symphony No. 5," Riggan's play means the world to him. In the lead-up to its opening night, Riggan navigates contentious rehearsals with difficult co-star Mike Shiner (Oscar nominee Edward Norton), and a redemption arc with his estranged daughter Sam (Oscar nominee Emma Stone) and ex-wife Sylvia (Amy Ryan), all while experiencing hallucinations of his Birdman character. "Birdman" arrives at a surreal ending that will leave you smiling, scratching your head, or somewhere in between. Love it or hate it, it is virtually impossible to say there is anything else like it.
Blue Jasmine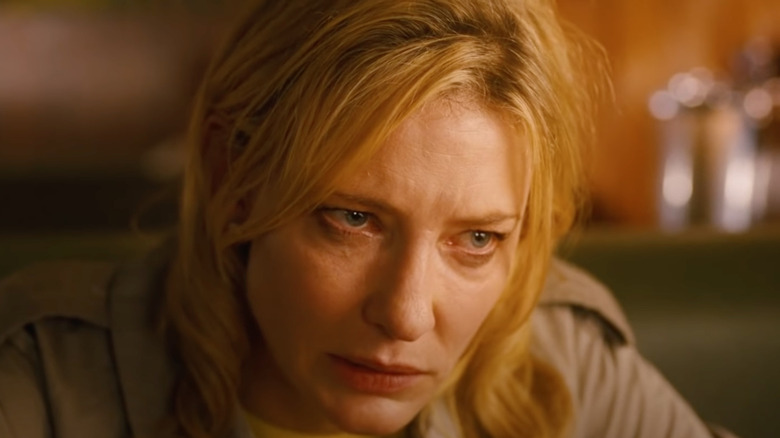 Sony Pictures Classics
For those in the market for another Cate Blanchett-led disgraceful downfall but with more comedic flair, check out her dramedy "Blue Jasmine." After collecting her first Oscar for her supporting turn as Katharine Hepburn in Martin Scorsese's "The Aviator," Blanchett won a lead Oscar for her brilliant performance as Jeanette "Jasmine" Francis in writer-director Woody Allen's sharp character study.
After Jasmine's elite financial advisor husband Hal Francis (Alec Baldwin) is arrested on charges of fraud, he dies by suicide in prison, casting Jasmine's privileged New York City lifestyle to the wind. Broke and down on her luck, Jasmine is forced into exile. She flies across the country to live with her bohemian sister (Oscar nominee Sally Hawkins) and rebuild her life from the ground up while struggling with her newfound destructive coping mechanisms of abusing alcohol and her anti-anxiety prescription. For her role as Jasmine, Blanchett channels the fish-out-of-water fragility of Blanche DuBois in "A Streetcar Named Desire," whom she played on Broadway prior to the film, with the mannered arrogance and wealth bragging of a Bravo Real Housewife.
If you or anyone you know is having suicidal thoughts, please call the National Suicide Prevention Lifeline by dialing 988 or by calling 1-800-273-TALK (8255)​.
If you or anyone you know is struggling with addiction issues, help is available. Visit the Substance Abuse and Mental Health Services Administration website or contact SAMHSA's National Helpline at 1-800-662-HELP (4357).

8 ½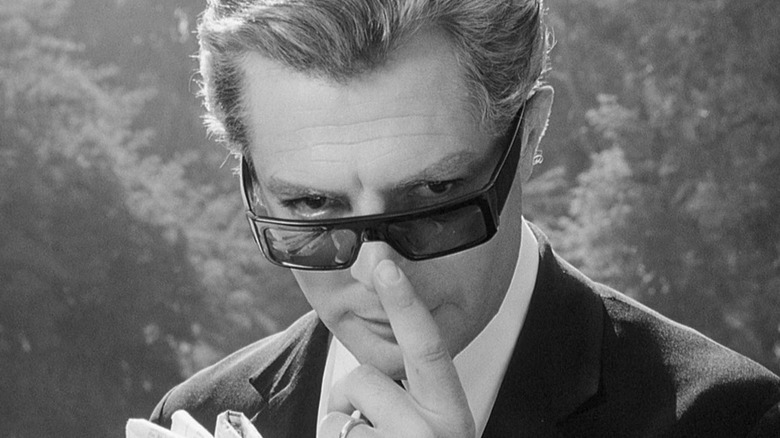 Columbia Pictures
In "Tár," Lydia is haunted by her dubious past with former student Krista Taylor (Sylvia Flote) and as suggestive allegations begin to arise it begins to interfere with her work, hindering her creative output. Like many directors before him and all those still yet to come, Todd Field is deeply indebted to Italian auteur Federico Fellini's groundbreaking and constantly imitated "8 ½."
The Oscar-winning, behind-the-scenes drama centers on an artist similarly distracted as Lydia, this time successful film director Guido Anselmi (Marcello Mastroianni) who is striving and struggling to inject his latest movie with honesty and truth. Production is well underway and the crew has grown fatigued by Guido, who has lost interest in the project. He is preoccupied with thoughts of his adolescence, relationship marriage to his distant wife Luisa Anselmi (Anouk Aimée), and mistress Carla (Sandra Milo).
With particular emphasis on the dreaded phase of an artist being blocked from inspiration, "8 ½" is a dreamy examination of the creative process that rings true and relevant nearly 60 years following its initial release.
The Perfection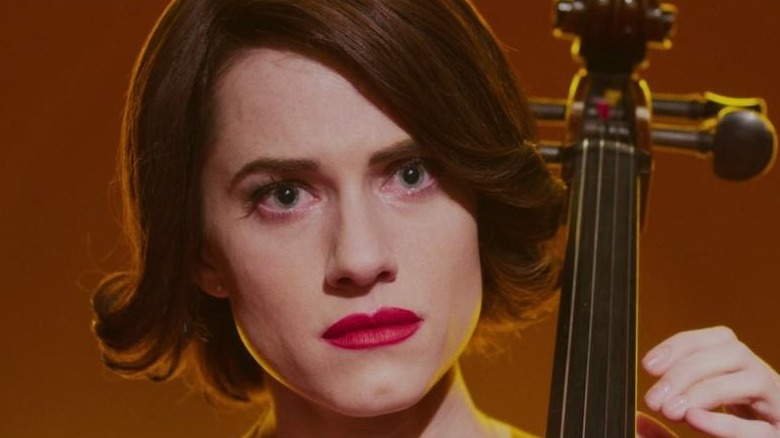 Netflix
If you are looking for another psychological drama set in the world of music that trades cerebral introspection for overt horror-driven thrills, try writer/director Richard Sheppard's "The Perfection." Sheppard was a frequent director on HBO's Emmy-winning iconic comedy series "Girls" and here he reunites with Allison Williams, who stars as Charlotte Willmore, a prominent cellist at the prestigious Boston music conservatory Bachoff.
Charlotte is forced to put her studies on hold when her mother falls ill. When her mother passes away, and she returns to Bachoff, Charlotte is shocked to find that Anton (Steven Weber), the head of the academy, has replaced her with Elizabeth "Lizzie" Wells (Logan Browning). After Lizzie and Charlotte share a debaucherous night of partying that ends in sex, Charlotte secretly drugs Lizzie, prompting her to experience vivid, horrifying hallucinations. Once Charlotte manipulates Lizzie into believing the only way to save her life is to sever her hand with a meat cleaver, the story tailspins into a twisted fantasia of music, power, and envy with an audacious ending that will leave you in shock. Fair warning: This film is not for the squeamish.