The Big Bang Theory's Stage Dedication Was Only The Fifth Of Its Kind In Warner Bros.' Century-Long History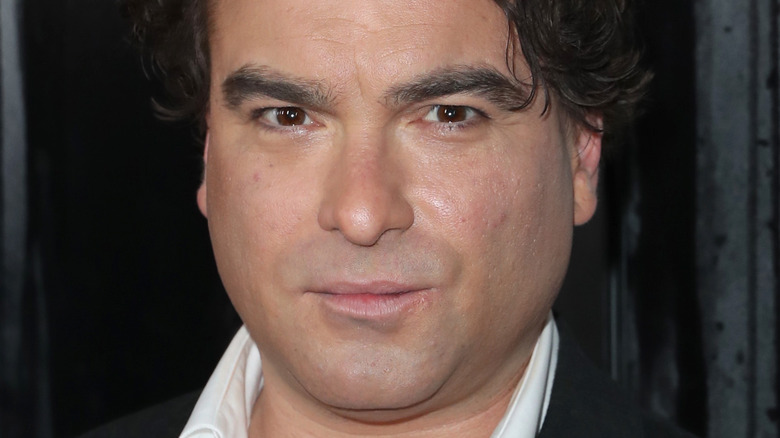 Jonathan Leibson/Getty Images
We may receive a commission on purchases made from links.
"The Big Bang Theory" is one of those television series that will forever be cemented in history. The show won 10 Primetime Emmy Awards throughout its airing on CBS and still maintains an overall 81% critic and 83% audience approval rating on Rotten Tomatoes. The series finale even landed over 25 million viewers alone (via Deadline). Needless to say, being part of this show was a defining moment for the main cast. Johnny Galecki, Jim Parsons, Kaley Cuoco, Simon Helberg, Kunal Nayyar, Melissa Rauch, and Mayim Bialik have all likely had plenty of opportunities open up for them because of how successful "The Big Bang Theory" has been and continues to be long after with spin-offs like "Young Sheldon."
It's no secret that the show's success also benefited the actors' pockets and Warner Bros. By the end of the series, the main cast was getting over $1 million per episode and taking a certain percentage of the series' overall profits (via Forbes). A lot of work and dedication went into making the show and catapulting its popularity.
Now, a new book about the ins and outs of the entire series has been released, and you may be surprised to know that Warner Bros. dedicated "The Big Bang Theory" stage. Not only that, but it was only the fifth stage ever to be dedicated in Warner Bros. studio history.
The Big Bang Theory has set itself alongside shows like Friends and ER
A new book by Jessica Radloff, "The Big Bang Theory: The Definitive, Inside Story of the Epic Hit," covers everything surrounding the making of "The Big Bang Theory" and stories that have never been heard before. During the book's 15th chapter on page 259, Radloff even explained that Warner Bros. dedicated Stage 25 to be known as "The Big Bang Theory" stage. The stage held the famous apartment of Sheldon (Jim Parsons) and Leonard (Johnny Galecki). However, the exciting part is that Stage 25 became one of only five other stages dedicated to Warner Bros.'s century-long studio history. It has now placed itself amongst the likes of "Friends" (Stage 24), "ER" (Stage 11), "Ellen" (Stage 1), and "Two and a Half Men" (Stage 26).
Not only that but Stage 25 had previously been a filming location for some iconic projects since it was initially built in 1935. "Batman Returns," "The Adventures of Robin Hood," "Bonnie and Clyde," and even "Casablanca" had portions shot on Stage 25. That's quite the storied company for "The Big Bang Theory" to join. It is curious if Stage 25 might ever see the main cast from the show ever again, as "Friends" just had its reunion special not too long ago.