Andy Serkis Is Turning The The Wicker Man Into A TV Series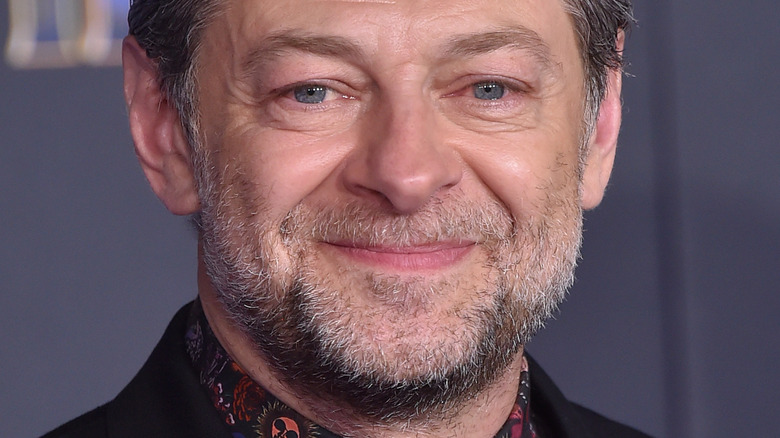 DFree/Shutterstock
As filmmakers look for new stories to tell, it's not uncommon for the powers that be in Hollywood to pull inspiration from movies that have already been released. Some stories, like "A Star Is Born," have been reinvented several times, a tactic that allows Hollywood to target a modern audience. Remakes are par for the course these days, and even though there are some reboots no one asked for, there are plenty of successful revivals out there. As reported by Deadline, horror fans can look forward to a forthcoming television remake of "The Wicker Man." 
From the minds of Andy Serkis ("The Lord of the Rings" trilogy, "Avengers: Age of Ultron," "Black Panther") and Jonathan Cavendish, the same source reports that this will mark the story's third incarnation. Based on the novel "Ritual" by David Pinner, the original 1973 film was followed by a Nicholas Cage-led revival in 2006 (via CCCB). If you love "Midsommer," then you'll definitely want to check out these movies. Both films follow a policeman who arrives on a mysterious island to search for a missing girl, only to be confronted with the community's bizarre religious rituals. However, specific details are unique to each iteration. Let's look at the different elements of each film and how they might contribute to the plot of the television series.
This is the first time The Wicker Man will be adapted for television
The original film and the 2006 adaptation aren't entirely identical, which might be considered a strength in expanding the story into a series. The 1973 version takes place off the coast of Scotland, while the 2006 remake is set on an island off of Washington state. The original stars Edward Woodward as Police Sergeant Neil Howie, a dedicated Christian who finds his faith tested as he investigates the disappearance of a girl named Rowan. The island's inhabitants, who practice paganism, are led by the enigmatic Lord Summerisle (Christopher Lee). 
Specific details were changed to set the Nicholas Cage version apart from its predecessor, which stars the actor as a police officer named Edward Malus. Malus is searching similarly for a girl named Rowan, though the character has a more personal connection to the case in the remake than in the 1973 film. After arriving on a remote island, Malus is surprised to find a community of pagans who look to Sister Summersisle (Ellen Burstyn) for guidance. 
Although these differences may seem minor, the subtle changes indicate that the television adaption will likely tweak the story in various ways. Both films explore topics like sacrifice, custom, and belief, themes that will be further explored in "The Wicker Man" series (via Deadline). With Andy Serkis' formidable reputation regarding motion capture technology, the latest version of this tale could go in many directions.