House Of The Dragon's Paddy Considine Provides Deeper Insight Into His Portrayal Of Viserys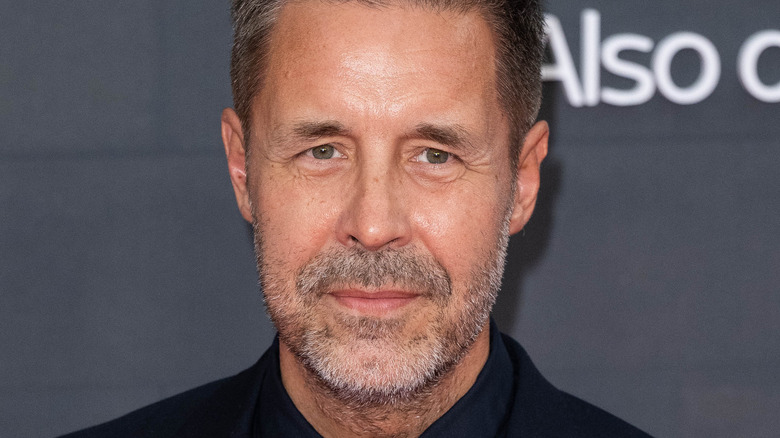 Jeff Spicer/Getty Images
"House of the Dragon" has introduced plenty of important characters over the course of its first 8 episodes, but few have been more noteworthy or impactful than King Viserys Targaryen (Paddy Considine). Like many of the show's characters, Viserys is a complex, imperfect individual, one who was not only put on the Iron Throne ahead of a family member who had a stronger claim to it, but who also greenlit a procedure that resulted in the death of his first wife, Aemma (Sian Brooke). Additionally, in case those aspects of Viserys' rule weren't already divisive enough, he also went on to marry his daughter's best friend without consulting her about it.
Despite all of Viserys' many miscalculations and bad decisions, though, he's still emerged as a bit of a fan-favorite character among "House of the Dragon" fans. That's largely due to the quality of Paddy Considine's performance as Viserys, which takes center stage in "House of the Dragon" Episode 8. Unfortunately, that episode, titled "The Lord of the Tides," also ends with Viserys' tragic death.
Now, in the aftermath of his character's inevitable exit from the show, Considine has decided to offer some interesting new insight into his performance as Viserys and, specifically, the secrets that informed his scene-stealing work in "House of the Dragon."
Paddy Considine thinks Viserys' arc is secretly 'a love story'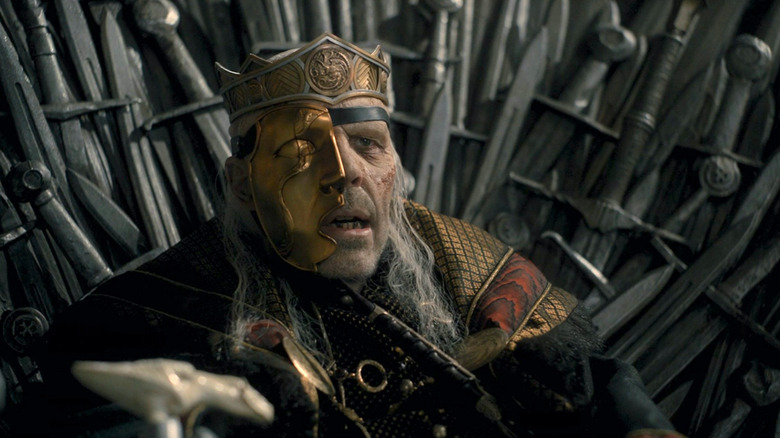 HBO
In a recent Instagram post, Paddy Considine took a moment to look back on his experience playing Viserys Targaryen in "House of the Dragon." After briefly thanking the fans who have taken the time to praise his performance in the HBO series, Considine wrote, "It was an incredible adventure where I made lots of new friends that will be with me for the rest of my life." The actor then went on to thank his "House of the Dragon" co-star, Sian Brooke, who played Viserys' first wife, Aemma.
"I want to give massive love and respect to [Brooke] who came in for only a few days, but changed the course of my character with her brilliant performance and commitment to the work. The impact stayed with me until my final improvised words," Considine noted. 
The "House of the Dragon" star further revealed that he believes his version of Viserys begins his slow march toward death the moment that Brooke's Aemma dies. Considine even wrote that he believes Viserys chooses not to search for a cure for the sickness that ultimately kills him as a form of self-inflicted punishment for the involuntary pain that he put his first wife through just before she died. "It was a love story," Considine observed. "That's the secret I carried with me." As a final note, the actor also added, "Viserys was a gift. I am so honoured he found me." 
Of course, based on the acclaim Considine has received in recent weeks, it seems safe to say that he's not the only one who's happy that he landed his pivotal "House of the Dragon" role. Even in a TV show that is practically overflowing with memorable characters, Considine's turn as Viserys still managed to stand out, and that's a testament to the quality of his performance.