Here's Why Hunter X Hunter's Christina Vee Credits Sailor Moon For Her Career Change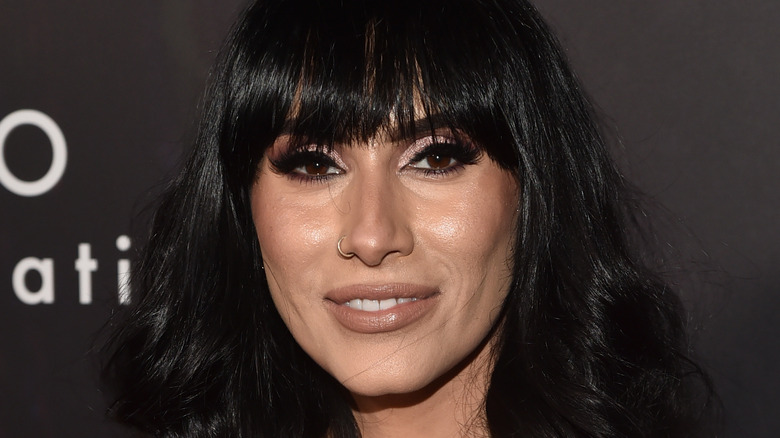 Alberto E. Rodriguez/Getty Images
Few voice actors can offer up the kind of workload that Cristina Vee has managed to carry on throughout her career. Though the performer is only 35 years old, she has a staggering filmography of over 400 credits (and counting). From anime to video games to cartoons and even music, it would seem that there's almost nothing that the multi-talented actor can't do.
If you're not familiar with Vee (whose real name is Cristina Valenzuela), you've almost certainly heard her voice before, even if you didn't realize it. For instance, she provides the English voice of Marinette in "Miraculous: Tales of Lady Bug and Cat Noir," portrayed Rei in "Kill la Kill," and played Miki in "Devilman Crybaby," just to name a few. While Vee might be best known for her role dubbing the character Killua Zoldyck on "Hunter x Hunter," the incredibly prolific voice actor credits a revelation she had while watching "Sailor Moon" for planting the earliest seeds of her career.
Cristina Vee had a childhood realization about Sailor Moon
Toei Animation
Cristina Vee sat down with IGN to talk about yet another role of hers in the popular MOBA video game "League of Legends," and she shared the story of how she first found herself considering voice-acting as a career option while watching "Sailor Moon." "One day, when I was watching Sailor Moon, I realized that Sailor Moon isn't a real person and that someone was voicing her," Vee explained. "And that's when I really started to change and migrate towards voice acting."
Since most children are born with television and movies simply being a part of their lives from an early age, it's easy to see what Vee is getting at here. After all, most of us had moments like this in our own childhood where we realized that there were whole teams of creative people behind all of the shows we spent countless hours watching on our TVs.
"I can't imagine myself doing anything else," Vee went on. "It's just something that I love so much, and I've hit a lot of speed bumps, of course, but I've found that having this kind of tunnel vision of what I want to do and really devoting myself to it, it's opened up doors," she concluded. Though Vee also mentioned that she had originally hoped to be an animator, her pivot to voice acting seems to have been the absolute right call, as her incredibly lucrative career can no doubt show.