Why Sabrina From Blue Bloods Looks So Familiar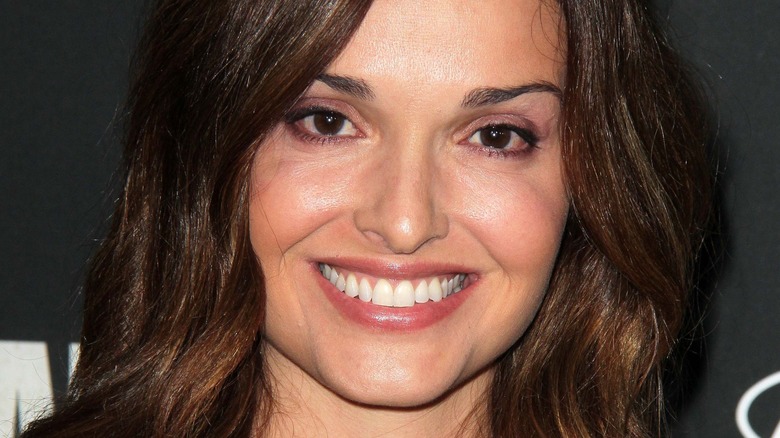 s_bukley/Shutterstock
As it inches closer to the 300-episode mark, CBS's long-running crime drama "Blue Bloods" has arguably become as much a mainstay in the primetime landscape as the "Law & Order" and "One Chicago" franchises. So too have the series' frontline cast members, including Tom Selleck, Donnie Wahlberg, and Bridget Moynihan. While longtime fans continue to delight in watching that crew chow down and chat during Reagan family dinners, it's easy to forget the series has surrounded them with no particular shortage of impressive co-stars and short-timers during its lengthy network run.
In fact, quite a few of those "Blue Bloods" supporting players were well-established stars prior to their appearances on the show (per TV Insider). Others, however, merely stopped by for a one-off gig en route to stardom elsewhere. The latter list includes an actor who turned up on "Blue Bloods" during a Season 1 episode as Sabrina Glick, a New York socialite and club owner, caught up in a murder investigation when a doorman is killed outside of one of her hotspots. 
That actor's name is Gloria Votsis. Here's where you've seen her before. 
Gloria Votsis played a crafty crook in White Collar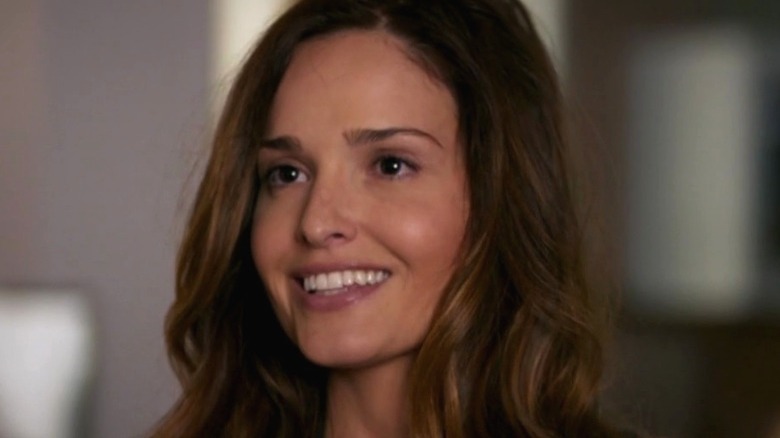 USA Network
When Gloria Votsis booked her "Blue Bloods" gig in 2010, she was very much a star on the rise in showbiz circles. She had, after all, already made brief appearances in TV series like "Sex and the City" and "NCIS." She'd also scored roles in indie flicks like "The Education of Charlie Banks" and "Killer Movie." Though that one-off "Blue Bloods" appearance was a bit of a profile raiser, later that year, Votsis followed it with what's likely her biggest role to date.
That said role came in Season 1 of USA's beloved caper dramedy "White Collar," and found Votsis portraying Alex Hunter, a crafty crook, and the former lover (and sometimes partner) of master thief-turned-FBI ally Neal Caffrey (Matt Bomer). "White Collar" fans no doubt recall that Votsis made the most of Alex's first appearance on the series and that the actor had incredible chemistry with Bomer and the entire cast of the show. As such, she became a regular presence during Season 1, eventually helping Neal get his hands on that elusive music box.
Given how well the character played in the "White Collar" verse, it was hardly surprising Alex continued to pop into Neal's orbit over the next couple of seasons. Sadly, Alex did not return after her lone Season 4 appearance.
Criminal Minds found Votsis helping the BAU team catch a killer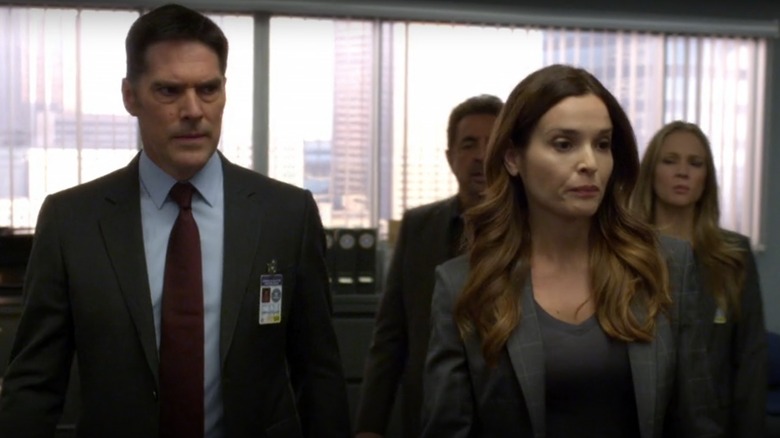 CBS
Though Gloria Votsis has kept busy since her "White Collar" days ended, many of her roles since have been of the one-off sort. They have, however, come on some of network television's more notable programs, including "CSI: Miami," "Person of Interest," "Revenge," and most recently "9-1-1." In 2015, she even landed a small but important role on CBS' hit procedural drama "Criminal Minds."
If you're struggling to place Votsis on that show, she appeared in the eighth episode of Season 11 as FBI Agent Debbie Webster. Based in the Phoenix, Arizona field office, Agent Webster was on hand to assist the BAU team when they came to town to hunt down a particularly sadistic unsub named William Taylor, who got his kicks by depriving his victims of sleep before killing them. Aptly titled "Awake," the episode boasts ample amounts of "Criminal Mind" narrative staples (i.e. abductions, torture, grisly murders, head-spinning twists, and a slightly open-ended finale) and ultimately delivers yet another bittersweet win for the BAU team.
It also features a terrific performance from Votsis, who does the "walking and talking" intro to the BAU gang as well as anyone who's ever appeared on the show. Unfortunately, her character basically gets sidelined once the elite criminal profiling team is in town because that's just how the BAU rolls. Limited screen time aside, Votsis somehow still makes a fully formed character of Agent Webster, which is no small feat in and of itself.