Chainsaw Man Fans Were Absolutely Shook Over The Chainsaw Revving Scene In Episode 1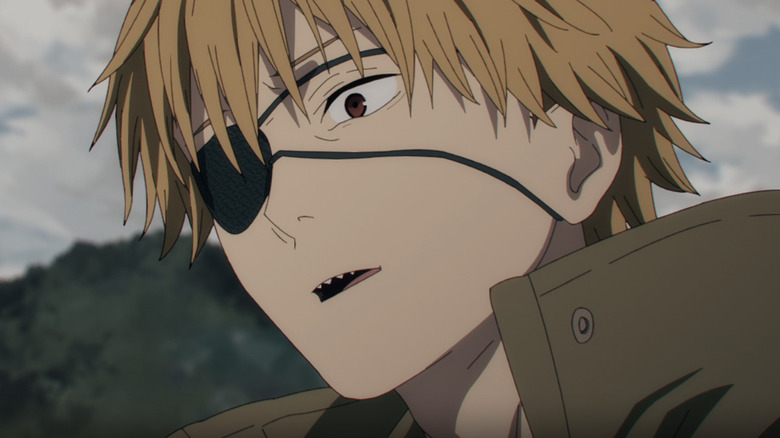 MAPPA/Crunchyroll
The first episode of the anime adaptation of popular Japanese manga series "Chainsaw Man" premiered to audiences worldwide on October 11. As promised in an early "Chainsaw Man" teaser, the show's pilot is full of bloody violence, courtesy of its setting in which superpowered humans fight with and against gruesome demons.
"Chainsaw Man" Episode 1 introduces viewers to protagonist Denji (voiced by Kikunosuke Toya) and his pet dog demon Pochita (Shiori Izawa). Denji is in the process of paying off a large debt his late father owes to a yakuza family, and wields Pochita like a chainsaw to kill demons for cash. As fans of the manga are well aware, a key event partway through the episode means that Denji ends up gaining the power to transform into a monstrous humanoid with a chainsaw for a head and chainsaw blades embedded in his arms.
Prior to the first episode's premiere, some fans were worried about the "Chainsaw Man" anime's trajectory, unsure of whether or not a popular character will show up in Season 1. While this particular worry has yet to be addressed, viewers' responses were overwhelmingly positive to the way Episode 1 brings to life Denji's chainsaw blades with sound.
The chainsaw noises in Chainsaw Man Episode 1 make a big difference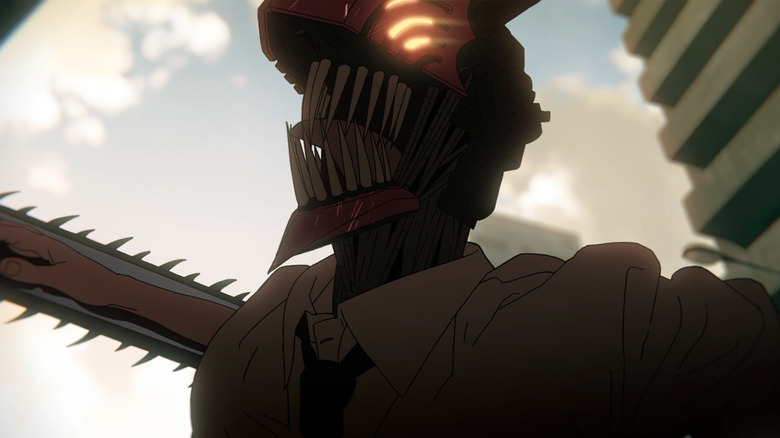 MAPPA/Crunchyroll
In a Reddit thread dedicated to discussing "Chainsaw Man" Episode 1, user YeezusJeezus117 commented, "The chainsaw revving is absolutely metal as f***," and received more than 650 upvotes.
Numerous users then replied to this comment with glowing praise for the chainsaw sounds following Denji's transformation and throughout his subsequent fight in "Chainsaw Man" Episode 1. For instance, user yutingxiang characterized the audio-visual depiction of Denji's chainsaws as one of the anime's biggest advantages over its manga source material. User badpiggy490 similarly wrote, "The sound design was absolutely phenomenal lol. Was hoping the sound of his Chainsaws would be cool and they were beyond cool lol."
Meanwhile on Twitter, user @datcravat posted, "I didn't realise how f*****g cool it'd feel with the audible sound of the chainsaws" and received more than 1,300 likes. A Tweet accompanying a clip user @KayeeChee shared of the scene in which Denji first wields his chainsaws likewise singles out its sound effects, in all caps, as a highlight.
So, while overarching story elements like its plot and key characters were set in stone prior to production kicking off on the "Chainsaw Man" anime, its chainsaw sound effects in particular — which viewers will be hearing plenty more as the series progresses — remain perhaps one of the premiere advantages of this new animated adaptation over its comic book predecessor.