What Is Chainsaw Man's Opening Theme Song?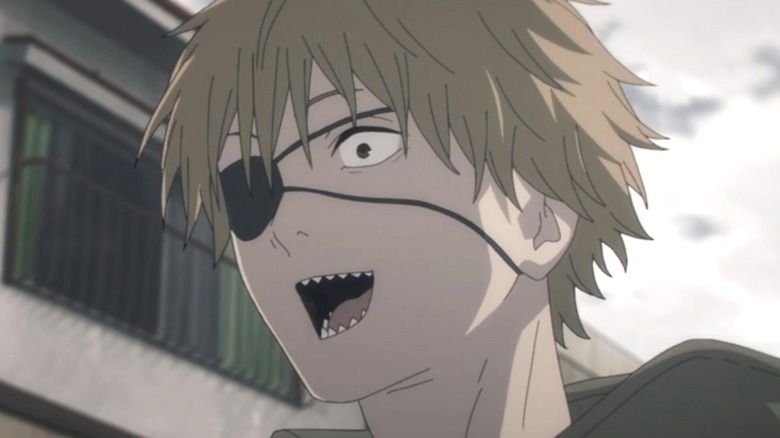 TXN (TV Tokyo)
Devils, chainsaws, and the Yakuza — who said high school was easy? So is the day-to-day life of Denji, the titular character in the new anime release "Chainsaw Man." Based on the popular manga of the same name, the series has been one of the most anticipated new releases and it's not hard to see why. Armed with an adorable dog Pochita and his weapon of choice, Denji sets on a course to rid an alternate 1997 of Devils. Full of blood, guts, and mayhem, "Chainsaw Man" boasts to be the next great anime on your list to watch.
And a great anime is nothing without a killer soundtrack. Music in many ways walks hand in hand with anime. Countless series employ a rocking soundtrack contrasted with their opening titles and "Chainsaw Man" is no different. Already slated to feature a myriad of ending theme songs, some may be wondering what to expect from the opening titles. Now viewers who have already experienced the delight of the new anime's credit sequence will know exactly what they're listening to.
Kick Back will get you in the mood for devastation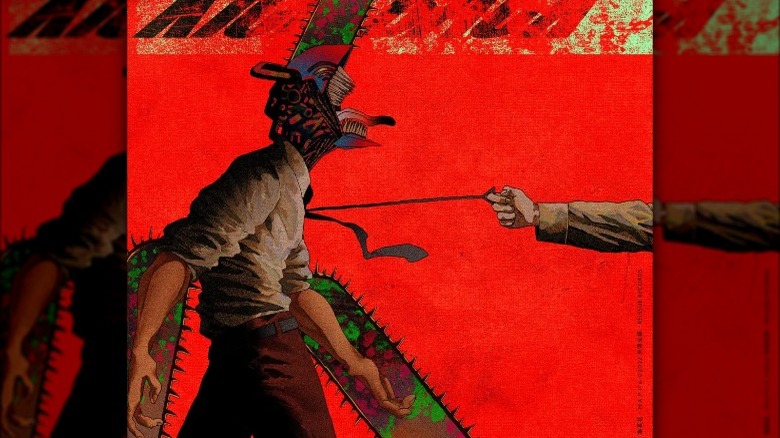 Milan Records
Upon the first opening bars of the "Chainsaw Man" theme song, you know that you're in for a wild ride. Classic anime such as "Neon Genesis Evangelion" and "Cowboy Bebop" are known for setting the mood for their respective shows. "Chainsaw Man" has put a spin of its own on the genre with the title song entitled "Kick Back." According to Auralcrave, the track was written specifically for the series by Kenshi Yonezu who is just as passionate about the series as any fan.
"I wrote 'KICK BACK' for the anime adaptation of 'Chainsaw Man,'" Yonezu said in a statement (via Anime Trending). "This is such an honor, as I love the original manga series. Finding the right sounds for this immensely powerful series was challenging, but I created this song by patiently building it up, one piece at a time."
Despite its graphic subject material, the song itself is steeped in uplifting lyrics about love and happiness which was translated on Genius. Fans can now listen to the song any time they want, as it's now uploaded on YouTube, iTunes, and Spotify. The premiere of "Chainsaw Man" has only increased fervor for the production and now viewers can whet their appetite for the show and the song on platforms Crunchyroll as well as Hulu.