The Challenge: Ride Or Dies Will Likely Mark An Impressive New Record For Johnny Bananas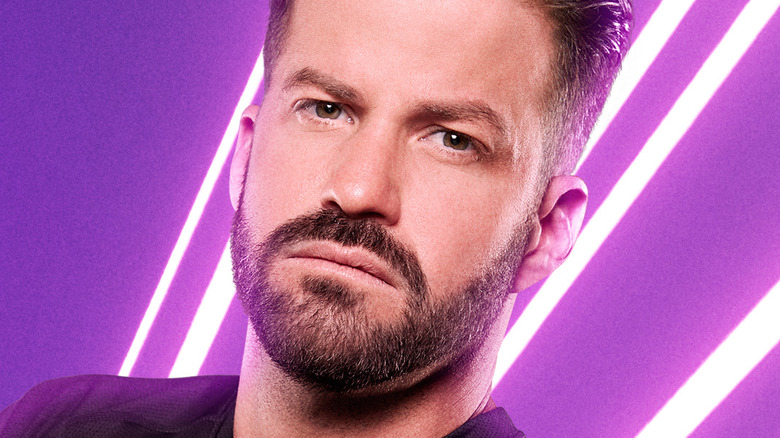 MTV
Johnny "Bananas" Devenanzio is a "Challenge" beast for many reasons. He's the winningest player, with seven championships under his belt going into "The Challenge: Ride or Dies." He's competed in the most seasons, with 21 "Challenge" appearances, and shows no sign of stopping. Another record he holds, which isn't one to be super proud of, is the competitor with the most elimination losses at 13. But that's just part of the territory when you're a constant presence on the series and a significant threat. 
As long as he's competing, Bananas will continue to acquire new records. "The Challenge: Ride or Dies" will see him likely gain another, and he'll be dethroning fellow MTV legend Chris "CT' Taumburello. It's always been a back-and-forth between these two (and we'll throw Wes Bergmann in there, so he doesn't get mad) on who fans think is the all-time goat of "The Challenge." You can break it down into who holds how many records and for what, but most viewers have their personal favorite, and neither is a wrong answer. But Bananas is set to topple CT in "Ride or Dies" over a stat that has nothing to do with competition.
Ride or Dies will likely see Bananas get the most Challenge episode appearance record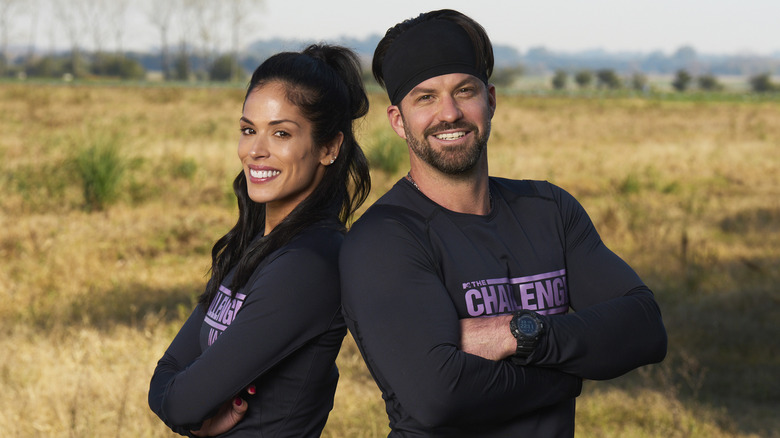 MTV
"The Challenge: Ride or Dies" will see Johnny Bananas become the cast member with the most episode appearances on the reality series ever — probably. This strictly applies to the OG "Challenge" and not its spinoffs. Episode 1 of "Ride or Dies" ("Don't Cry For Me Argentina") will mark the 240th episode of "The Challenge" for Bananas, putting him just one shy of CT's 241-episode record (per IMDb). Now, we can't be sure how long Bananas and Nany Gonzalez will last on "Ride or Dies," but based on the super trailer, it looks like they're around for multiple episodes, which will have him pass CT's record. Bananas also confirmed to Entertainment Weekly that he's in Episode 2, which will at least tie him with CT should he not make it past that.
If you throw "Challenge" spinoffs into the mix, that adds 25 episodes to CT's overall record and 10 to Bananas (both appeared on "Champs vs. Stars"). Without "Ride or Dies," this would put CT at 266 appearances and Bananas at 249. Depending on how many episodes "Ride or Dies" has and how long Bananas lasts, he could beat CT for overall "Challenge" appearances, but that's a big if at this point. It should be noted that IMDb records episodes as any appearance that falls under the "Challenge" umbrella, so these numbers include things like reunions and certain specials. 
Of course, none of this really matters, as host T.J. Lavin is the true "Challenge" goat with 387 episode appearances just before "Ride or Dies."