James Cameron Opens Up About High Expectations For The Avatar Sequels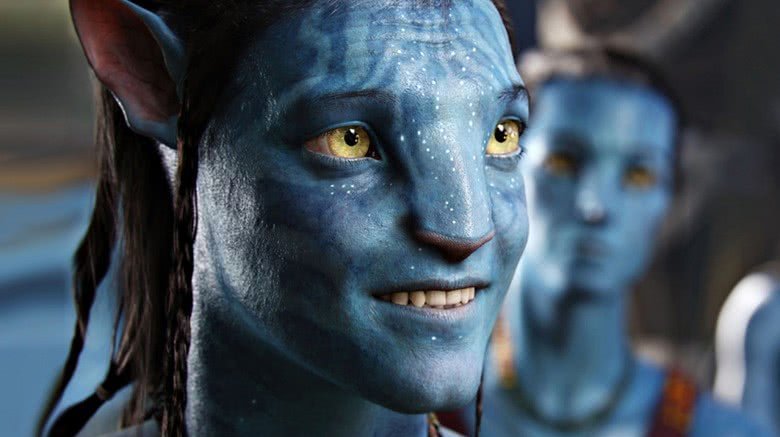 Following up the highest-grossing movie in history is no easy feat, and no one knows that more than the guy who made the highest-grossing film in the first place. 
Speaking at the Television Critics Association press tour (via IGN), Avatar director James Cameron got candid about the pressure he feels in making the franchise's four upcoming sequels. He stated that he's completely aware he needs the first follow-up, December 2020's Avatar 2, to perform well and meet fans' expectations if the three others stand a chance at success. To achieve that, the creative explained that the sequels' story will be captivating and compelling–even more so than the first film's–to draw everyone in and keep them engaged and invested. 
"It doesn't matter how much you dress it up with great production design and great visual effects. If the story is not working, if you don't connect to the characters, it's just simply not going to work," Cameron noted. "I think that the lesson for me from the first film that I've applied to the new films is that the more fantastic the imagery, the more otherworldly and the more you are pushing out to the edge of what's possible in terms of bringing imaginative imagery to the screen, the more it has to be grounded in relationship and in truth and in heart. And so I'm hopefully doing that in spades with the new films."
In terms of story, Cameron once mentioned that a huge inspiration for the sequel pics is Peter Jackson's Lord of the Rings trilogy, since it will be a "a greater narrative broken up into four complete stories." He said of Jackson's work sparking his creative drive, "I said, 'It's your fault I'm doing this, motherf***er!' It's one big story. But I would say a little bit different from The Lord of the Rings, which you knew was a trilogy and that allowed you to accept a sort of truncated ending for movies one and two and then a fulfillment."
Cameron went on to state that he "can't afford for it not to work," because of the massive budget involved in the long-awaited sequels–reported to be $1 billion total for an average of $250 million a pop. "Of course, you always have to give yourself permission as an artist to fail no matter what the stakes are," he said. "You've got to try stuff. The least safe thing you can do is try to be safe."
The cast of the forthcoming collection of sequels, which features a handful of fresh faces joining the familiar Avatar crew, have inspired confidence in Cameron, something great to have when handling such a major creative undertaking. "I've got an incredible cast," he said. "I'm always very cognizant of the casting. I've worked very hard to cast this, to find some new, young actors coming up that have incredible heart and that are just amazing." 
Cameron's comments here seem to align with his past remarks regarding how the sequels will compare to the original, as he previously explained that the "interesting conceit of the Avatar sequels is it's pretty much the same characters" who have been tossed into exciting new environments and situations as they attempt to escape or outsmart the nefarious villain Colonel Quaritch (Stephen Lang) throughout the four movies. 
"There are new characters and a lot of new settings and creatures, so I'm taking characters you know and putting them in unfamiliar places and moving them on this greater journey. But it's not a whole bunch of new characters every time. There's not a new villain every time, which is interesting. Same guy. Same motherf***er through all four movies," said Cameron. "He is so good and he just gets better. I know Stephen Lang is gonna knock this out of the park."
Avatar 2 is due out on December 18, 2020, with the additional three sequels slated for release on December 17, 2021, December 20, 2024, and December 19, 2025.