Lance Barber Is Actually The Same Age As His Young Sheldon Character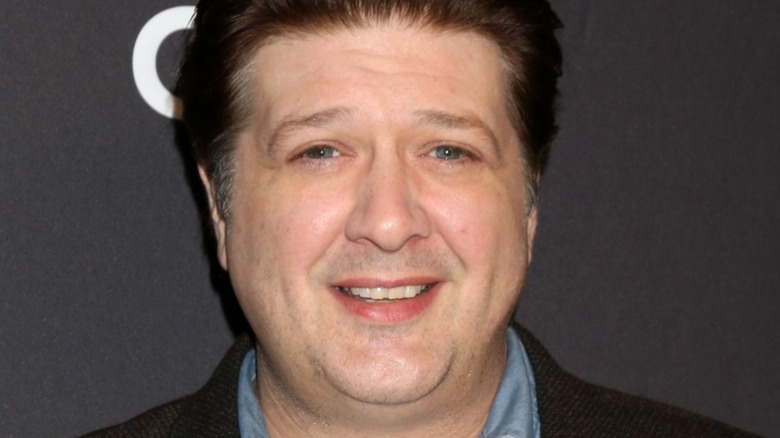 Kathy Hutchins/Shutterstock
Fans formally meet George Cooper Sr. (Lance Barber), the patriarch of Sheldon Cooper's (Iain Armitage) fun and slightly dysfunctional family, in "Young Sheldon," and so far, he has proven to be vastly different than how he's described by the older Sheldon (Jim Parsons) in "The Big Bang Theory," of which "Young Sheldon" is a spin-off. George is a man typical of his age, enjoying coaching football, watching football on TV, and trying to connect with his three children. He worries about money, his relationship with his wife, his children's well-being, and other things that plague men of his age. Through it all, he's a loving, supportive father, even when he doesn't always understand his kids.
Barber couldn't be more fitting for the role. The actor was born on June 29, 1973, making him 49 years old (via Articlebio). His character on "Young Sheldon," George, was born on June 10, 1944. And since Sheldon, who was born on February 26, 1980, is currently 12 on the show, that makes George either 47 or 48 years old. Plus, with a wife and two kids of his own, Barber is familiar with both the antics of fatherhood and being a husband. It's no wonder Lance Barber is so good at portraying the character.
George's foggy future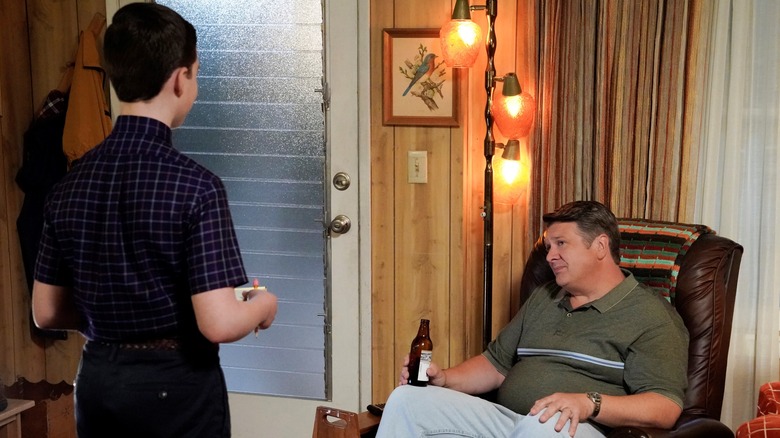 Robert Voets/CBS
In "The Big Bang Theory," Sheldon reveals that his father passed away when he was 14 due to weight issues. It's a mystery as to how exactly George dies, but fans can at least be comforted by the fact that he will be around for two more years. Since "Young Sheldon" has crafted a kinder version of the Cooper patriarch than the alcoholic, unsupportive father described in "The Big Bang Theory," fans are bound to be heartbroken and upset when considering the ill fate of this improved George.
Despite some of George's misgivings, such as the infidelity that's discussed in "The Big Bang Theory" and his suspicious interactions with Brenda Sparks (Melissa Peterman), many will be sad to see him go, Lance Barber included. The actor told the Indian Express, "I know that George Cooper Sr. is somebody that has an expiration date and history in the show. But I think we have a lot of stories to tell before we get to that point. And if we get to that point, it will be a wonderful ride getting there." Fans and Barber can only hope to soak in a few more laughs and heartfelt moments as they watch the last couple of years Sheldon has with his father.