Why Cam's Fizbo Alter Ego In Modern Family Actually Makes So Much Sense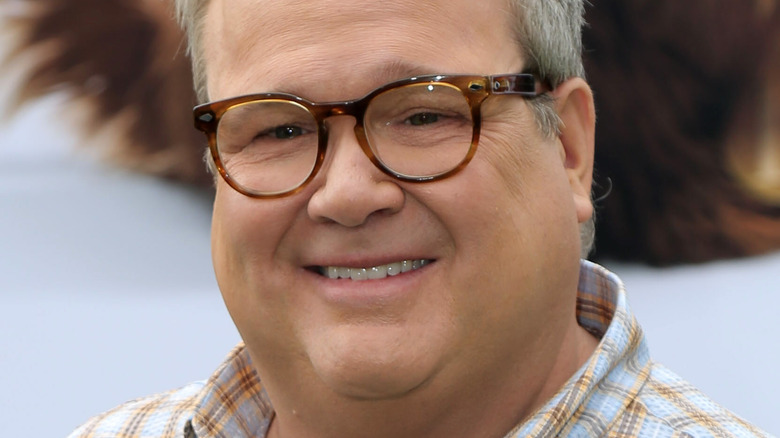 Kathy Hutchins/Shutterstock
It's hard to imagine a show like "Modern Family" being made today. An ensemble sitcom in which four of the ten people were kids, and for added measure, throw in a dog. But the show resonated with viewers, earning six Emmy Awards the first season, and creators Steven Levitan and Christopher Lloyd an Emmy Award for outstanding writing for a comedy series for the pilot episode. "In the 1990s and early 2000s, there was a lot of cynicism in comedy, especially in network sitcoms, where you had a lot of people trying to out-snark each other," executive producer Danny Zuker told The Hollywood Reporter. "I think the time was right for a show like this to come in and be the antidote to that snarkiness."
Eric Stonestreet's portrayal of the lovable and emotional character Cameron Tucker quickly became a fan favorite. He was the perfect balance to Jesse Tyler Ferguson's Mitchell Pritchett, Cam's tightly wound and slightly repressed husband. In Season 1, Episode 9 (one of the best episodes of "Modern Family"), we're introduced to Cameron's clown character, Fizbo, who would become a recurring character on the show. While clowns don't appeal to everyone — as shown by Phil, who's revealed to be afraid of them — there's a reason it made sense for the writers to introduce Fizbo as Cam's alter ego.
Stonestreet wanted to be a clown growing up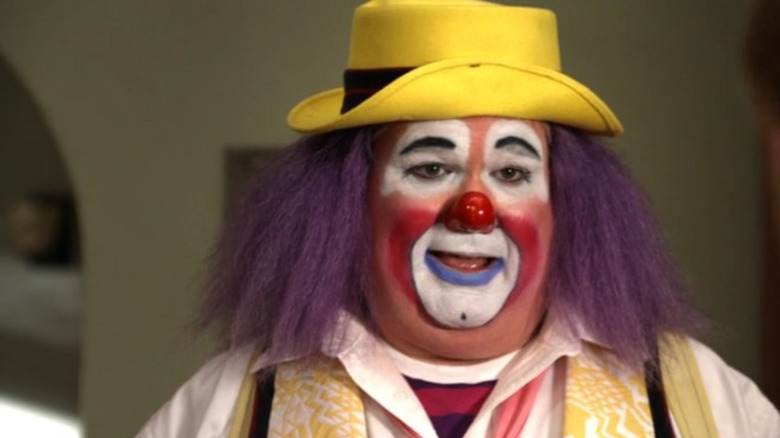 ABC
"From as far back as I can remember, all I ever wanted was to be a clown in the circus," Eric Stonestreet wrote on Twitter. "My dad named me Fizbo, my grandma made all my clown suits, and my parents allowed me to be the kid that raised pigs, played drums, took karate, [played] football, AND put makeup and wigs on from time to time. All of that led me to the moment in 2009 when two writers, Brad Walsh and Paul Corrigan, wrote a draft of 'Modern Family' called 'Fizbo' and you were introduced to Fizbo, the a**kicking clown that will twist you like a balloon animal." 
Growing up, Eric even had Fizbo license plates to advertise his clown services (via Today). He auditioned for the Ringling Bros. Circus twice before deciding to try acting instead. He would co-star in several TV series and numerous other projects before getting the role of Cameron in "Modern Family."
After "Modern Family" ended, Stonestreet made an engagement announcement and has had roles in "Madagascar: A Little Wild" and "13 Graves." But mostly, he seems interested in encouraging kindness, posting on Instagram for his birthday that he'd "like each of you [to] make each other feel a little famous and more special than you already are by saying something nice to each other."