Where You've Seen The Cast Of The Winchesters Before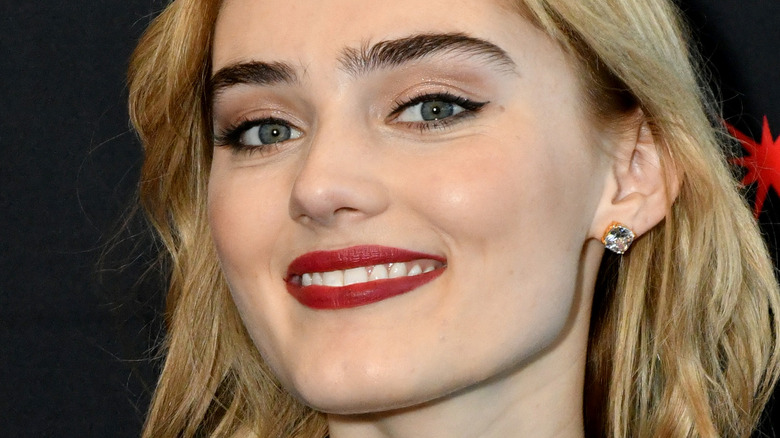 Craig Barritt/Getty Images
Created by Eric Kripke and starring Jensen Ackles and Jared Padalecki, "Supernatural" thrilled fans for 15 seasons. It was one of the best fantasy-horror shows on TV for more than a decade. The ending of "Supernatural" in November 2020 left fans begging for more, and now their wishes are finally being granted.
"The Winchesters" will explore some things fans don't know about "Supernatural," including the epic love story of Sam and Dean's parents. Meg Donnelly and Drake Rodger play Mary Campbell and John Winchester in this prequel series that explores how the two met, fell in love, and saved the world. Along the way, they'll make new friends and fight new enemies as they dive headfirst into the hunter lifestyle in search of their lost fathers.
The series is full of new faces, but most viewers will find at least a few of the cast members a bit familiar. Here's where you've seen everyone involved in "The Winchesters" before.
Meg Donnelly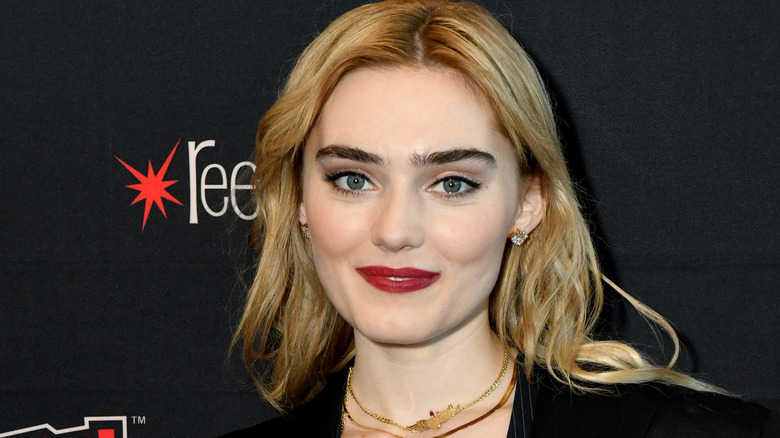 Craig Barritt/Getty Images
Meg Donnelly plays Mary Campbell in the "Supernatural" prequel. Sam and Dean's mother dies when they're still children, and her death changes the entire course of their lives. Now, Donnelly has the opportunity to explore Mary's life, her relationship with her husband John Winchester, and the story that helped set "Supernatural" in motion. Donnelly told TV Insider, "Mary Campbell is definitely badass ... and I really, really love playing her."
Twenty-two-year-old Donnelly has already found considerable success as an actress. She began acting before she was even a teenager and landed her first major TV role when she was approximately 13 years old. Donnelly played one of the primary characters in the mixed cartoon and live-action show "Team Toon" for 26 episodes from 2013 to 2015.
Not long after her "Team Toon" role, Donnelly landed another part that kept her busy for years. She starred in the 2018 Disney Channel TV movie "Z-O-M-B-I-E-S" about zombie high school students transferred to a regular suburban school. The film inspired two sequels and a spinoff show over the course of four years. While taking part in the Disney Channel franchise, Donnelly also found time to co-star in over 100 episodes of the ABC series "American Housewife," which wrapped up in 2021. The first season of "The Winchesters" could mark the beginning of her next long-term role.
Drake Rodger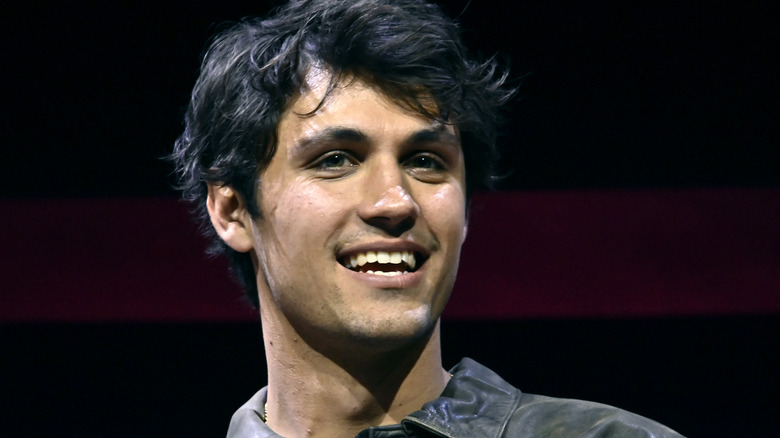 Astrid Stawiarz/Getty Images
Meg Donnelly's Mary Campbell is only half of the duo at the heart of "The Winchesters." Drake Rodger plays her partner, love interest, and future husband John Winchester. In the show, John returns from fighting in Vietnam when he finds himself pulled into the hunter lifestyle with Mary acting somewhat like his guide.
Rodger is a TV newcomer, and "The Winchesters" will be his first time on the small screen. Prior to this role, Rodger has exclusively been a film actor. He made his debut in the 2020 drama "Murder RX," and followed that up with the horror film "Not Alone" in 2021. Most recently, Rodger had a role in "The In Between," a 2022 sci-fi romance about a girl who believes her boyfriend is trying to contact her from the afterlife following a fatal car accident.
There's good news for anyone who finds themselves loving Rodger's performance in "The Winchesters." According to his IMDb page, Rodger has two upcoming feature-length projects in the pipeline — the drama "Quiet in My Town" co-starring Annabeth Gish and Johnathon Schaech, and the ghostly thriller "Mantra."
Bianca Kajlich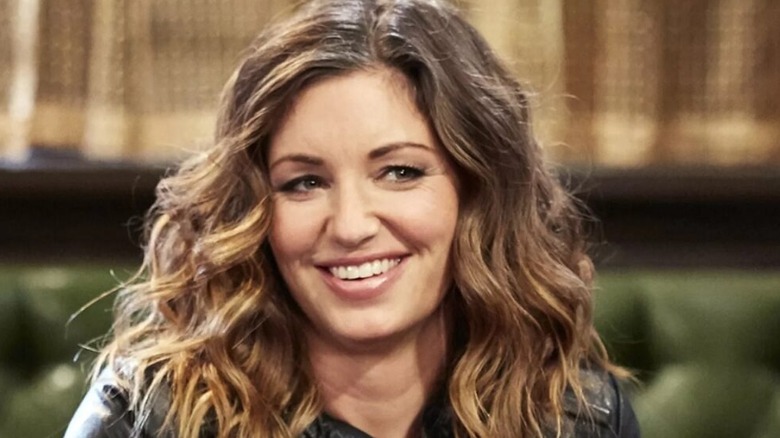 CBS
Bianca Kajlich plays John Winchester's mother Millie. Despite being the grandmother of Sam and Dean Winchester, Millie doesn't make an appearance in "Supernatural," and there's a chance that "The Winchesters" will provide an explanation for her disappearance from their lives. Considering all the dark storylines in "Supernatural," Millie's absence in the original series is a worrying sign for her fate in this prequel.
Kajlich is likely more familiar to most people tuning into "The Winchesters" than the rest of the main cast. Over the past two decades she's shown up in more than a few iconic shows and movies. Her career began with small roles in films like "10 Things I Hate About You" and "Bring It On" along with a co-starring part in "Halloween: Resurrection." At the same time, Kajlich was at the beginning of what would become a long and successful run on TV.
Her first TV role came in an episode of "Freaks and Geeks" in 2000, but later that same year she played the recurring character Lisa Grier in the first season of "Boston Public." Kajlich had notable roles in "Dawson's Creek," "Rock Me, Baby," "Rules of Engagement," and "Undateable." Most recently, Kajlich played Sheriff Machado in the CW's "Legacies" prior to joining the cast of "The Winchesters."
Demetria McKinney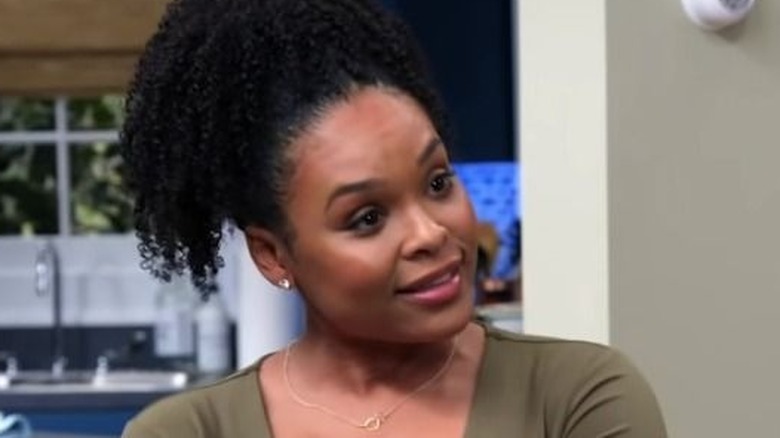 BET
No series populated by monsters and demons would be complete without some kind of occult librarian figure. Deadline reported in April 2022 that Demetria McKinney was joining the cast of "The Winchesters" to play Ada Monroe, a bookstore owner who's likely to be a source of helpful information as John and Mary live out the hunter lifestyle.
McKinney is already primed for a series about the occult. She's fresh off the Freeform sci-fi-fantasy series "Motherland: Fort Salem," which ran from 2020 to 2022. Back in 2017, she played May Westbrook in the SyFy Channel's fantasy-horror series "Superstition." "The Winchesters" will be McKinney's third TV series in 2022 alone after she reprised her starring role as Carissa Walker for the fourth season of "A House Divided" earlier in the year.
While McKinney has kept plenty busy in recent years, fans are more likely to recognize her from a role she first took back in 2006. McKinney played Janine Payne in Tyler Perry's "House of Payne" for 11 seasons over the course of 14 years. The role also took her to the 2018 spinoff series "The Paynes." From supernatural antics to family drama, McKinney is prepared for anything "The Winchesters" can throw at her.
Nida Khurshid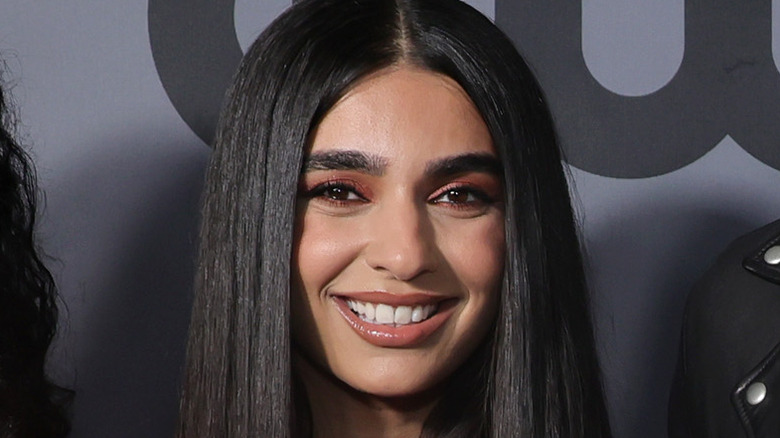 Michael Loccisano/Getty Images
When "The Winchesters" begins, John Winchester is pulled into Mary Campbell's world of demons and hunters. Luckily for John, he's not the only newcomer trying to find what it takes to hunt. Nida Khurshid's character Latika Desai will be having some growing pains right alongside him. "She's a hunter in training," Khurshid told TV Insider, "and we're going to see her out with the elements pretty soon." John and Mary will help Latika come into her own, and she'll help them get some answers about their families.
Khurshid is a relative newcomer. Her career officially kicked off in 2016 when she made a guest appearance in the Fox series "Pitch," and worked on two ABC pilots, "Presence" and "Chunk and Bean." Two years later Khurshid landed her first recurring role on the comedy "Adversity," which ran for six episodes.
Along the way, Khurshid has also made a number of guest appearances in shows like "Game Shakers," "For the People," and "Station 19." "The Winchesters" will be Khurshid's second series of 2022, following her role in the family-friendly superhero series "Danger Force."
Veronica Berry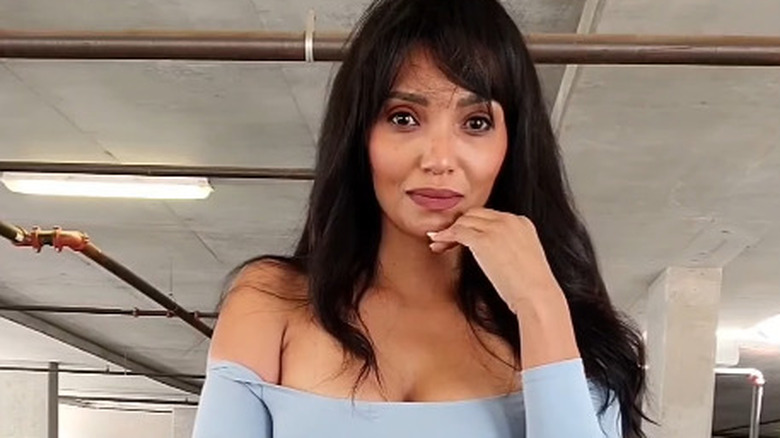 Veronica Berry/YouTube
Veronica Berry plays Dana in the fourth episode of "The Winchesters," and there are any number of places where fans of the show may have seen her before. Berry has been acting for over a decade, and she's taken on a wide range of roles. After starting her career with a bit part in the 2007 TV movie "Girl, Positive," Berry went on to act in two 2008 feature-length films — "Middle of Nowhere" starring Willa Holland and Susan Sarandon and "Lords of the Street" starring DMX and Kris Kristofferson.
From there Berry shifted her focus to television. In 2011 alone, she had guest appearances in "Army Wives," Memphis Beat," "Drop Dead Diva," and "The Glades." The following year she picked up a small role in the film "Rock of Ages" and another in "Broken City" after that. Berry's most recent feature-length film was 2017's "Counting for Thunder." With "The Winchesters" Berry is back on TV for the first time in a decade.
Michael Tacconi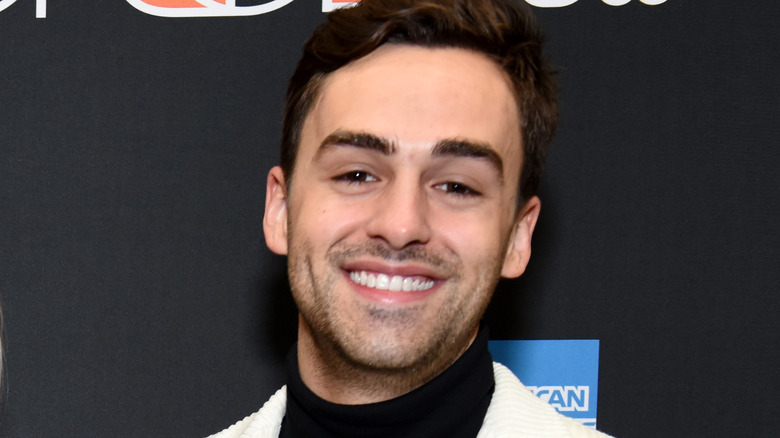 Jenny Anderson/Getty Images
Michael Tacconi has more experience with comedy than supernatural horror, but he'll still be a welcome presence in the pilot episode of "The Winchesters." Tacconi is best known for his role in the comedy series "Indoor Boys." The show, which followed two guys who never leave their apartment, ran for three seasons from 2017 to 2019, and Tacconi's character appeared in 13 episodes.
Immediately following his time on "Indoor Boys," Tacconi picked up his first feature film role. "Heart of Champions" from 2021 stars Michael Shannon and follows an Ivy League rowing team playing out their last season under the guidance of a new coach. Since then, Tacconi has starred in an episode of the BET+ series "Sacrifice" and he played a DEA agent in an episode of the Apple TV+ series "Black Bird." Now he's back from the streaming space and ready to show off his talents as Hank Murphy in "The Winchesters."
Bridget Regan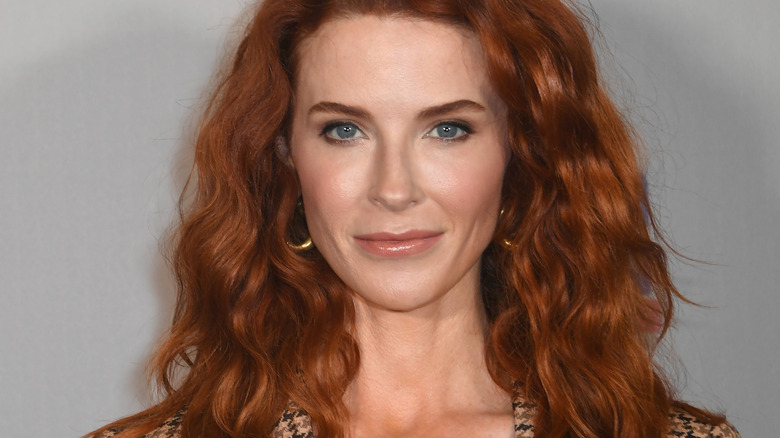 Albert L. Ortega/Getty Images
"The Winchesters" isn't just a "Supernatural" prequel and a horror-themed show. It's also a period piece set in the 1970s, and Bridget Regan might have the most period-appropriate role in the entire show. She plays Rockin' Roxy, the DJ of a pirate radio station whose audience isn't entirely human (via The Wrap). Regan will get the chance to bring her extensive experience to bear on the show.
Regan got her first major acting break with a guest appearance on a "Law & Order" spinoff in 2006. Though she went on to have small roles in films like "The Babysitters" and "Sex and the City," Regan kept her focus primarily on TV. She landed on her first hit show in 2008 when she starred as Kahlan Amnell in "Legend of the Seeker," a role that would keep her busy for two years and 44 episodes.
Since then, Regan has been on dramas like "White Collar," "The Last Ship," and "Paradise Lost," but she's also had long runs on comedy series, most recently "Jane the Virgin." Superhero fans are sure to recognize her, too. Regan played Dottie Underwood on Marvel's "Agent Carter," and more recently she played Poison Ivy on three episodes of "Batwoman." She's perhaps the perfect person to bring Rockin' Roxy's boisterous personality to "The Winchesters."
Jojo Fleites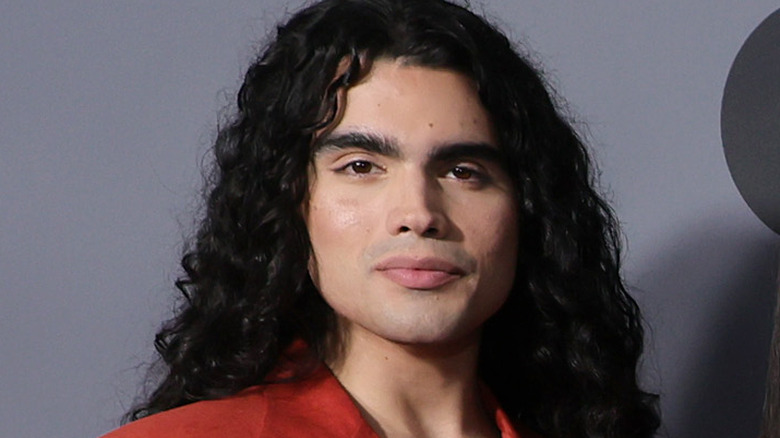 Michael Loccisano/Getty Images
Jojo Fleites might be the one star of "The Winchesters" you definitely haven't actually seen in other movies and TV shows before. Deadline first reported that Fleites would be joining the cast as Carlos, a friendly and competent demon hunter who's happy to be part of the team, back in March 2022. Prior to taking on the role, Fleites had not only never been on TV — he hadn't acted in front of a camera at all in his professional career.
Instead of the TV or film world, "The Winchesters" is pulling Fleites off the stage to join the family. According to that same Deadline report, before joining the show, Fleites had starred in productions of "Hair," "A Chorus Line," and the classic '90s play "Rent." Who knows whether or not Fleites will get the chance to put those musical muscles to work in "The Winchesters," but he'll certainly be able to flex his acting talent as he introduces himself to a whole new audience.
Jensen Ackles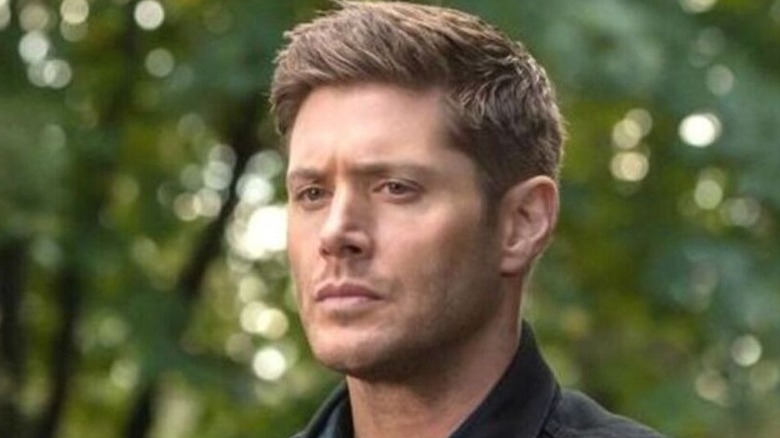 The CW
Presumably, most viewers tuning into "The Winchesters" will be able to instantly recognize Jensen Ackles. Back in the original "Supernatural" series, Ackles played Dean Winchester, a role that he'll reprise in the pilot of the prequel series. Ackles isn't just acting in "The Winchesters," though. He and his wife Danneel are both executive producers of the series.
Ackles has an extensive acting history, and his 15 seasons on "Supernatural" is only a part of it. Before he came to the show in 2005, he'd been a frequent presence on "Days of Our Lives," "Dark Angel," "Dawson's Creek," and "Smallville." While "Supernatural" kept Ackles plenty busy for 15 years, he still found the time to explore a voice acting career, working on video games like "Tron: Evolution" and animated movies like "Batman: Under the Red Hood."
Since the end of "Supernatural," Ackles has stayed invested in the superhero genre. He had the chance to voice Batman in an animated adaptation of the classic comic "The Long Halloween." He also reunited with "Supernatural" creator Eric Kripke to play the villain Soldier Boy in Season 3 of "The Boys," Kripke's latest undertaking. Ackles has an incredible passion for "Supernatural" and its fans, and he's sure to deliver some major surprises for them in the first season of "The Winchesters."