Game Of Thrones Will Never Be Rebooted Or Revived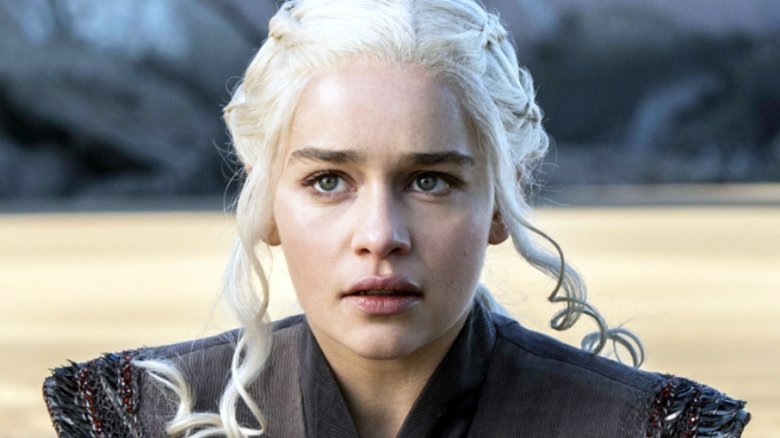 HBO
Whatever happens in Westeros during the final season of Game of Thrones will stay in Westeros.
HBO programming president Casey Bloys recently told The Hollywood Reporter that the series finale coming in 2019 will not leave the door open for any possible revivals down the line. "That's not happening," Bloys said. "This story, A Song of Fire and Ice, is done. There's no revival, reboot, spinoff talk."
Of course, that's a little misleading. While, no, there are no discussion about giving any existing characters a spinoff (it's not like we'll see a roommate comedy with Tyrion and Varys), HBO is actively pursuing five different prequel series that would be set in Westeros before the events of Game of Thrones. 
What Bloys is saying is that Game of Thrones won't be rebooted in a few years with new actors in familiar roles or, say, the tales of Jon Snow's grandchildren. It's a little bold to make that kind of a proclamation in the middle of today's reboot culture, but Bloys seems certain that Game of Thrones will come to a definite end when the series wraps up.
Meanwhile, there has been some progress with the five potential prequels that are in development. HBO is developing ideas for the prequels in the hope of producing the best one or possibly more. "I'll do anywhere from zero to five!," Bloys said. "Though probably more likely one. But we'll see."
George R.R. Martin, the author of the book series that Game of Thrones is based on, is co-writing at least two of the spinoffs. The other writers developing projects are Jane Goldman (Kingsman: The Secret Service, X-Men: First Class), Max Borenstein (Godzilla), Brian Helgeland (L.A. Confidential), Carly Wray (Mad Men), and Bryan Cogman, who's been writing for Game of Thrones since the first season. Martin said all of the spinoffs are prequels.
If one or more of those prequels do get made, we won't see them until at least a year after Game of Thrones comes to an end. "I've seen some exciting material," Bloys said. "We have really great writers working on these; it's very exciting. But there's no timetable. Not everybody is on the same schedule, so I've seen different versions of different things that are potentially exciting. But there's no timetable about when a decision would be made about any of them."
Still, it sounds a lot like any prequel will only be set in the same world as Game of Thrones and exist mostly on its own. It would obviously retain elements of the show, but it would be something separate from the storyline we've already seen explored. Also, Game of Thrones showrunners David Benioff and D.B. Weiss won't be involved with any potential spinoff. "It's a great world that George created," Benioff previously said via Entertainment Weekly. "I think it's a very rich world, and I'm sure there will be other series set in Westeros. But for us, this is it."