Deadliest Catch's Wild Bill Has An Unexpected Passion For Horses That Only Hardcore Fans Know About
On Discovery's "Deadliest Catch," the captains and crew aboard the Bering Sea fishing vessels must contend with treacherous weather, malfunctioning equipment, and unspeakable tragedies. One of the most arduous aspects of life as a commercial fisherman is the demanding schedule. Mariners spend months at a time at sea — away from their families, the comforts of home, and cushy conveniences like daily showers.
With that much time spent away at sea, it can be hard to take up hobbies, especially those of the landlubbing variety. Some "Deadliest Catch" regulars opt to kick back with their families when they're ashore. Lady Alaska engineer James Gallagher, a former semi-pro skier, prefers to hit the slopes — when he can find the time, that is. "Now I pretty much just fish nonstop," he wrote on Reddit. "I've been home [for] like 8 weeks in the last 14 months. They keep me pretty busy."
Captain Wild Bill Wichrowski, known for his ornery disposition and tall fishing tales, is, surprisingly, a horse racing enthusiast. Here's how he caught the racing bug.
Wild Bill's interest in horses began as a kid in Pittsburgh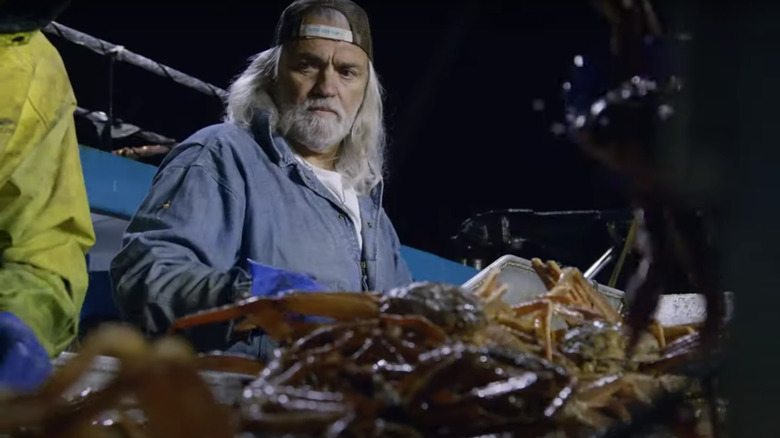 It should be no surprise to fans that Captain Wild Bill Wichrowski grew up fishing, eventually parlaying the interest into a full-fledged career. His more equine hobbies, however, have flown under the radar. In an appearance at the 2014 Hambletonian Stakes, Wild Bill outlined his passion for horses, which includes owning his own saddle horses, hunters, and jumpers.
Per the sailor, he caught the racing bug during his childhood in Western Pennsylvania. "I grew up outside of Pittsburgh, and at a young age, I went to The Meadows in Pittsburgh," said Wild Bill (via Meadowlands Racing & Entertainment). That interest has persisted, and Wild Bill continues to seek out racing at events like the Kentucky Derby. He and his wife also own their own thoroughbreds. "We actually have horses in Mexico," said Wild Bill. "When my wife isn't working in Alaska, five days a week, she's on horseback."
Though Wild Bill's social media presence primarily serves to showcase his sports fishing aptitude, his love of horses periodically makes an appearance. In 2020, he took to Instagram to mourn the death of his horse, Cameron. "Horses have an amazing long-term memory, and he was no different," wrote Wild Bill. "He would hear my Dura max diesel pulling up to [the] ranch and always perk up to greet me."