Pierce Brosnan Confirms He's Down To Return In A Potential Mamma Mia! 3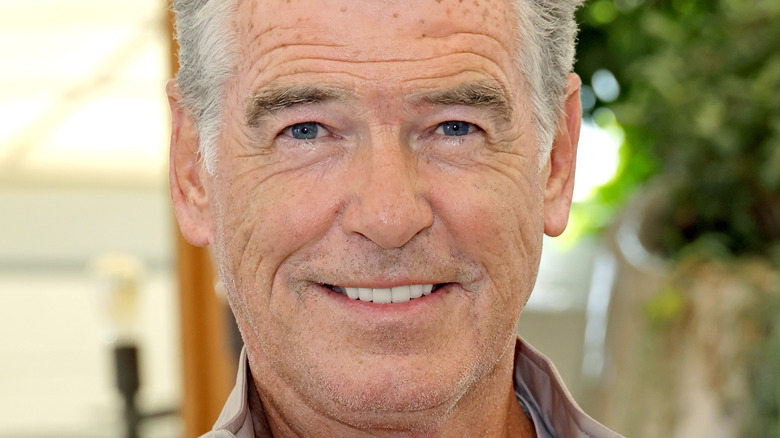 Frazer Harrison/Getty Images
Pierce Brosnan is currently hard at work promoting "Black Adam," the upcoming DC Comics adventure starring Dwayne Johnson, in which the legendary star appears as supernatural superhero Doctor Fate. But even though Brosnan is best known for playing James Bond in several 007 films starting with "GoldenEye" in 1995, he's also got another big-screen franchise on his list of credits that fans are clamoring for another helping of. And it looks like the odds of it actually happening are much higher than seeing Brosnan portray Agent 007 again (he has given his opinion on Daniel Craig's last outing as Bond, though).
The franchise in question is, of course, "Mamma Mia!," the jukebox musical based on the music of Swedish pop group ABBA. Brosnan and the rest of the "Mamma Mia!" gang already reunited for a sequel, "Mamma Mia! Here We Go Again," in 2018, but now Brosnan has confirmed that there may be a third installment in the works, and he's eager to make another return to the fold.
Brosnan dropped the news on Good Morning America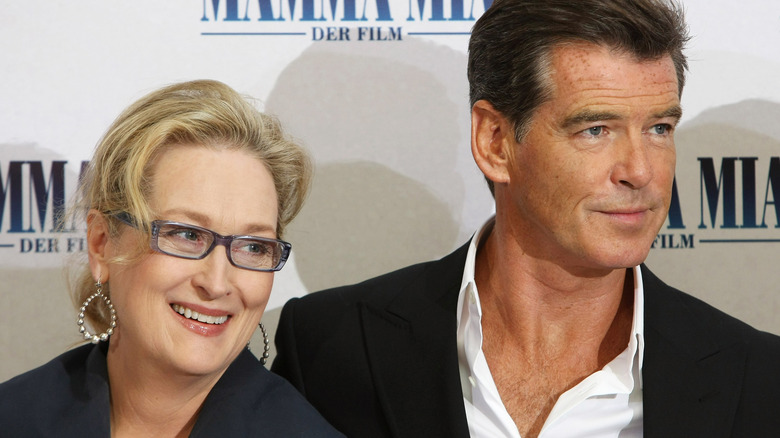 Sean Gallup/Getty Images
Pierce Brosnan made an appearance on "Good Morning America" to promote "Black Adam," but it shouldn't come as a surprise that "Mamma Mia!" would enter into the conversation, too. That's especially true since when Brosnan's fellow "Mamma Mia!" alum Colin Firth appeared on the same program back in May, they asked him the same question — whether he'd be willing to appear in a third installment of the musical franchise (via Entertainment Weekly).
In case you missed Firth's answer back then, it was affirmative. And fortunately for everyone hanging their future hopes and dreams on a third "Mamma Mia!" film, Brosnan said he's down too: "I'm in, too. Sure," replied Brosnan to the fateful question, adding that he thinks the rest of the cast should be easy to convince as well: "It's criminal how much fun you have on that movie. I think everybody would be in."
It takes more than an enthusiastic cast to make a movie, though. Fortunately, Brosnan had even more good news for the ABBA fanatics when asked if there were any actual plans to make a "Mamma Mia! 3." "Yes, of course, I'm sure there's some plans." While that doesn't sound 100% definite, it is undeniably a good sign for the future of the "Mamma Mia!" franchise.