Pierce Brosnan Makes His Opinion Of No Time To Die Clear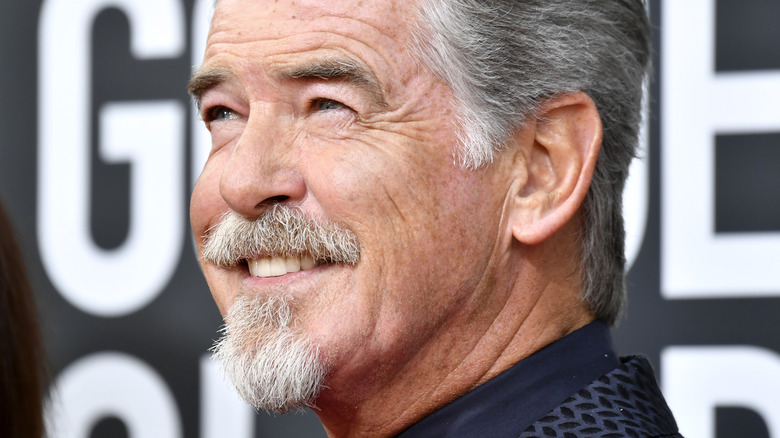 Frazer Harrison/Getty Images
The "James Bond" franchise is a constantly shifting series, especially as the real world around it changes and adapts. For one thing, much like "Doctor Who," the character of James Bond often changes its lead actor. The most recent star to step into the role was Daniel Craig, who helmed the films from 2006's "Casino Royale" until his final appearance in 2021's "No Time to Die." Before he took on the role, however, legendary actor Pierce Brosnan had the license to kill for four films between 1995 and 2002.
It's no surprise then, that former Bond actors often give their opinions on future actors who take over the role. Roger Moore, who played the character an incredible seven times, once called Craig the best ever actor to play Bond (per Time). Now, however, Brosnan himself has weighed in on the franchise, particularly the latest film "No Time to Die," and he has made his opinion on the film fairly clear.
Pierce Brosnan seems to have a mixed opinion on No Time to Die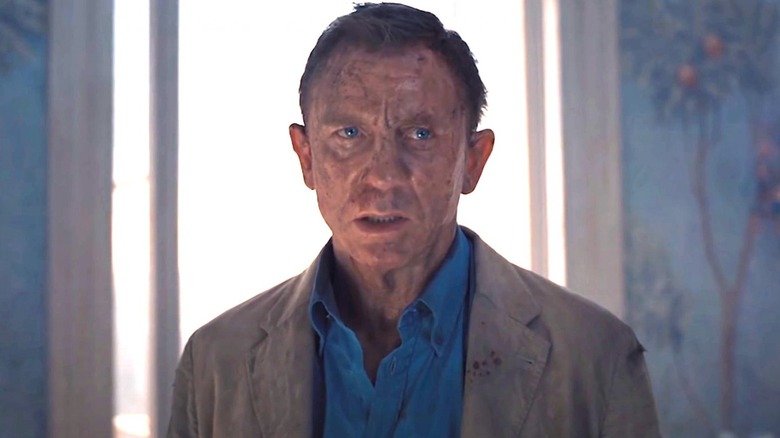 MGM
During a recent interview with GQ, Pierce Brosnan spoke at length about the different eras of his career. Naturally, he had to touch on his time in the "James Bond" franchise, and he offered an interesting and slightly mixed take on the latest film, "No Time to Die." "I saw the last one and I saw Skyfall," Brosnan said. "I love Skyfall. I'm not too sure about the last one. Daniel always gives of his heart. Very courageous, very strong. But..."
Strangely, he didn't offer much else about "No Time to Die." As it stands, it certainly seems as if he has some reservations about the film, though what they could be is hard to say. "No Time to Die" is notable as the first film in the series to ever actually kill off Bond at the end, which was apparently something that Craig had wanted to do for years, as he admitted to IndieWire. "I was thinking, if I can end it and there's no way back for me, then I can walk away," Craig told the outlet. "You can reset and start again."
Could the on-screen death of such an iconic character be the reason behind it? Again, there's no real clear answer here, but perhaps Brosnan will elaborate on his feelings about the movie someday.