Here's How Courtney Love Could Have Played Harley Quinn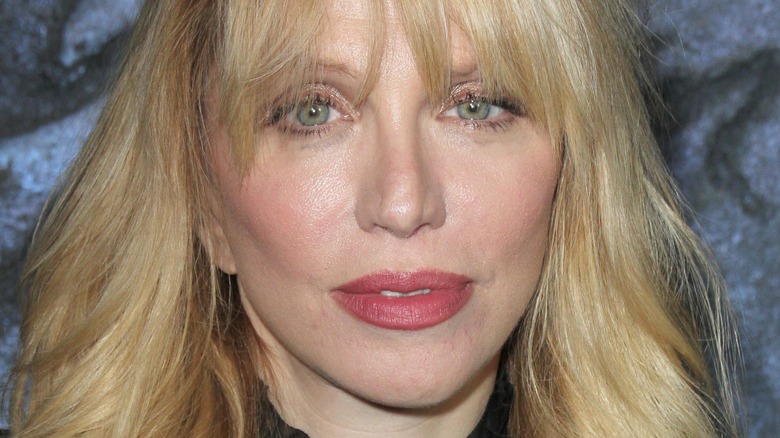 Kathy Hutchins/Shutterstock
Once Tim Burton's 1989 "Batman" was released, it was clear to both comic book and movie fans that future superhero films would never be the same. Not only did the film have a quality story, unique visual effects, and a certain darkness only Burton could bring to life, but it also had megastars like Kim Basinger, Michael Keaton, and Jack Nicholson. Most importantly, especially for Warner Brothers, fans came out in droves to watch this blockbuster. It was clear to Hollywood that this would be a franchise with legs made out of cash.
And boy, did that franchise take off, with Burton shortly following up with "Batman Returns" and multiple sequels not far behind. Despite changes in the caped-crusader casting (Val Kilmer, then George Clooney), the studio continued to pour money into more films. However, many fans will argue that the wheels came off the rails when director Joel Schumacher took over the franchise, starting with "Batman Forever," then followed by "Batman & Robin," which ended up being the final chapter in this movie series.
The interesting thing about the "Batman & Robin" death blow that fans may not know about was that the next installment was already in the works at Warner Brothers. Just like its predecessors, the initial buzz generated from entertainment news outlets focused on which villain(s) would be featured in the next movie and the actor(s) set to play them. And for the "Batman & Robin" sequel that never was, the studio had some interesting names lined up. One of those names was none other than grunge-rocker Courtney Love.
Courtney Love was almost Harley Quinn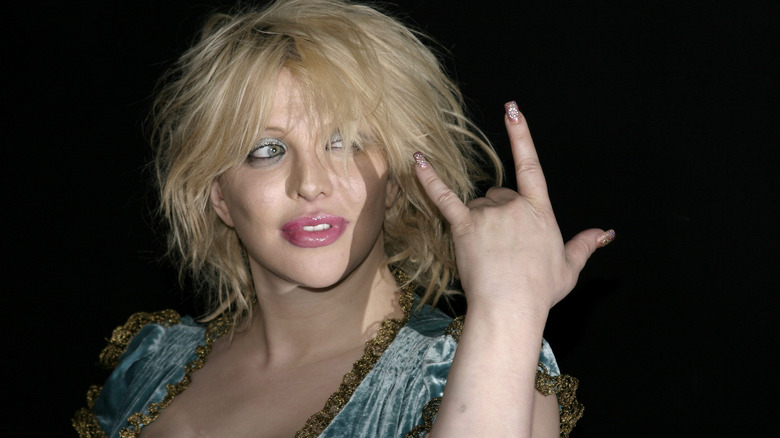 Tinseltown/Shutterstock
All good things must end, and what started with Tim Burton's 1989 "Batman" ended with Joel Schumacher's "Batman & Robin." But according to the plan, revealed in a Hollywood Reporter interview with screenwriter Mark Protosevich, Warner Bros. already had the next chapter lined up. Harley Quinn was to make a live-action appearance with this new film, "Batman Unchained," and American singer Courtney Love was reportedly interested in taking up the role.
With a draft of "Batman Unchained" already written by Protosevich and George Clooney set to return, it's now known that the film was going to be about the dark vigilante facing the "demons of his past" (via Hollywood Reporter). "It was going to be very dark," Schumacher said about the planned tonal shift. What's more even interesting than the film's style change was that Courtney Love, who had heard about the upcoming role, discussed playing Harley Quinn with Protosevich over lunch. "I think she had heard about the possibility of Harley Quinn being in the new Batman and was thinking she would be good for it," he said (via Hollywood Reporter). At the time, the famous grunge front-woman (and widow to the late Kurt Cobain) was starting her acting career, and this was surely a blockbuster to be interested in.
However, as fans all know, it was not to be, leaving us all wondering what could've been if Love had stepped into Quinn's clown shoes. Although it was the end of the road for '80's/'90's Batman, Love's acting career pushed forward with quality performances in films like "The People Vs. Larry Flynt," as well as starring opposite Jim Carrey in "Man On the Moon."