The Devastating Death Of Eileen Ryan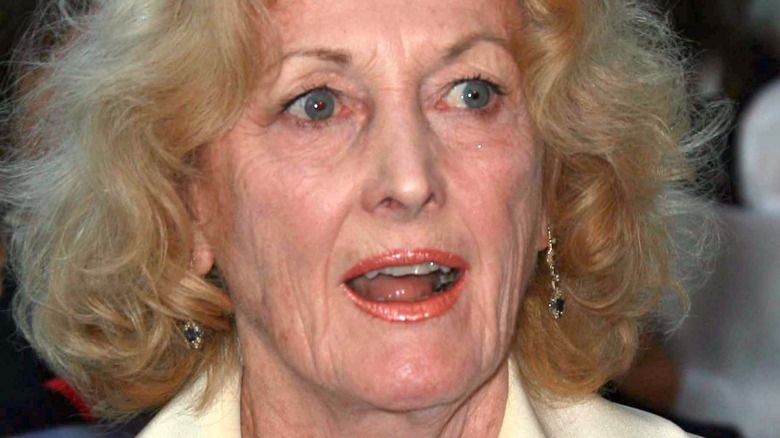 s_bukley/Shutterstock
Eileen Ryan, the mother of Oscar-winning actor Sean Penn, has passed away. A representative for the family announced that the actress died on October 9, 2022, at her home in Malibu, California, at the age of 94 (via The Hollywood Reporter). The cause of her death has not been disclosed. Born Eileen Annucci, Ryan met her future husband Leo Penn during rehearsals for a 1957 production of "The Iceman Cometh," and it's safe to say that they passed their creative genes down to their children (via Deadline). The same source reports that along with Sean, the couple shared sons Michael, a musician best known for his 1989 hit "No Myth," and Christopher, who was also an actor before his death in 2006.
After making her Broadway debut in 1953, Ryan set her sights on Hollywood. Her first television appearance was in 1955 on a show called "Goodyear Television Playhouse," which proved to be the start of a long career in the entertainment industry (via IMDb).
Eileen Ryan appeared on some of the biggest TV shows in history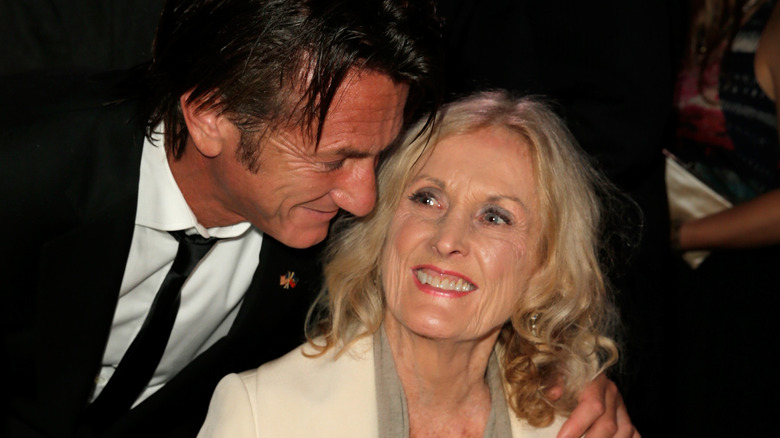 Joe Scarnici/Getty Images
With a career that spanned decades, Eileen Ryan lent her talent to a variety of projects. She guest starred in a laundry list of notable television shows, including crime dramas like "CSI" and "Without a Trace," medical shows such as "Private Practice" and "Grey's Anatomy," and celebrated classics like "The Twilight Zone," among numerous others (via IMDb). As told by The Hollywood Reporter, Ryan even worked alongside her husband on shows like "Bonanza," "The Detectives," "Ben Casey," "Ally McBeal," "Little House on the Prairie," "Marcus Welby, M.D.," and "Matlock."
During those times she showed her talents on the silver screen, Ryan continued to collaborate with her family members. In the 1986 film "At Close Range," Ryan shared the screen with her sons Sean and Christopher, portraying their characters' grandmother (via The Hollywood Reporter). She also acted alongside Sean in projects like "The Indian Runner," "I Am Sam," "The Assassination of Richard Nixon," "The Pledge," and "All the King's Men." When Sean Penn appeared on "Conan" in 2019, he fondly recalled an instance when he got the chance to direct his mother and Jack Nicholson in a scene for his film "The Crossing Guard," an experience that he clearly cherishes.
With her passing, Eileen Ryan leaves behind a legacy that will surely live on in her children and loved ones.