What Really Went On Behind The Scenes Of Chicago Fire's My Lucky Day Episode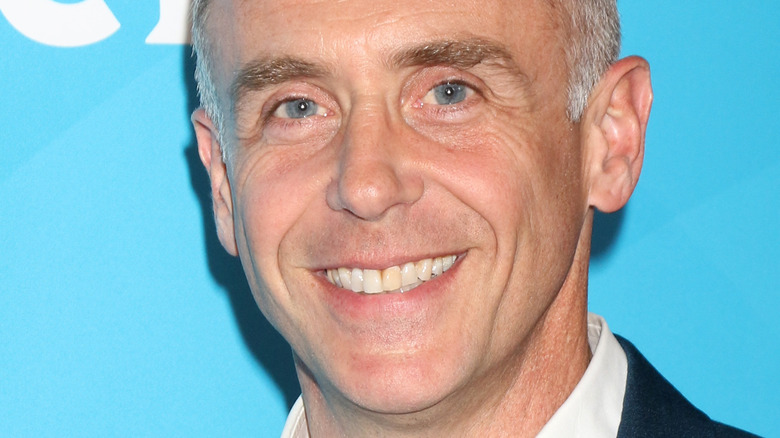 Kathy Hutchins/Shutterstock
As a show that sets out to chronicle the action-jammed, hyper-risky lives of a fictional Chicago firefighting department, NBC's long-running "Chicago Fire" often features spectacular set pieces played out amid everything from burning skyscrapers to mass-casualty disasters. In other words, the show regularly structures its stories on an epic scale with numerous moving parts.
But for the Season 9 episode "My Lucky Day," this usual formula made a 180-degree pivot. Instead of wide-framed scenes of multiple firefighters and paramedics racing into action to save the lives of numerous victims, the episode dialed it back big-time.
As the episode begins, the Firehouse 51 team heads to battle a major fire in a storage facility. So far, so same-old, same-old. But then, firefighters Joe Cruz (Joe Minoso) and Christopher Herrmann (David Eigenberg) suddenly find themselves trapped in a stalled freight elevator with a pair of unhappy civilians, Holly (Baize Buzan) and Trevor (Brian King). And so, set within the claustrophobic confines of the elevator, the real action, such as it is, of one of the more unusual installments of the series begins. With this preamble in mind, what happened behind the scenes to bring the intriguing, not-your-average-episode "My Lucky Day" to life on "Chicago Fire"?
My Lucky Day on Chicago Fire is the epitome of a bottle episode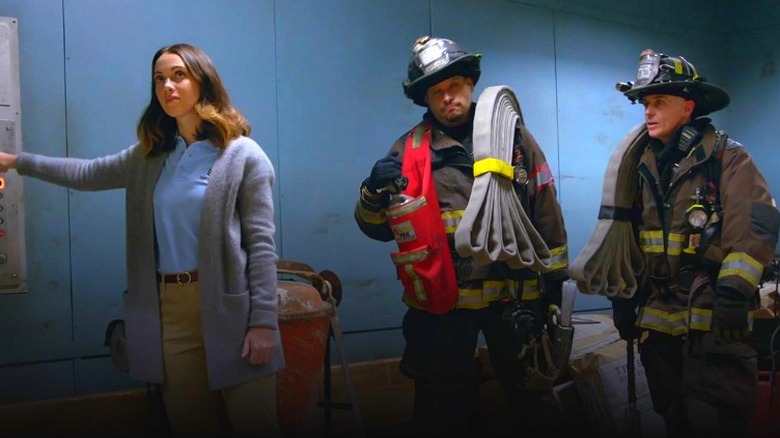 NBC/YouTube
In the TV industry, a bottle episode was initially defined as an installment of a show that's filmed using the bare minimum of sets, actors, and camera setups to save production costs (via Studio Binder).
As it turns out, bottling up "My Lucky Day" was indeed a money-saving move by One Chicago execs due to rising COVID-19-related costs in early 2021, but it was also a way to showcase the dramatic acting chops of the actors involved. The fact is, Reza Tabrizi, the episode's director, has also been a camera operator on "Chicago Fire," giving him insight into the deployment of the nine cameras and six GoPro units utilized during the shoot.
Speaking on the episode with The Hollywood Reporter, showrunner Derek Haas explained, "The challenge of this episode was to do essentially five acts inside a service elevator." He went on to say that since they wanted the performances to be as gripping and impactful as possible, "We had the actors learn the acts like it was a play ... so we'd have these takes that were 25 minutes long, where typically it's three or four minutes." The result is that the "My Lucky Day" episode of "Chicago Fire" presents itself like a theatrical stage production, where all the focus is on the four actors who turn a stopped elevator into a super-charged pressure cooker of interpersonal drama and tension.