Some Derry Girls Fans Had A Problem With That Surprise Cameo In The Finale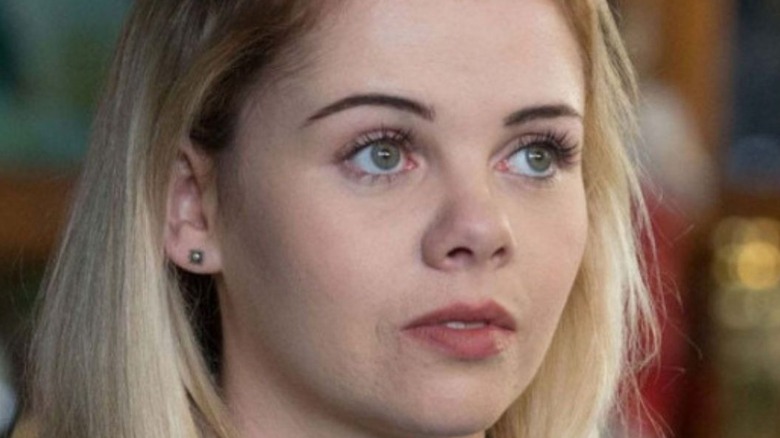 Netflix
Fans of Netflix's popular comedy series "Derry Girls" experienced a bit of whiplash when they streamed the Season 3 finale. The show often deftly oscilates between the down-to-earth hijinks of high school and the historical drama of living in Northern Ireland during the 1990s — but this narrative and tonal shift was a bit more jarring. In a surprise flash-forward to the present, the season ended with Chelsea Clinton being hand-delivered a letter written by the series' protagonists, asking her if she wanted to hang out with them when she came to Derry with her father, President Bill Clinton. Chelsea Clinton appeared as herself and narrated the letter via voice-over during the show's credits.
The moment was inspired by a real-life event in series creator Lisa McGee's life, wherein she wrote a letter to the president's daughter when she heard the Clintons were coming to visit Derry in 1995 (via The New York Times). Though Clinton never responded, McGee reflected fondly on sending the message. "The innocence of that. Living in this place that's violent and scary, but we were these eejits running about writing letters to Chelsea Clinton." It's fitting for a show that balances real-world anxieties with the day-to-day lives of the young women in the story. Despite this, some online felt actually including Clinton was perhaps a step too far.
Twitter was not happy about this cameo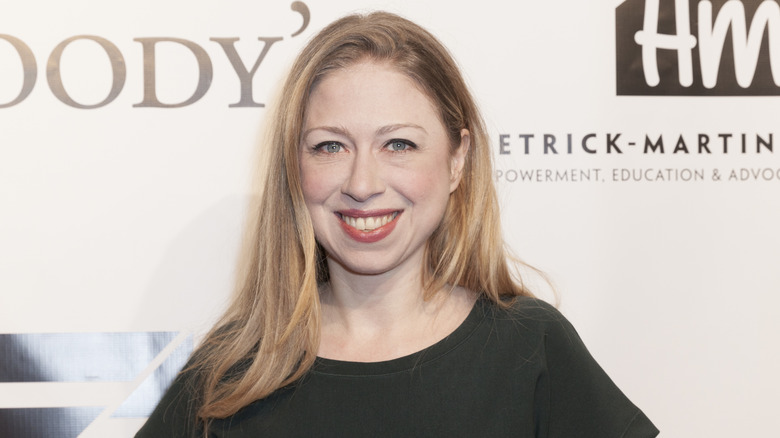 lev radin/Shutterstock
Many fans took to Twitter after witnessing the moment to express their shock — and seemingly their horror — at seeing Clinton appear on the Netflix series. @fleurweiyin tweeted "still recovering from getting jumpscared by chelsea clinton on derry girls that s*** was so scary....." while @AllegedlyBen added "Chelsea Clinton showing up on the season finale of derry girls was like a jump scare, I had to quit out of Netflix." @ShireBat seemingly summed up the separation between the previous 40+ minutes of entertainment and the final moment, tweeting "The Derry Girls finale was so f***ing good and I was crying and feeling hopeful about humanity for a second ... and then there was that bit at the very end with Chelsea Clinton/the letter and I really could have done without that part."
As described at length by The Atlantic, Chelsea Clinton's public image is tied very closely to that of her parents Bill and Hillary — incredibly well-known Democratic political figures that have become more unpopular on both sides of the political spectrum as time goes on. Bill Clinton's most public scandal was recently dramatized in FX's "American Crime Story." While some are uncomfortable with her mere relation to her parents, some (such as this writer at Vanity Fair) are worried she'll prolong their prominence in the Democratic Party.