One Chicago Fans Can't Believe They Didn't Get To See The Halstead Brothers Say Goodbye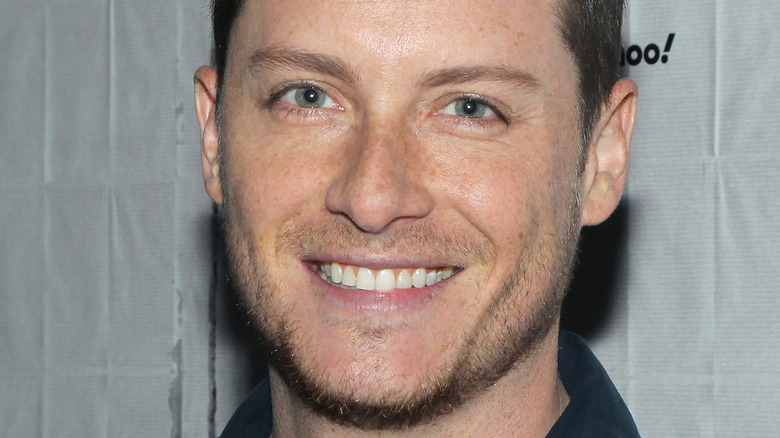 Jim Spellman/Getty Images
For Chi-Hard fans of NBC's hit police procedural "Chicago P.D.," the looming exit of fan-favorite Detective Jay Halstead (Jesse Lee Soffer) has been a dark cloud on the scheduling horizon since his imminent departure from the One Chicago franchise was announced back in August (via TV Line). As the younger brother of "Chicago Med" doctor Will Halstead (Nick Gehlfuss), Jay is known and respected by fans as a courageous but conflicted cop. Always determined to do the ethical thing on the job, Jay is increasingly pulled over the line when dealing with justice until the strain finally becomes too intense, and he feels the need to step away from the force.
Jay's brother Will, on the other hand, has always been depicted as the more impulsive, less responsible half of the Halstead duo, despite being the older sibling. As a result of their opposing personalities, the dynamic glimpsed whenever these two characters share the screen during One Chicago crossover events often involves arguments or at the very least, tension. Nonetheless, the two men always back each other when the chips are down. This familial loyalty and the occasional fireworks help make the pair a much-appreciated part of both One Chicago series. So, this being said, it's no big surprise that fans were upset when they weren't given a measure of closure with a farewell scene between the two brothers as Jay left the series.
Fans felt cheated there was no goodbye scene between Will and Jay Halstead Halstead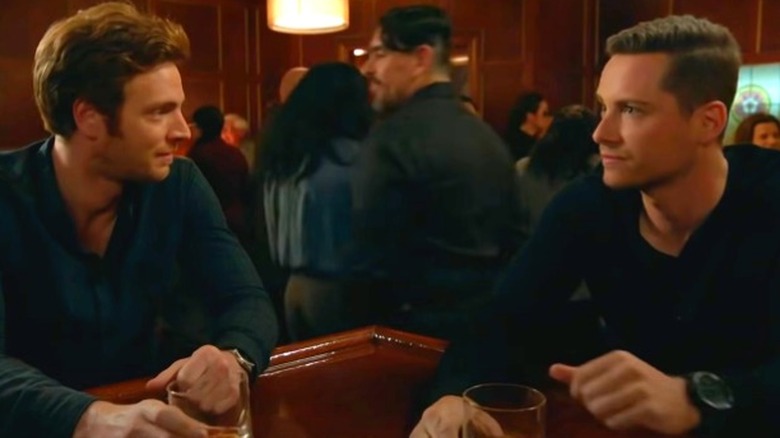 NBC/YouTube
While One Chicago's Halstead brothers weren't given a final scene together to mark Jay's departure, @NBCOneChicago tweeted a video tribute from actor Nick Gehlfuss with a heartfelt goodbye for his TV sibling.
"Chicago P.D." fans commenting on Gehlfuss' tweeted farewell made it clear how they felt about the lack of a final on-screen moment for their fave One Chicago bros. Series' fan @upsteadfiles complained that "y'all still didn't give us a Halstead brothers scene" accompanied by a woman face-palming emoticon. Twitter fan @nancysmargan126 wondered if Dr. Halstead understood what just happened, saying: "I needed a Halstead brothers scene – like does Will even know???" And @KaylerRae48 agreed the oversight was painful, tweeting: "Couldn't even get a Halstead brother scene for the last ep. That hurt."
And while fans didn't get the brotherly-love moment they craved on the show, they at least got a parting message from Jesse Lee Soffer himself. As the actor told Variety, "I want to thank the incredible fans for their unwavering support during the past ten years and want to express my deepest gratitude to [producer] Dick Wolf and everyone at Wolf Entertainment." Soffer then praised the entire cast and crew of "Chicago P.D." and added, "To create this hour drama week after week has been a labor of love by everyone who touches the show. I will always be proud of my time as Det. Jay Halstead."