The Challenge: Ride Or Dies Introduces Heavy Hitters Twist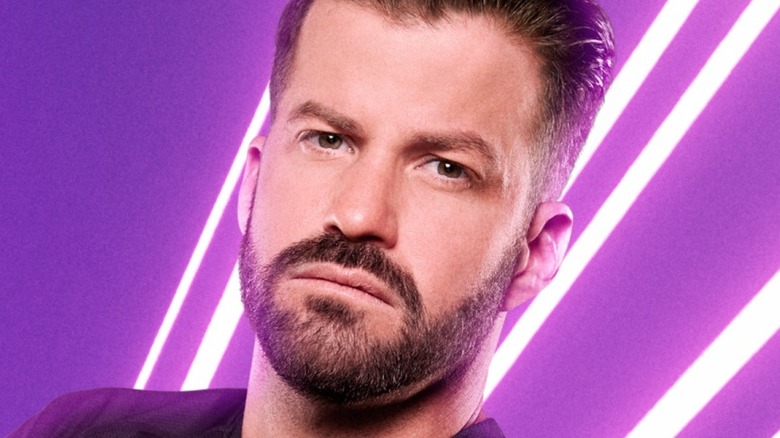 MTV
"The Challenge: Ride or Dies" is landing on MTV this week, marking the impressive 38th season for the franchise. Some of the game's biggest names in recent years will be returning, including Fessy Shafaat, Turabi "Turbo" Çamkıran, and Amber Borzotra. Of course, there will also be some "Challenge" legends returning, like Laurel Stucky and Johnny Bananas.
To keep things fresh, "The Challenge" producers and showrunners have to come up with exciting premises and twists for each new season. In "Ride or Dies," we'll see the competitors compete in pairs, with each cast member selecting their partner before the season starts. They'll also be stuck with one another throughout their time on the show and will not be able to swap partners like in "The Challenge: Double Agents."
With T.J. Lavin hosting yet again, you know only more twists are to come. "Ride or Dies" will feature a whole new spin on the game in the form of Heavy Hitters.
Ride or Dies will be interrupted by challengers entering the game at different stages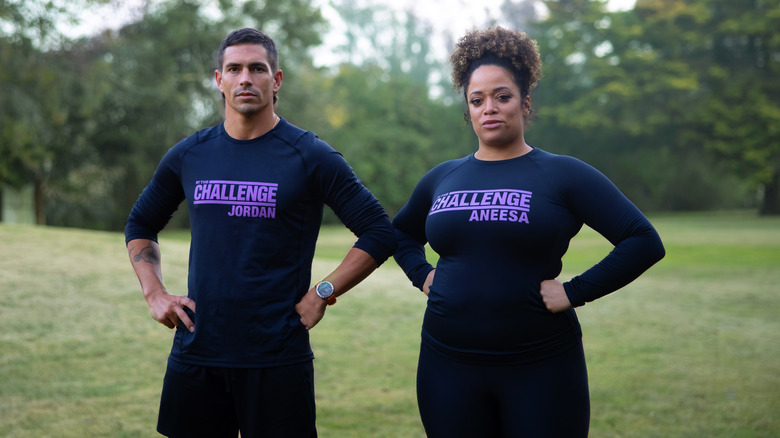 MTV
In the super trailer for "The Challenge: Ride or Dies," we learned some of the cast members would be entering the game at different times and do not appear to kick off the season with the rest of the competitors. These three times have become known as the Heavy Hitters online and are basically mercenaries like we saw in "Cutthroat," "Battle of the Bloodlines," "Vendettas," and "Final Reckoning."
These three Heavy Hitter teams are made up of some of the biggest names ever to play the game. Johnny Bananas, Nany Gonzalez, Aneesa Ferreira, Jordan Wiseley, Darrell Taylor, and Veronica Portillo serve as this season's mercenaries. We don't know who will enter first and how they can earn access to the game, but it looks like plenty of drama comes with their arrival. Tori Deal is noticeably shocked when her ex-fiancé Jordan enters the game, clearly having no clue he was going to be a cast member.
Johnny Bananas spoke to Entertainment Weekly about entering the game at a different time, saying it turned the house upside down. "We basically come in and turn things on their head very quickly, and there's no more appropriate way for me to make an entrance than the one we do, so buckle up," Bananas said. "I know everyone's looking forward to the premiere, but Episode 2, the way we come in, the way that episode goes down, might be one of the greatest entrances ever on a television show."
"The Challenge: Ride or Dies" premieres October 12 at 8:00 EST on MTV.