Here's What It Takes To Operate All Those Cameras On Deadliest Catch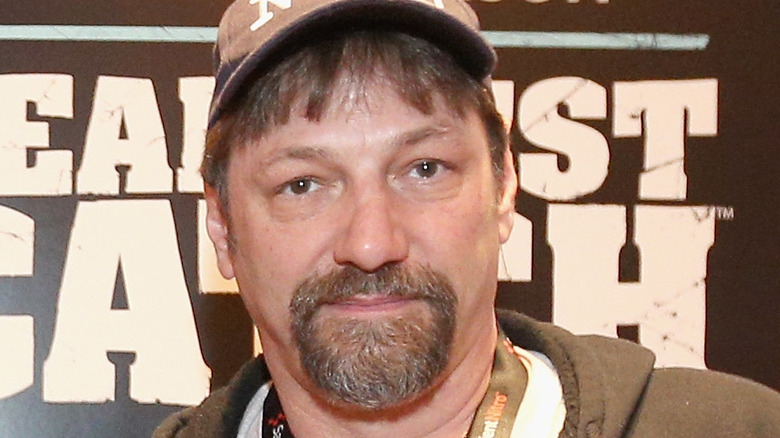 Hutton Supancic/Getty Images
When watching "Deadliest Catch," the only thing that's more impressive than the dangerous conditions that these brave fishermen endure in order to bring in their quota of valuable crab, is how well the camera crew from Discovery captures it all. 
Many viewers at home don't realize that each vessel featured on the long-running reality series has its own production crew, capturing an entire season's worth of footage all at once. In an interview with Variety, supervising editor Josh Earl explains that once the camera crew returns at the end of the season, over 30,000 hours of combined video footage comes back with them. When asked how that incredible amount of separately shot footage can be pieced together to create an 18-episode season, Earl explains the detailed system that has proven to work year after year. "It starts with communication between the boats and post." He goes on to speak about how this back-and-forth helps the onshore crew develop a linear storyline. "It goes through an army of people."
Aside from the amount of footage taken and cut down to create the episodes seen throughout the season, the very process of capturing these moments on deck, while being tossed around the Bering Sea, is just as mind-blowing. With over 17 years of trial and error, the producers of "Deadliest Catch" have a pretty solid idea of what it takes to properly operate all those needed cameras.
The camera crew has got the filming down to a science
For the captains and deckhands of the boats featured on "Deadliest Catch," the game plan for all upcoming fishing seasons remains fairly consistent. And after 18 seasons consisting of over 300 episodes, Discovery's camera crew has reached their own level of top-notch production consistency that fans get to see today. Of course, getting the right footage starts with having the right cameras.
During an interview with Variety, director of photography David Reichert details the different top-of-the-line cameras used for the show. For the handheld deck shots, a one-piece shoulder camera is used because it is easier to waterproof. However, that sort of protection is still not enough. "I think we lost 12 of those this year," Reichert said. When talking about the deck conditions, Reichert says, "It's as bad as it could get for a camera. The air is salty air, and then they'll get smashed by a giant wave."
Reichert then goes on to talk about the other types of cameras, which all have their specific purposes. One camera, a SonyA7S, works perfectly in low-light situations. The Red Epic camera is used to get underwater shots or split between water and the surface. Finally, GoPro cameras, set up on gimbals, litter the deck in order to capture moments that are sometimes missed by handheld cameras. With all of the equipment, terrible weather conditions, and endless hours, it's no wonder the camera crew never offers to lend a hand with the boat's daily chores.