The Sad Reason Deadliest Catch's Josh Harris Once Resented Fishing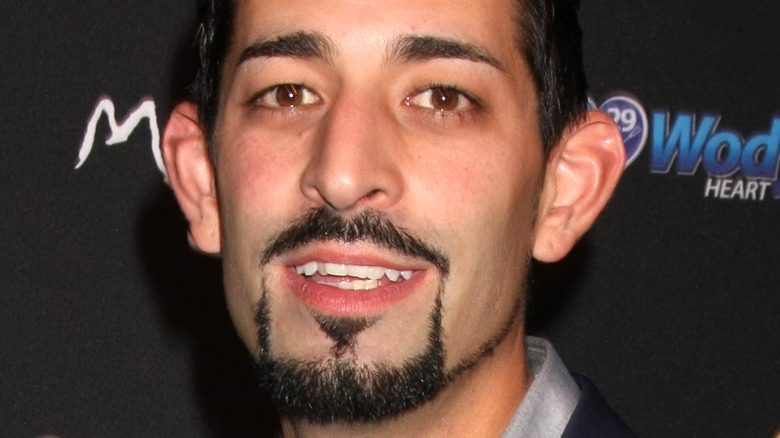 Kathy Hutchins/Shutterstock
The following article includes allegations of sexual assault.
Read More: https://www.looper.com/1038987/deadliest-catchs-josh-harris-gives-his-two-cents-on-what-makes-the-show-so-appealing/?utm_campaign=clip
When it comes to fishing for king crabs on the tumultuous Bering Sea, family tradition is the reason why many of the men shown on Discovery Channel's "Deadliest Catch" choose such a dangerous career path.
A prime example is Sean Dwyer, captain of the F/V Brenna A. Dwyer learned all that he could from his father, who passed away in 2013 following a seven-year battle with ALS (via ALS Therapy Development Institute). Each time he steps on the boat, his goal is to uphold the legacy of Pat Dwyer.
As for "Wild" Bill Wichrowski, the tough-as-nails captain of the F/V Summer Bay, he got his son Zack Larson involved in his passion. Over the course of "Deadliest Catch," viewers watch Larson climb the ranks from a crew member on his dad's boat to becoming a part of Dwyer's crew. Now, he's truly taking after Wichrowski as captain of the F/V Elinore J.
Another "Deadliest Catch" family is the Harris clan. For the first six seasons of the reality series, Phil Harris is a staple of the show thanks to his larger-than-life personality, facial expressions and iconic "Phil-isms." With the aid of his sons, Josh and Jake Harris, he captains his beloved F/V Cornelia Marie. However, for some time, Josh hated the idea of fishing. Let's take a look at why he felt such resentment toward his family's longtime profession.
Josh Harris resented fishing after the death of his father
In Season 6 of "Deadliest Catch," F/V Cornelia Marie's captain Phil Harris suffers a stroke, which leads to further health complications. It was announced on November 30, 2010 (via The Hollywood Reporter) that he passed away.
Over a decade later, in an interview with Fox News, Josh Harris reflected on the heartache felt upon losing his father. In fact, it was extremely difficult for him to get back on the water, a place where they spent many days together. "I resented fishing for quite some time," he said.
Still, Josh pushed himself to return to the Bering Sea, something his father would have done. He also got to reconnect with his estranged brother Shane and introduce him to the art of fishing, something the 46-year-old was completely unfamiliar with.
"He just never quit," Josh said of his father. "You go until the wheels fall off. That's how it goes."
Regardless, Josh had no choice but to step down from his lengthy spot on "Deadliest Catch" after heinous allegations of sexual assault from 1998 came to light in September 2022. In an official statement to Radar, a representative from Discovery Channel said, "We've been made aware of this issue. Josh will not appear in future episodes of this series."
According to his Instagram, Josh is still serving as captain of the F/V Cornelia Marie and carrying on the legacy of his father ... just not in the public spotlight anymore.
If you or anyone you know has been a victim of sexual assault, help is available. Visit the Rape, Abuse & Incest National Network website or contact RAINN's National Helpline at 1-800-656-HOPE (4673).