Avengers 4 Wraps Filming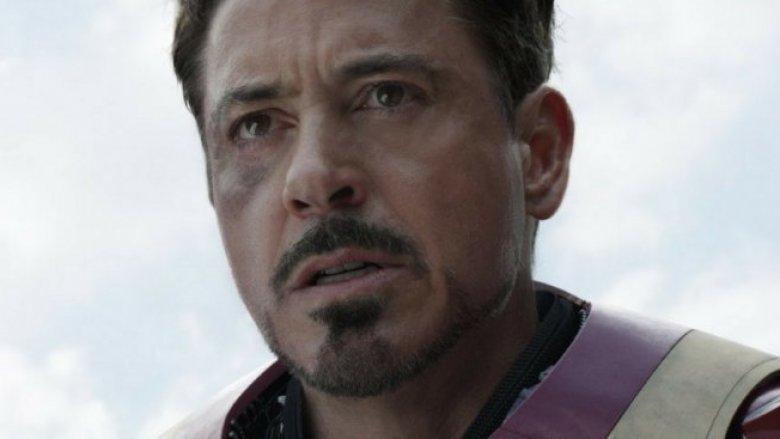 The end we've all dreaded has finally come. 
Avengers 4 directors Joe and Anthony Russo revealed Thursday that principal photography on the film is officially done and dusted. 
The filmmaking pair took to Twitter to make the announcement, breaking the news with a photo tweet featuring the crew of the fourth Avengers flick celebrating the end of shooting with a huge wrap cake. Atop the brightly colored confection is a figurine (presumably edible and made of some type of fondant) of Thanos, played on screen by Deadpool 2 actor Josh Brolin. 
Check out the (literally) sweet photo at the bottom of this article.
The Russo Brothers began production on the highly anticipated Marvel vigilante meet-up film in August of 2017 following the five-month shoot they conducted for Avengers: Infinity War, cluing fans in on the behind-the-scenes development by sharing a photo of Thanos' gloved hand holding up four fingers. "Beginning the end," the directors captioned the snap. 
Beyond the start and end of filming updates, as well as a handful of actor confirmations for the movie, there's been a distinct lack of details surrounding Avengers 4. Marvel has kept an air-tight lid on plot specifics, and still hasn't unveiled the real title for the movie, which is apparently a spoiler for Avengers: Infinity War. All we know for certain is that Avengers 4 will converge a great deal of character arcs and overlapping plots and pave the way to introduce Phase 4 of the Marvel Cinematic Universe. 
The majority of the Avengers: Infinity War cast is anticipated to return for Avengers 4, including Chris Evans, Chris Hemsworth, Mark Ruffalo, Robert Downey Jr., Tom Holland, Sebastian Stan, Chadwick Boseman, Samuel L. Jackson, Tom Hiddleston, Scarlett Johansson, Jeremy Renner, Chris Pratt, Zoe Saldana, Dave Bautisa, Bradley Cooper, Vin Diesel, Paul Bettany, Elizabeth Olsen, Benicio Del Toro, Josh Brolin, Pom Klementieff, Michael Rooker, and Karen Gillan. 
Avengers 4 is set for release on May 3, 2019, with Avengers: Infinity War slated to debut on May 4 of this year. 
Wrap cake. pic.twitter.com/cdanZXwL1e

— Russo Brothers (@Russo_Brothers) January 11, 2018